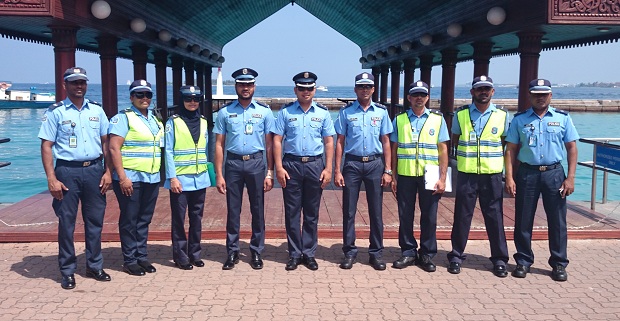 Tourist Police Unit Established
The Maldives Police Service had established a Tourist Police Unit a few years back to assist tourists with any difficulties they may face during their stay or visit. The Unit had been mainly active at the Ibrahim Nasir International Airport to assist with any matters during their arrival and departures.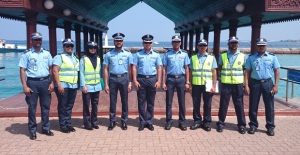 Starting Monday, 1st December 2014, the Police Unit has also started working in Male', Vilimale' and Hulhumale', three islands considered as part of Male City. These are the three locations where tourists mostly visit for day excursions or shopping trips while they may be staying in the nearby resorts, safari vessels or guest houses in Hulhumale.
The Tourist Police Unit is tasked with providing protection and informing tourists of the Maldivian laws and regulations. The police will also ensure that tour guides adhere to the regulations specified under the Maldives Tourism Act. According to the Chief Superintendent of Police Ismail Naveen, "the Tourist Police Unit would help and assist tourists in any way they can, ranging from helping to find stolen or missing goods to issuing police reports or in filing thefts, muggings or cases of fraud."
The Tourist Police Unit patrol the areas where No.1 Jetty in Male, the National Museum and the fish market are located. These are some of the prime attractions for tourists who visit Male' from morning till evening on week days.
According to Naveen, the main reason to establish a separate police unit for the said purposes was to make the capital city a safe and secure experience for visitors and assist in upholding tourism related regulations of the country.