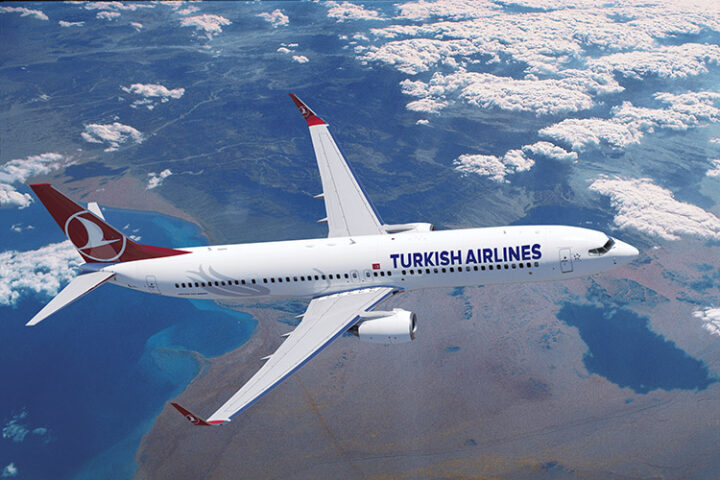 Turkish Airlines: Experience the hospitality on board Europe's Best Airline
Mariyam Athiza Athif
Last June, Turkish Airlines was named Europe's Best Airline for the fifth consecutive year at the Skytrax Passenger Choice Awards. This esteemed carrier, which also ranks 4th in Skytrax's The World's Top Ten Airlines list, is still an exciting newcomer to the Maldives, having begun operations in the country just a few years ago on 25th November 2012.
Turkish Airlines currently operates 5 weekly flights during summer and daily flights during winter from Male' to its hub in Istanbul with onward connections to more than 260 destinations.
The airline kicked off operations in the Maldives in 2012 with 4 weekly nonstop flights from Male' to Istanbul. However, on 1st February 2013, these flights were changed into 2 leg flights that fly from Istanbul to Male', Male' to Colombo, Colombo to Male' and then Male' to Istanbul.
Being a relative newcomer to the country did present some challenges to Europe's best carrier. The airline had entered an arena that had established carriers with long serving ties with the Maldives. However, the airline has been gradually gaining popularity. Turkey, being a country with a rich culture presenting many historic places for visits, locals have begun to consider Turkey as an attractive tourist destination. Additionally, local individuals are increasingly visiting Turkey for business purposes as well.
Turkish Airlines is also becoming the preferred carrier for an increased number of expatriates living in the Maldives, and the airline is also gaining popularity among inbound tourists. There are some big advantages for those who choose to fly via Turkish Airlines. These include getting to experience Europe's Best Airline along with its esteemed food and hospitality.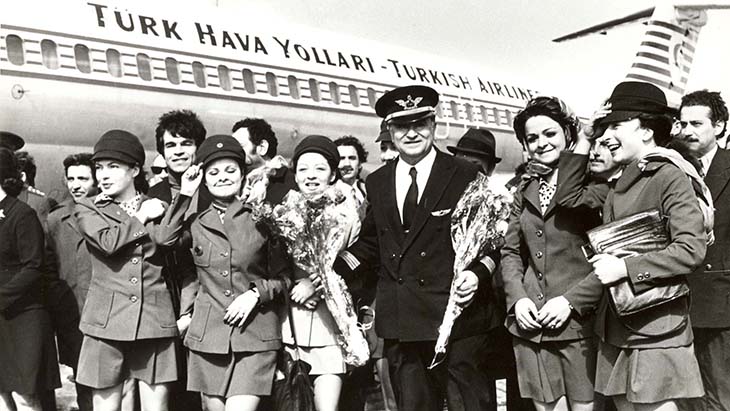 The airline offers 3 different travel experiences; Business Class, Comfort Class and Economy Class. All meals on Turkish Airlines are prepared with fresh quality ingredients, and Business and Comfort Class passengers are offered restaurant quality services. Additionally, Business Class passengers and Miles&Smiles Elite Plus members travelling on Economy or Comfort Classes can use the Turkish Airlines International Lounges at İstanbul Atatürk Airport. These lounges provide guests with a luxurious experience allowing them to be relaxed and refreshed for their onward journeys. Turkish Airlines also offers a free tour of Istanbul for those with long stopovers.
Turkish Airlines' journey began in 1933 with the establishment of the State Airlines Administration operating under the supervision of the Ministry of National Defense. The first fleet comprised of just five airplanes; 2 King Birds (having 5 seats), 2 Junkers F-13 (having 4 seats) and an ATH-9 (having 10 seats). In 1946 the State Airlines Administration was renamed as the General Directorate of the State Airlines Administration and the following year, the first international voyage "Ankara-Istanbul-Athens" was flown on the 12th of February. In 1955, the airline was once again renamed, this time to its current name: Turkish Airlines, and a year later, Turkish Airlines Inc. was incorporated on the 1st of March.
Although the airline started off with just five aircrafts, the fleet has grown over the years, and now includes 294 aircrafts. Moreover, with an operational fleet of nine cargo aircrafts, the airline's cargo division currently serves 52 destinations.
As of February 2015, Turkish Airlines has expanded in operating scheduled services to 280 destinations in Europe, Asia, Africa and the America, making it the fourth largest carrier in the world by number of destinations. The airline flies to 45 domestic and 222 international destinations in 108 countries. Turkish Airlines has also been a member of the Star Alliance network since 1st April 2008.