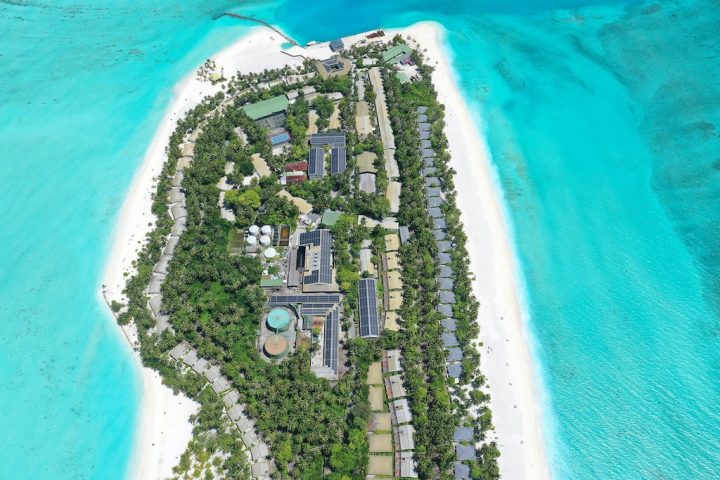 Two Properties of Villa Hotels & Resorts Unveil Rooftop Solar Panel Systems
Villa Hotels & Resorts announced that two of the brand's properties, Sun Island and Paradise Island, have unveiled rooftop solar panel systems.
Built as part of the company's advanced initiatives towards sustainable living, the brand stated that each of the solar panels will reduce the resorts carbon dioxide levels while protecting the natural ecology of the islands and creating a positive impact on the planet.
The solar panels were installed by Swimsol Maldives, a global leader in offshore photovoltaics with more than 22 years of experience in the European solar industry.
"Swimsol is very happy and proud to have installed its to date largest solar systems at Sun and Paradise Island, which will jointly save more than 1 million liters of diesel and 2,600 tons of CO2 each year", Sales and Partner Support Manager of Swimsol, Daniel Reinhardt, said.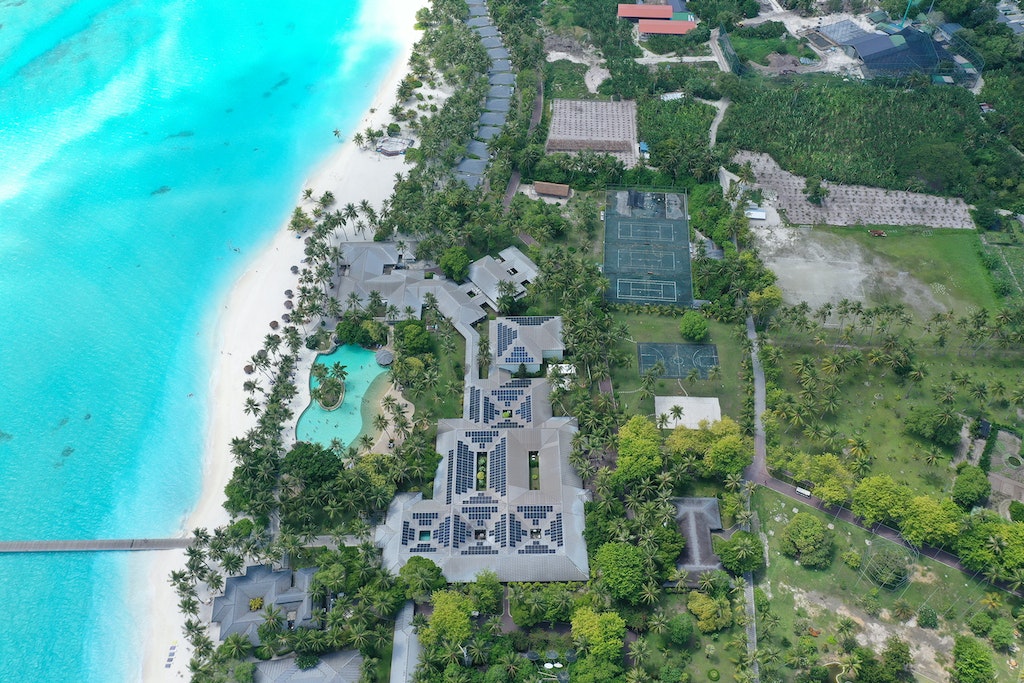 The PV (photovoltaic) system installed at the eco-luxury Sun Island Resort has a capacity of 1,122kWp with a grid of over 2,400 panels. The solar panels will supply the resort with power and reduce annual diesel consumption by 411,077 litres and CO2 by 1085 tonnes annually, which is the equivalent of the emissions of 868 flights from Male' to London. The substantial amount of energy generated is sufficient enough to power 135 villas across the resort daily.
Moreover, at Paradise Island Resort located in North Male' atoll, the Swimsol RoofSolar PV system has a capacity of 1196 kWp with over 2600 panels. Assisted by a buffer battery and a special control system, it supplies the resort with a significant amount of energy to power over 150 villas across the resort. Swimsol includes maintenance and management of the PV system as well as continuous optimization to ensure system performance.
Villa Hotels & Resorts incorporates sustainability as a way of life in its properties, and invites guests to support the resort's sustainable efforts by adopting eco-friendly practices as well. The brand's collection includes the family-friendly Sun Island Resort & Spa, the Royal Island Resort & Spa located in the protected waters of the UNESCO Biosphere Reserve, and the romantic Paradise Island Resort & Spa.
Featured Images: Villa Hotels & Resorts