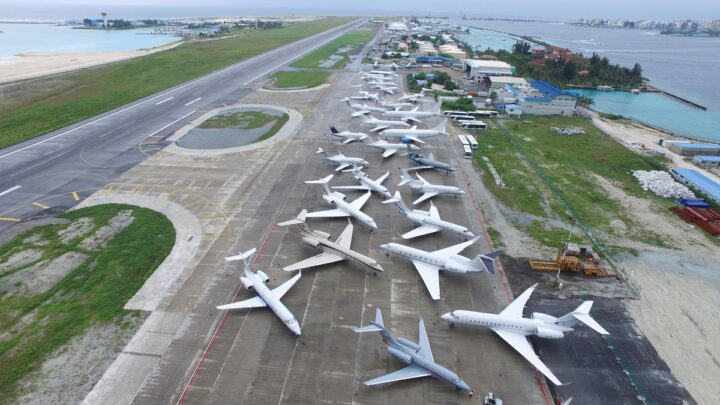 Velana International Airport sees hike in passenger traffic in 2018
Velana International Airport, in the first five months of 2018, has recorded a total of 2,036,406 in passenger traffic, registering an increase of nine per cent in passenger numbers in comparison to the same period last year. The airport also witnessed 22,746 aircraft movements (ACM), an eleven per cent increase from last year, and handled 29,458 tonnes of cargo during the same period indicating an eight per cent increase.
February 2018 saw the highest increase, with a 24 per cent increase in aircraft movements, a 15 per cent rise in passenger numbers and a 17 per cent hike in cargo tonnage when compared to the same month last year.
The month of May saw a significant decrease all across the board. Aircraft movements totalled 3,878, a one per cent increase compared to the previous year, while total passengers showed a one per cent decrease with 320,445 over May 2017's 325,297. Total tonnage showed a decrease of three per cent with 5,482 total tonnes over 5,657 tonnes recorded in May last year.
Velana International Airport was opened in 1960 and has recently marked its 52nd anniversary. At the ceremony, Maldives Airports Company (MACL) launched an automated cargo system which will provide efficient and reliable service to customers who would be able to view on real time where the cargo is from any destination and a hand-held mobile check-in service aimed at special assistance passengers who would be assisted in baggage check-in while they can relax in the departure seats.
The company has also recently broken ground for a new 12,000 sqm cargo terminal complex that will come with an export and import terminal along with a host of office spaces. The company estimates that 120,000 tonnes per year can be processed in the new facility which is more than fifty per cent of the present cargo terminal's capacity.