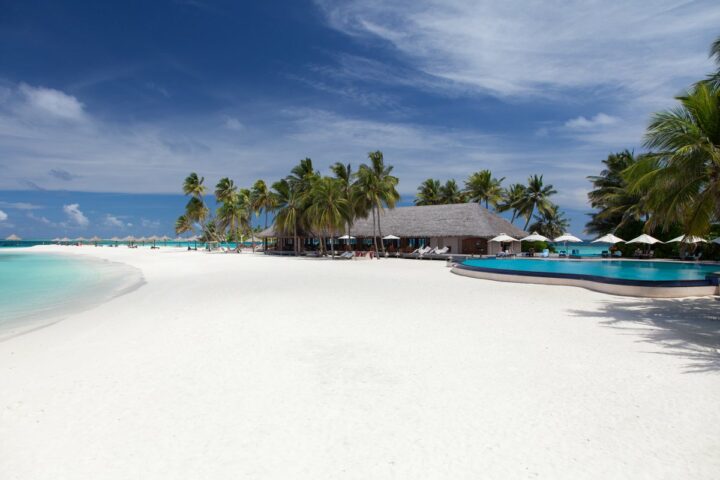 Veligandu Island Resort awarded Loved by Guests Golden Award
Veligandu Island Resort & Spa has been awarded the Loved by Guests Golden Award 2017 by hotels.com making the resort one of the best around the globe, after achieving an average guest review rating of 4.7 or higher.
"The hotels.com Loved by Guests Awards are based on authentic, trusted reviews left by guests and we could not have won this distinguished award without you !" says Veligandu Island Resort.
"Thank you for always taking the time to rate your stay at Veligandu; for sharing your wonderful holiday experiences and helping us continuously improve with the reviews posted on hotels.com."
The Gold List recognises the best hotels and resorts around the world, based on guest reviews. It is the highest honour in the annual Loved by Guests Awards by Expedia-affiliated hotels.com, a leading online booking website with properties ranging from international chains and all-inclusive resorts to local favourites and bed & breakfasts.
To find this year's best of the best, the travel experts analysed millions of guest reviews, with 2,500 hotels across 87 countries being recognised as truly outstanding. Those taking home the top prize of a Loved by Guests Gold Award* had all achieved an average guest review rating of 4.7 or higher (out of 5).
"This top prize motivates us to further strengthen the reputation and the success of our resort, while we continue to provide excellent service and continue to be the little paradise island that you love," says the resort.
Veligandu Island Resort, surrounded by a beautiful lagoon, an excellent house reef and long stretches of white sandy beach in North Ari Atoll, features 91 rooms including 54 Jacuzzi Water Villas, 10 Water Villas, 16 Jacuzzi Beach Villas and 11 Beach Villas. The resort is also host to a fully equipped fitness centre, badminton and football grounds, volleyball court, a freshwater infinity pool and an array of water sports and activities.