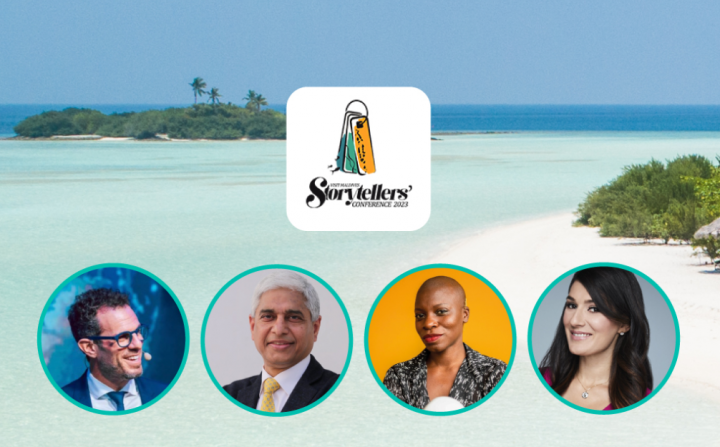 Visit Maldives Hosts Storytellers Conference at Crossroads Maldives
Maldives Marketing and Public Relations Corporation (Visit Maldives) is hosting the first Storytellers Conference on May 30, 2023, at Crossroads Maldives. Over 70 travel writers, journalists, bloggers, and influencers from around the world will gather to experience the Maldives' unique beauty and cultural heritage beyond the traditional sun, sand, and sea narrative. The conference aims to highlight the transformative power of storytelling in destination promotion.
The speaker lineup for the Storytellers Conference is diverse, with four travel experts and writers sharing their experiences with conference participants:
Doug Lansky, renowned travel writer and tourism thought leader, will be the conference's moderator, deliver a speech and contribute to the Sustainability Talks panel.
Jessica Nabongo, writer, photographer, travel expert, entrepreneur, and public speaker, will share her experiences and stories. She will also appear on the Sustainability Talks panel.
Vikas Swarup, a distinguished novelist and former diplomat, will speak based on his novel "Q and A", the basis for the multiple Oscar-winning film 'Slumdog Millionaire.'
Eleni Giokos, a versatile CNN correspondent, will share her inspiring travel stories and moderate the Sustainability Talks panel.
On the first afternoon of the conference, participants can choose from three breakout sessions to delve deeper into Maldives cultural heritage, gastronomy or sustainability initiatives. The breakout session, Sail the Seas of Time: Thousands of Years of Maldivian History, invites participants to discover Maldives unique culture, heritage, and traditions through experiential learning with their toes in the sand. The From the Sea to the Skillet breakout session celebrates Maldives' favorite delicacy, tuna. Participants can expect to learn about the history of fishing, the traditional and sustainable pole and line fishing method, and cook up Mashuni, a beloved tuna dish all while on a private sandbank. The breakout session, Healing the Earth, will enlighten participants on sustainable initiatives in the Maldives tourism industry. Participants will take part in an informational workshop before taking part in coral propagation and snorkeling in a mesmerizing reef.
The one-day conference will be followed by sideline experiences where participants will explore the Maldives' unique regions for two nights and three days. Participants will be broken up into groups to experience the atolls affectionately named, Leisure in Laamu, Culture-Rich Kaafu, Adventure in Ari, Wow it's Vaavu, Historic Haa Alif & Haa Dhaalu, Awe-Inspiring Addu, Fuvahmulah Fantasies, and Resplendent Raa. After experiencing an authentic side of Maldives, the participants will take home a treasure trove of stories from Maldives to share with the world.