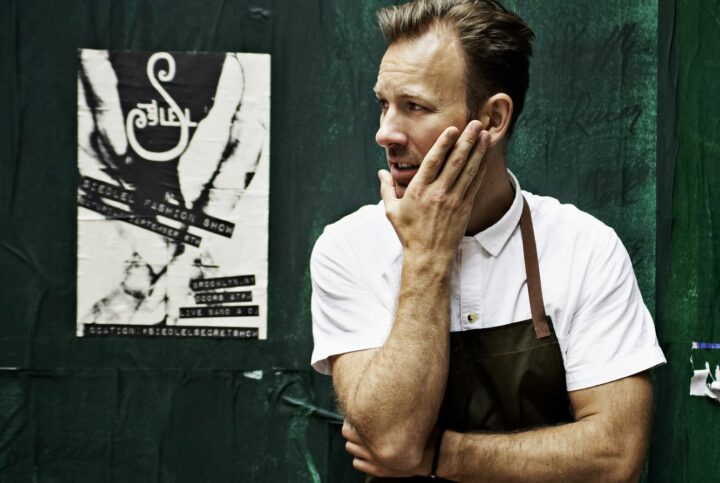 W Maldives to host Michelin-starred Chef Mads Refslund
W Maldives gears up to offer a culinary adventure with Chef Mads Refslund, the co-founder of two Michelin-starred Noma Restaurant. Chef Mads joins W Maldives from December 5 to 6 as the last stop of his Asia Tour. From November 23 till December 6, Chef Mads is visiting W Singapore, W Koh Samui and W Bangkok, offering exclusive culinary experiences to guests.
The celebrity chef, recognised as one of the most creative chefs in the world, will take over W Maldives' kitchen for two interactive dinners based on the concept of "fire and ice". The "ice" dinner will focus on cold and raw products to emphasise what is inherent in the very nature of the dish, while the "fire" dinner is more smoke dominated and will bring back the memory of his grandmother's cooking with wood and charcoal.
A pioneer of Nordic cuisine, Chef Mads describes his philosophy of cooking as "bonding rawness", which entails bringing out natural, organic flavours of the ingredients without polluting the taste with excessive preparation or cooking.
Refslund was a co-founder of two Michelin-starred Noma restaurant in Copenhagen, ranked four times in the World's 50 Best Restaurants. Shortly after Noma's inception, he opened his own establishment, MR, which also won a Michelin star. Now living in New York, where he previously helmed NYC's ACME and launched the Nordic food craze in the city, Chef Mads is preparing to open a new restaurant, which will reportedly be "guided by the principles of fire and ice."
"We are honoured to welcome a world-renowned chef of such calibre as Mads Refslund to W Maldives and look forward to thrilling our guests with his culinary sensations as we continue with our series of visiting international chefs," said Anuj Sharma, General Manager of W Maldives, speaking ahead of Chef Mad's visit.
Secluded, yet welcoming, W Maldives features 77 over water and beach escapes all with private pools, decks and stunning ocean views. The brand's iconic WET® Deck and the AWAY® Spa are on the spotlight, along with one of the best reefs in the Maldives for snorkelling and diving. Six dining avenues and bar feature cuisines from the East and the West, while the destination calls for the must do: private dining under the stars. For more information, visit www.marriott.com/hotels/travel/mlewh-w-maldives.