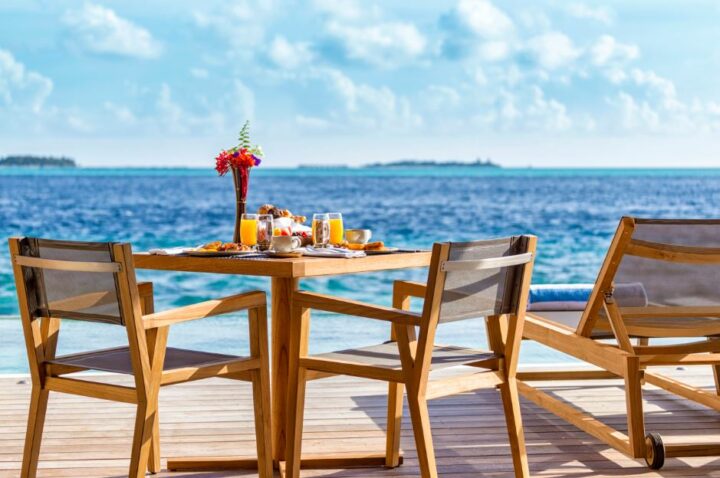 Warisan Hospitality: The artisan's approach to custom furniture design
Warisan Hospitality was established as a purveyor of high-quality antiques in 1989. Eventually, it has grown to become a modern furniture production facility, with various offices and showrooms worldwide. While the company specialises in large contract furniture orders, it is capable of supplying specialised orders for private residences, boutique cafés, and hotels.
While 85% of the products are produced according to custom specifications, the company also carries over 1,000 of their own models in existing collections, which can be tweaked to the specifications of their clients.
"We pride ourselves on being solution providers. We are up for any challenge, whether an aesthetic we have never tried before, tricky technical specifications, or tight budgets," said Paul Campbell – General Manager of Warisan Hospitality.
"We produce more custom designs than our own models, but often times our standard collections are the inspiration for that custom work. That is why we keep producing new lines, so we can show others what our team is capable of."The founders of Warisan place an important emphasis on utilising the skills of Indonesian craftsmen. The company now employs a team of over 400 craftsmen, designers, project leaders, and team members working together to produce goods at the highest quality and within competitive pricing.
The company's first project in the Maldives was for Coco Palm in 1998, and since inception, it has established outlets across the globe. This enables the company to provide logistic support to their clients across various time zones and assure continuity of service from design to delivery."It is just as significant to have done a boutique private island as it is to have done a larger project on a tight budget and then done it again many years later when the client decided they wanted to refresh. Besides, the product on offer in the Maldives is so unique," said Campbell. "Each and every project we undertake is important and special for us," he emphasised.Some of the recent notable works undertaken by the company in the Maldives include projects in Hurawalhi Maldives, Komandoo Island Resort and Spa, Meeru Island Resort, Rihiveli by Castaway Hotels and Escapes, and Kuredu Island Resort and Spa, to name a few.
Working in the Maldives presents a set of unique challenges. "Projects that run the smoothest involve us from the design phase," said Campbell, explaining how the company assists its clients to be cost-effective and overcome design challenges in order to avert backtracking on projects.All Warisan standard furniture comes with a 12-month warranty. Warisan furniture is made with high-quality raw materials, fittings and finishes. The raw materials are sourced from Indonesia, where strict regulations are followed to ensure sustainability. With over 28 years of experience behind the company, it maintains respect for its team and clients as a core value.
Campbell said; "We are passionate about getting it right for our clients. They believe in us. We want them to know that we respect their choice to entrust their project as well as their ongoing reputation with us."
Other projects released by Warisan in the Maldives: Club Med Finolhu Villas, Coco Prive Kuda Hithi, Coco Island Makunufushi, Conrad Maldives Rangali Island, Coco Bodu Hithi, Four Seasons at Landaa Giraavaru, Ayada Maldives, Vakarufalhi Island Resort, Diamonds Athuruga Beach & Water Villas, Diamonds Thudufushi Beach & Water Villas, Centara Grand Island Resort & Spa Maldives, COMO Maalifushi, Constance Halaveli Maldives and Kuredu Island Resort.