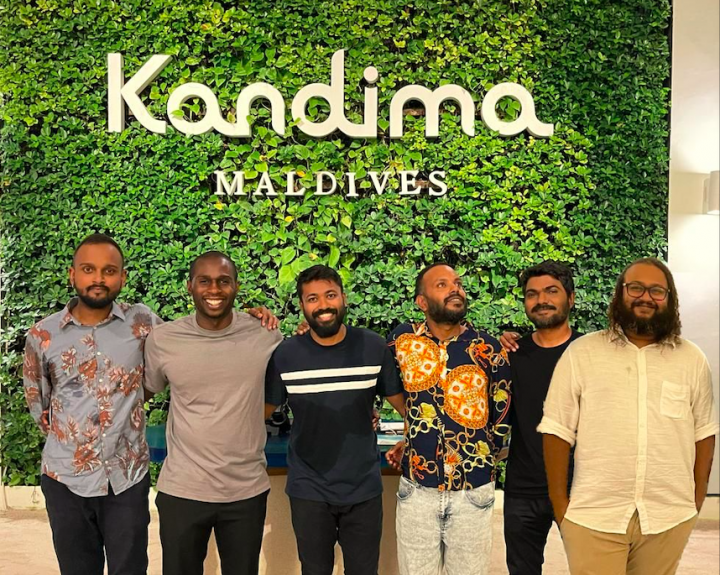 Warner Music Acquires Rights for Manta Air Theme Song by The Kabans
Warner Music announced the acquisition of the distribution rights for "Wind Walker", the theme song of Manta Air. The song is the first to be signed by Warner Music from the Maldives, a milestone event for the Maldivian music industry.
The song – produced by Ahmed Fazeen (Faizan) & Ibrahim Shifau (Chippe), and lyrics by Naufal Naeem (Naanu), was performed by the local band, The Kabans, featuring Maisha. The Kabans are currently working on their first studio album to be released later this year. The album will also be distributed by Warner Music.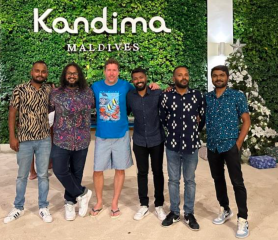 Featured Image: The Kabans with Mark Fry, President of Warner Music Nordic
Ahmed Arshad (Kokko), the band's front man, said, "This is an opportunity of a lifetime! We couldn't be more excited about this! It's been a long journey to get here, but we know that this is only the beginning. We are looking forward to taking our music to the next level and making the world our audience. A special thanks goes out to Manta Air and Pulse Hotels for believing in us and opening this fantastic opportunity for us."
Mohamed Shafraz Hafiz, Director of Digital Technology & Marketing at Pulse Hotels & Resorts, who has been overseeing this project, calls this a turning point for Maldivian musicians. "This is a dream becoming a reality for many of us. Pulse Hotels & Resorts, collaboratively with Manta Air, have been at the forefront in creating a wide range of opportunities for local talent in the Maldives since their inception. We have always recognized the potential of our local talent pool, and it has always been our interest to do everything we can to help take them to the international stage. This is just one of many exciting projects in the pipeline for us!"