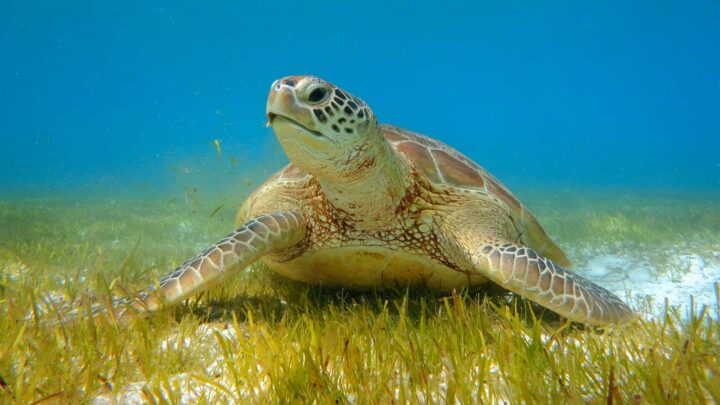 World Turtle Day Celebrations at Hurawalhi Island Resort
Hurawalhi Island Resort has announced an extravagant list of activities to celebrate World Turtle Day, including a special tour. The recently opened resort said it will kick off World Turtle Day, which falls on May 23, with a sand sculpture competition for the staff. The winner will receive a sea turtle adoption certificate.
Following this, in the afternoon there will be a special Turtle Tour which will start with a presentation on sea turtles by Lisa Bauer, the Resident Marine Biologist at the resort, at the lagoon of its sister property Kuredu – known as a popular grazing ground for green sea turtles. All participating snorkelers will be invited to cast their vote for the best sand turtle built in the morning, and will have the chance to name a sea turtle through a lucky draw, it said.
World Turtle Day has been celebrated annually on May 23 since 2000, in order to raise awareness for the predicament of decline faced by these much-loved creatures. One of the planets longest surviving creatures, turtles have been around for over 120 million years, but all seven species are now endangered.
Hurawhalhi is known to have a relatively large and stable population of sea turtles. They have vast natural habitats of healthy reefs, endless sandy beaches on which to nest, and they enjoy full protection from poaching and exploitation.
Turtle tours are a regular event at Hurawalhi, and in addition to the special World Turtle Day tour, there are the usual turtle tours taking place on May 22 and 24.