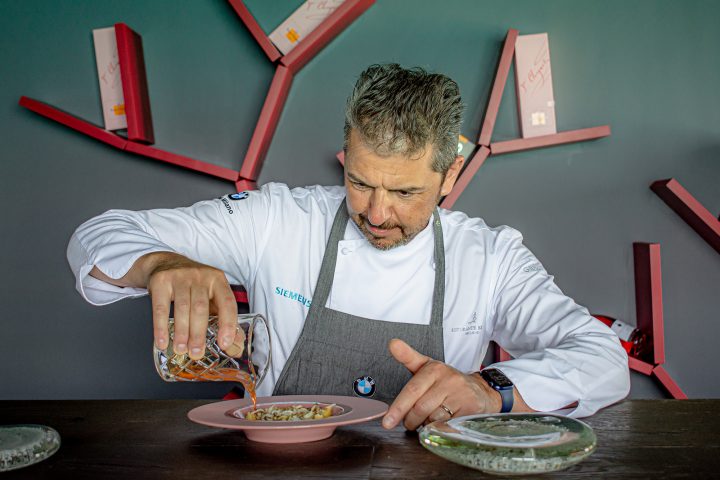 You & Me Maldives Celebrates New Year Featuring Chef Andrea Berton
Welcoming the new year 2023, You & Me Maldives will be hosting a Gourmet Week featuring Michelin-starred Chef, Andrea Berton. Chef Andrea Berton will showcase his authentic gastronomic creations from 3rd to 7th January 2023, taking guests on a unique Michelin-star dining experience.
On 3rd January 2023, guests can meet chef Andrea Berton at the resort's underwater restaurant H20. On 4th January, chef Andrea Berton will showcase his version of Black Sea bass, marinated Daikon, and fish soup at The Sand. Concluding the dining experience on 7th January, chef Andrea Berton will be offering a cooking class at H20 restaurant. Guests can sip on champagne while learning how to cook Risotto alla pizzaiola, a dish crowned as the best risotto in Italy by The Espresso 2017 Restaurants guide.
Chef Andrea Berton is a role model for cooks thanks to his beautiful cuisines and dedication to good ingredients. With twenty-seven years of experience, the legendary Milanese chef has worked at some of the most renowned restaurants in Italy and opened several of his own. Located six meters underwater, H20 by Andrea Berton is the world's first underwater restaurant to be branded and supervised by a Michen starred chef.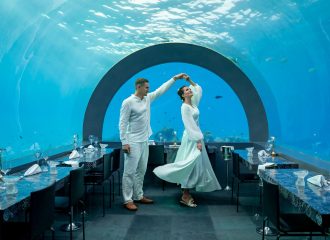 Featured Image: H20 by Andrea Berton, You & Me Maldives