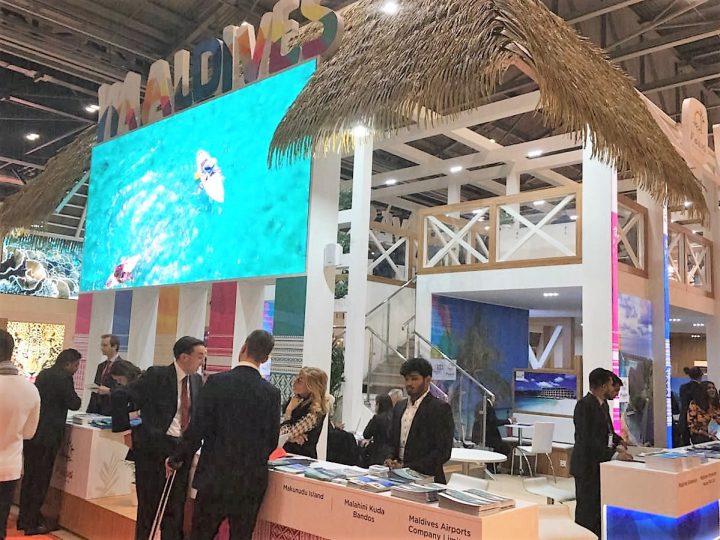 Maldives announces major tourism development projects at World Travel Market
The Maldivian delegation participating in the 37th edition of the World Travel Market in London, United Kingdom, has announced major tourism developments during the first day of the exhibition.
This includes the launching of the "Official Accommodation Guide of Maldives 2017", seaplane operations in Addu Atoll, Maldives TV, the first international TV channel of Maldives focusing on promoting the Maldives as a tourist destination and the announcement of the completion of Addu, Gan International Airport.
At the opening, Public Service Media unveiled its international TV brand, Maldives TV, which is set to showcase and promote the best of Maldivian tourism, along with up-to-date information on tourist resorts, liveaboards, and budget accommodation across the nation.
The channel will also provide, travel planning advise, informative shows on the culture, lifestyle and history of the Maldives. It is also set to showcase supplements for resort operators, tour operators and travel agencies.
From luxury traveler to budget travelers, the channel is to offer advertising options for Maldives tourism promotion, as well as a social media platform in multiple languages.
Minister of Tourism, Moosa Zameer heads the Maldivian delegation at WTM, together with 168 representatives from 66 companies of the Industry. This three-day business to business trade event continues from 7th – 9th November 2016. Partners from the Industry joined together under the same objective, to promote the Sunny Side of Life… which is represented at a 276 sqm stand located in Hall 8, Stand AS 100.
WTM is the second largest travel and trade fair that takes place in the World and it is target mainly for the travel trade. Through the network of industry professionals, WTM provides numerous opportunities for business deals. In 2015, more than 50,000 senior travel industry professionals, government ministers and international press; negotiated and discovered the latest opinion and trends of the Industry. Over 49,000 participants took part in WTM last year generating more than £2.5 billion of travel industry contracts. This is a record number of participants WTM catered compared to last five years. It is expected to see an increase in the number this year.
UK continues to be an important market in terms of tourist arrivals contributing a market share of 14.7%. During September 2016, a total of 7,797 tourists from UK visited Maldives. From January to September 2016 a total of 76,083 tourists have spent their holidays in the Maldives which is an 11% increase compared to the same of 2015.