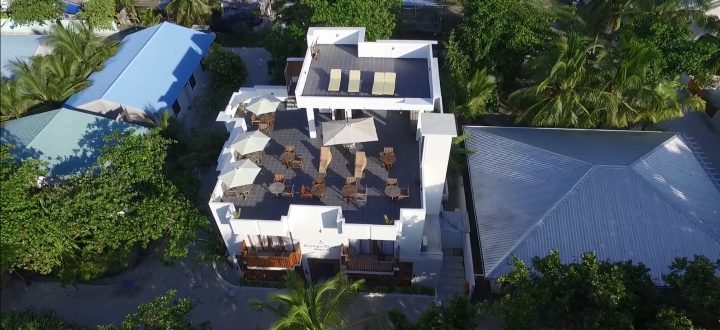 Boutique Beach Wins Travellers Choice Award 2019
Boutique Beach, an all-inclusive diving hotel has been ranked in the TripAdvisor Travelers' Choice Awards, Top ten B&Bs and Inns – Maldives category for the second year in a row. Located in Dhigurah, in the south of Ari Atoll, Boutique Beach is a British designed boutique style luxury Hotel.
"We believe that our success is mainly due to the importance we have been giving to the standard of service available here. For instance, there is always a staff attending to each of our guests, for whenever they need. We are always trying to exceed their expectations by providing them with comfort through a very personal service—that has been always our first priority. And in the future, we will be striving to further improve the quality of our service". said Adam Afzal, the Hotel manager.
In the short while since its opening in 2015, Boutique Beach has earned a commendable amount of achievements which include PADI five star ranking Certificate, a 9.3 ranking on Guest review awards 2016, winner of LTG awards (Asia & Australasia) 2017, Tripadvisor Certificate of Excellence 2016 and 2017 as well as TripAdvisor Travelers Choice Award in 2018.
Apart from the beautiful Maldivian beach, waters and magical sunsets, Boutique Beach also has the benefit of being located in a famous whale shark point, offering the most exclusive diving and snorkelling experiences for its guests. The hotel's crew of expert divers are more than ready to make the diving experiences intimate and special. For more information boutiquebeach.club.