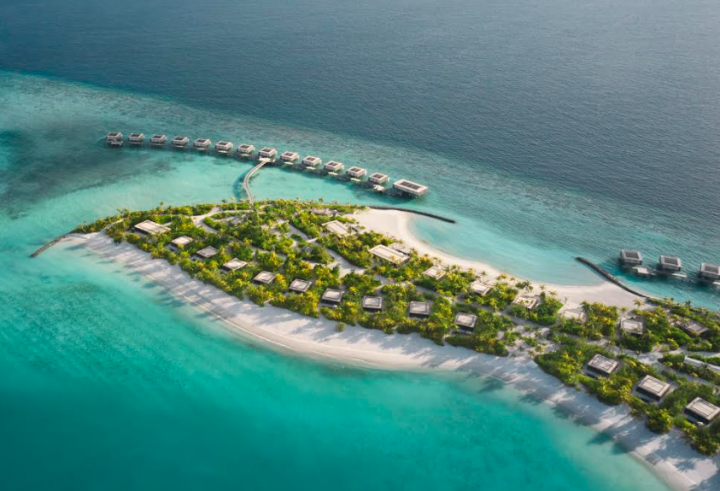 19 Maldivian Resorts Awarded 4 or 5 Stars in 2023 Forbes Travel Guide Star Awards
19 Maldivian resorts were awarded either 4 or 5 stars in the 2023 Forbes Travel Guide Star Awards. The Forbes Travel Guide is the largest independent, global rating agency for luxury hotels, restaurants, spas and ocean cruise ships. Every Star Rating is given through an objective, independent process.
The Forbes Travel Guide began in 1958, establishing the first five-star rating system for hospitality. The global authority on luxury hospitality travels the world to assess the finest hotels, restaurants, spas and ocean cruise ships based on over 900 meticulous standards that determine their coveted annual Star Ratings.
The 2023 (65th) annual Star Awards features 48 new Five-Star hotels, 64 new Four-Star properties and 45 new Recommended hotels. The assessment model covers various aspects of modern-day luxury — from the arrangement of the room and food quality to more traditional elements such as décor and standard of hospitality. Seventy percent of a property's rating relies on its service—with a more exacting look at the guest experience as a new service metric for 2023—while the remaining 30 percent accounts for the quality and condition of its facilities.
This year's list included 19 Maldivian resorts: 13 properties earned five stars and 6 properties earned four stars.
Five Stars
Considered outstanding, often iconic properties with virtually flawless service and amazing facilities.
 Four Stars
Exceptional properties that offer high levels of service and quality of facility to match.
Featured Image: Patina Maldives