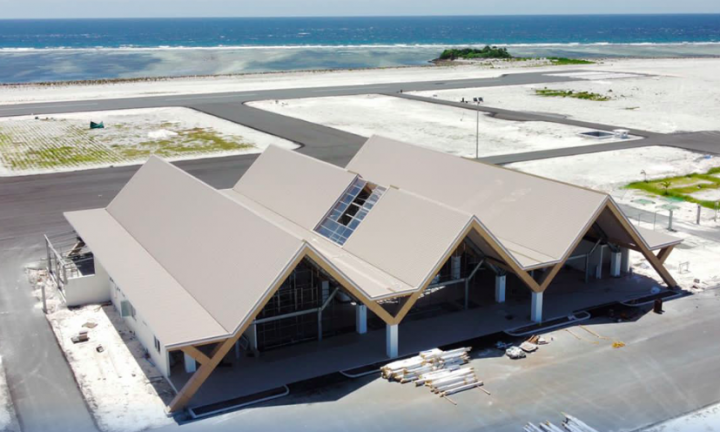 45 New Jobs Announced at GDh. Faresmaathoda Airport
Over 40 new jobs at Gaafu Dhaalu atoll Faresmaathoda Airport have been announced by Regional Airports Company Limited (RACL).
Candidates for 45 new posts, including airport managers, operations and administrative officers, supervisors, support staff, maintenance, security, and firefighters, are invited to apply. Applicants are requested to submit necessary documents before February 20, 2023.
GDh. Airport is scheduled to open next month. Maldives Transport and Contracting Company (MTCC) has confirmed that the construction is 90% complete. MTCC is working on connecting the airport island to the main island via a bridge.
In November 2020, the Maldivian government contracted MTCC for the airport development project. The project is valued at MVR 145 million. The project duration was one year and eight months, but faced delays due to difficulty procuring building materials.
Featured Image: MTCC