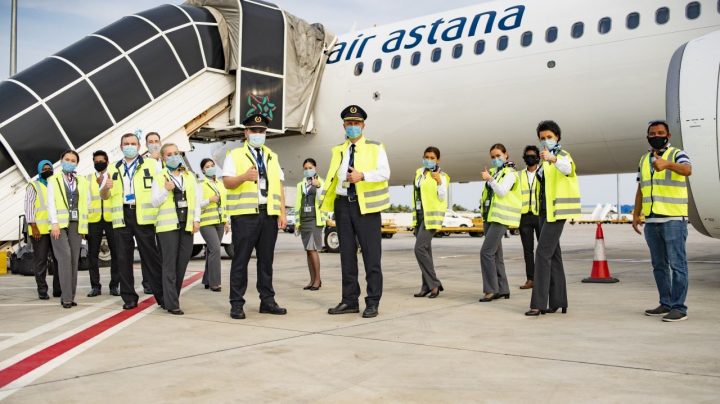 Air Astana to Resume Flights from Kazakhstan to Maldives
The flag carrier of Kazakhstan, Air Astana will resume direct flights from Almaty to Velana International Airport (VIA) from 9 October 2021,  as reported in eTurboNews. The route will be operated with Airbus A321LR and Boeing 767 aircraft four times a week on Tuesdays, Thursdays, Saturdays and Sundays.
The airline initially resumed flights to the Maldives on 5 December 2020 and temporarily stopped flights on 24 May 2021 due to government restrictions. All passengers, including those who have been fully vaccinated, require a negative PCR test certificate to enter the Maldives. Passengers also need to complete a Traveler Health Declaration 24 hours prior to departure. Visas will be issued free of charge upon arrival at VIA. Upon returning to Kazakhstan, all passengers must have a negative PCR certificate, except those who have been fully vaccinated.
As of 9 September 2021, Kazakhstan remains the top eighth market of 2021 with 17,460 arrivals and a market share percentage of 2.2.
Featured Image: Velana International Airport