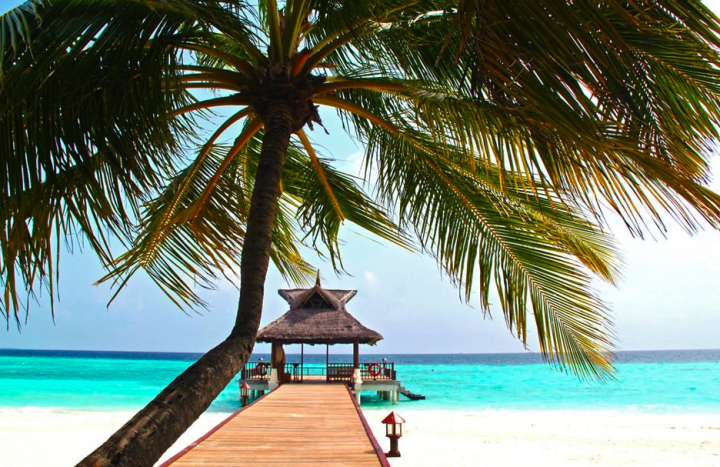 5 Key Tips for running a successful hotel in Maldives
The Maldives is one of the most unique destinations in the world with its blue skies, clear waters and stunning marine life. Similarly, operating in the Maldives is also a unique undertaking with properties commanding some of the highest Average Daily Rates (ADRs) in the world, self-sustained communities on one island and historically, a wholesale-driven market.
With his previous operational and pre-opening experiences as the General Manager of Jumeirah Dhevanafushi and Outrigger Konotta, Chris Ely, Senior Vice President, Asset Management Asia at JLL Hotels and Hospitality has the following key tips for owners looking to maximize the potential of their investments and set their properties up for success in 2017:
Tip 1: Love your guests and staff
With close to 1.3 million arrivals in 2016, there is a steady 4.2 per cent increase over 2015. Against other destinations such as Seychelles, Mauritius and Sri Lanka, the Maldives has the steadiest growth year on year (y-o-y) and remains on the travel bucket list for most nationalities. To ensure your property benefits from the steady increase in diversification of guests, it is important to provide high levels of hospitality, which will translate to good reviews on social media and positive feedback, leading to repeat guests.
The importance of having staff who are naturally gifted in service excellence is essential. Many guests I have spoken to cited unforgettable experiences with the staff as one of the main reasons for their yearly returns. Guests have told me that it was the chef who made them the most authentic curry; the butler who went the extra mile; the therapist who knew how to get rid of those knots; or the barman who made the best cocktails at sunset every night, who gave them the best memories. It is important to treat your staff well. Maldives has a high level of attrition, and the labour market is competitive due to the expat vs local ratio, coupled with increased employment opportunities at other resorts. You will be surprised at with the positive impact that a simple BBQ or sunset fishing trip with your staff can bring.
Tip 2: Be mindful of the demographic mix
China still continues to be the number one source market into the Maldives and this trend is expected to continue. In 2016, China made up 25.2 per cent of arrivals to the Maldives, three times more than any other countries, however, Mainland Chinese tourist arrivals have decreased by 9.8 per cent y-o-y from 359,514 to 324,326. Despite this decline, certain markets such as Germany continue to rank second (8.3 per cent market share). Brexit and the unfavorable exchange rate did not deter UK tourists from entering the Maldives, with arrivals growing from 92,775 to 101,843 (up 9.8 per cent). In 2016, Russia visitors count increased by 5 per cent from 44,323 to 46,522, with arrivals from CIS countries totaling 66,308 whilst other markets such as Australia, India, Spain and Sweden saw strong double digit y-o-y growth. With the decreasing arrivals of Mainland Chinese tourists, it is imperative that resorts continue to focus on diversifying and attracting a healthier mix of clientele into their resorts.
Tip 3: Increasing trend of the OTAs, but love your wholesalers
Maldives's active promotion in the regional wholesale and group travel market has underpinned its success. In my experience, relationships with your key partners in Male and outside the Maldives is about quality and not the quantity with each market. Ensure you have a sales and marketing team with a strong network of existing contacts and the sales team is attending travelling roadshows to maintain relationships, uncovering new markets and conducting familiarization trips. The wholesale market will continue to remain, however as more clients are booking through online travel agents such as Booking.com, Expedia and Agoda (in some resorts, we see 35 per cent of room revenue generated by non-wholesale segments) and it is important that you drive these channels which typically yield a higher ADR. Resorts with higher success rates in the digital segment have fantastic social media content, attractive imagery, enticing packages, specific details and designated e-Commerce staff on property to drive this channel with the Revenue team. It is an increasing trend for resorts to choose third party PR experts to create a buzz about their resorts to drive further bookings through wholesalers or retail channels.
Tip 4: Everyone is a foodie
With the emphasis on geographical diversification and wider variety to guests, there is a huge focus on food and beverage (F&B) offerings. Gone are the old days of a conventional set-up of having an all-day diner, a bar and a signature restaurant. Guest needs are changing and new resorts are offering a wider range of dining outlets with no restrictions on packages which provides guests with more flexibility. We see resorts in now offering ice cream parlors, crab shacks, beach clubs with live entertainment, fish restaurants and traditional grill outlets including beverages packages, in addition to their usual line-up of restaurants and bar.  A more robust F&B offering will assist to attract longer staying guests from the rest of the world than Mainland Chinese tourists, who on average spend four nights on the island. It is important to note that traditional offerings of bed and breakfast, or Half Board, which used to be a norm has now shifted and there are more tour operators asking for Full Board and 'All Inclusive' accommodation offerings which are more in line with destinations such as the Caribbean market.
Tip 5: Beauty pays, reinvest in your asset
Maintaining your property is integral in keeping and enhancing its value. The inclusion of an effective preventative program will prolong the life of the asset, retain the positioning of the asset and lengthen the cycle between refurbishments of any hotel. A preventive maintenance plan needs to be monitored on a monthly basis to ensure its effectiveness which will enhance the property with planned capital expenditure improvements. This will both stimulate and excite your staff, your returning guests will see change and allow the wholesalers who support your property to have an interesting story to tell their clients. Obviously these capital expenditures should specify whether an investment will generate efficiencies, incremental cash flows and meet the required ROI criteria. It is important to remember that visitors to the Maldives want to see pristine beaches, beautiful corals and reefs. Investment into CSR and looking after the environment will build your brand image and have a positive impact on your bottom line.
About the Author:
Over the course of Chris Ely's distinguished career in upper-upscale and luxury hotels and resorts, Chris has built an invaluable reputation for operational excellence. In his most recent post, Chris served as Corporate Director of Planning and Support, Asia Pacific for Outrigger Hotels & Resorts, where he worked closely with operational General Managers to set and help implement the business strategy for six Outrigger resorts across Asia Pacific.
Prior to joining Outrigger, Chris spent over 10 years with the Jumeirah Group, where he held a number of senior managerial positions, including top posts at the Jumeirah Dhevanafushi in the Maldives and the Jumeirah Beach Hotel in Dubai. 
Chris will also be moderating a panel on the importance on re-investing, at the upcoming Hotelier Maldives GM Forum, alongside GMs from properties that has undergone recent refurbishments.
About JLL:
JLL is well suited to answer any questions relating to the Maldives due to their extensive experience through numerous advisory, valuations and investment sales mandates in the Maldives and Indian Ocean. From an asset management perspective, JLL currently manages multiple resorts in the Maldives and has conducted a large number of spot reviews. JLL would be happy to conduct an initial third party spot review on your property to determine areas for opportunities and solutions.