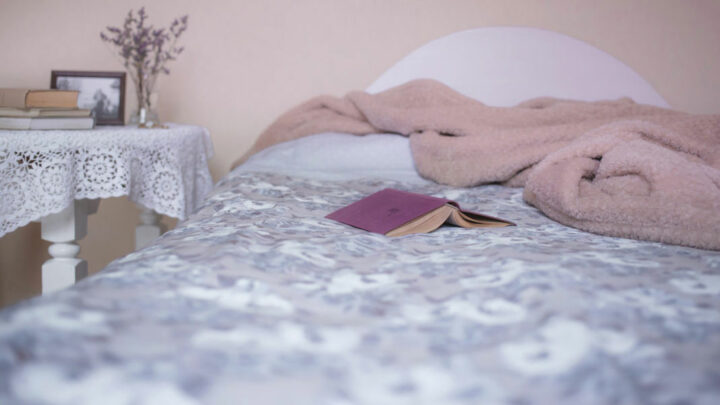 7 must-read books for hospitality professionals
We've compiled a selection of books that can inspire and entertain those in the hospitality business no matter the stage they are at. Our list below includes inspirational stories from renowned hoteliers, secrets of customer satisfaction, new marketing perspectives, and ways of dealing with the new-age tech savvy traveler.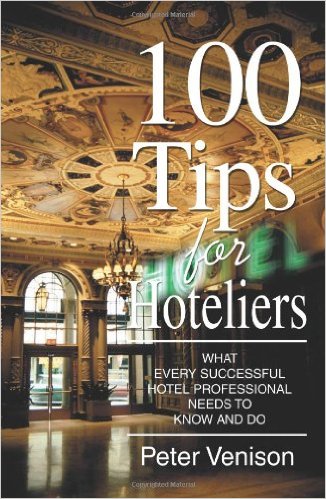 100 Tips for Hoteliers: What Every Successful Hotel Professional Needs to Know and Do by Peter Venison
Peter Venison's first book, Hotel Management published in 1983, was a best seller that now frequently appears as a 'must-read' on the curriculums of hotel schools.
This follow up that came 22 years later is based on Venison's experiences as both hotelier and guest, and is a catalogue of practical suggestions for hoteliers covering every step of the hotel journey from inception to opening to operation.
Hotel school students can use the book as a checklist of what to expect when they finally begin working in the industry while hotel managers can use it as a refresher on their roles and responsibilities.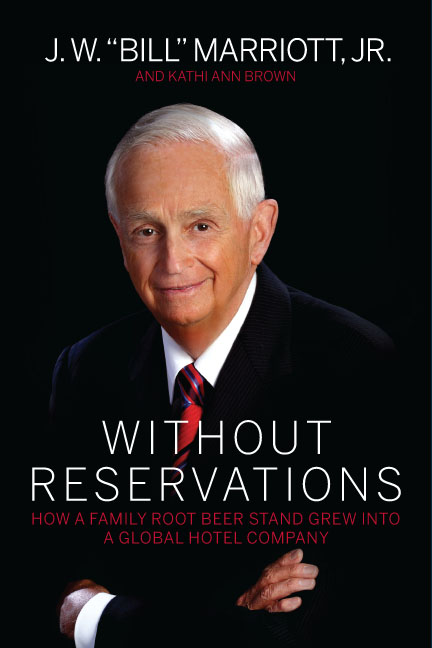 Without Reservations: How a Family Root Beer Stand Grew into a Global Hotel Company by J.W. "Bill" Marriott, Jr.
In Without Reservations: How a Family Root Beer Stand Grew into a Global Hotel Company, hotel industry icon J.W. "Bill" Marriott, Jr. shares the story of Marriot International, a company that began with one family-run root beer stand and grew to become a global hotel industry leader.
The book is a compilation of engaging stories that reveal the recipe for the company's success, taking the reader behind the scenes for vital events and decisions. The book also has a letter written to Marriot by the founder of the company and his father J. Willard Marriott, Sr. that provides timeless advice for those not only in the hotel industry, but for anyone in any business that wishes to achieve success.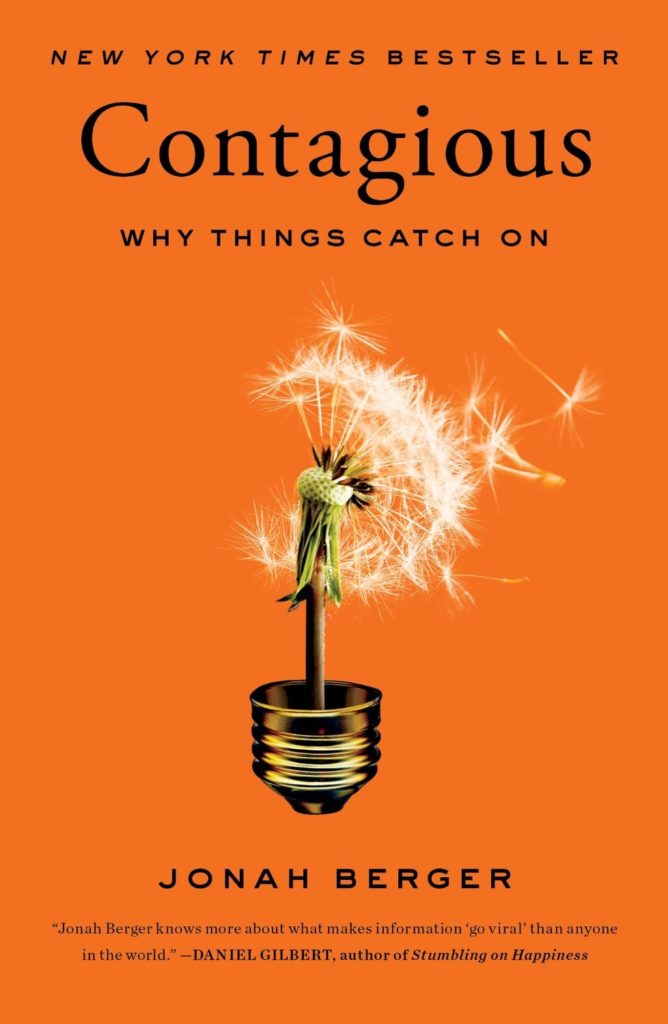 Contagious: Why things catch on by Jonah Berger
In this age of re-tweets and viral videos, Contagious by Associate Professor of Marketing at Wharton University of Pennsylvania Jonah Berger, explores why some ideas and products catch on while others don't.
Berger reveals the science behind why information and opinions we receive from others have a strong impact on our behaviours and provides insights into how word-of-mouth advertising can work to grow a hotel's popularity.
He offers a mnemonic; STEPPS that stands for Social currency, Triggers, Emotion, Public, Practical value and Stories, and describes how these six principles allows products and ideas to become contagious.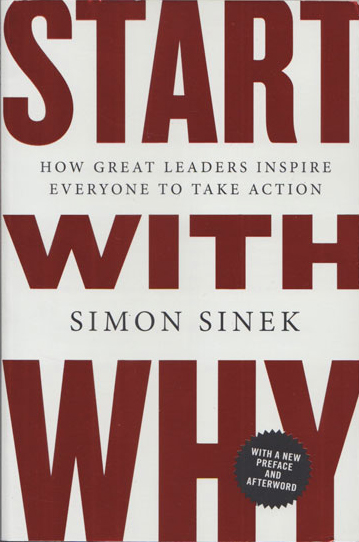 Start with Why by Simon Sinek
According to leadership expert and TED speaker Simon Sinek, people don't buy 'what' you do, they buy 'why' you do it.
In Start with Why, Sinek offers in-depth advice on how to find the 'why,' how to refine it over time, and how to best capitalize on it. He also explores how the 'why' can fit into an organisation and what it does, and presents The Golden Circle that can be used to influence people's behaviours by inspiring rather than manipulating.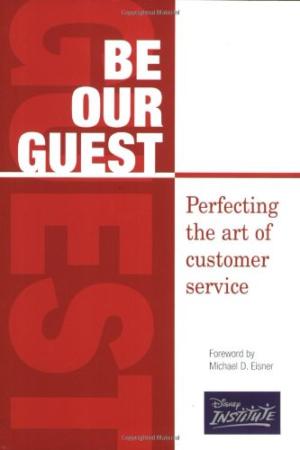 Be Our Guest: Perfecting the Art of Customer Service by The Disney Institute
The Walt Disney World resort enjoys a 70% return customer rate and Be Our Guest, authored by Ted Kinni reveals how Disney wows its fans and captivates them into coming back for more at such a large scale.
Exceeding expectations rather than simply satisfying them is the cornerstone of the Disney approach to customer service. The book that imparts the wisdom of Walt Disney himself, talks about how magic is made by optimizing the mundane and how misfortune can be turned around.
The behind-the-scenes strategies, principles, and processes of the Disney approach revealed in the book also cover topics such as ending an experience strong and how body language, vocal tone and humour can impact service delivery.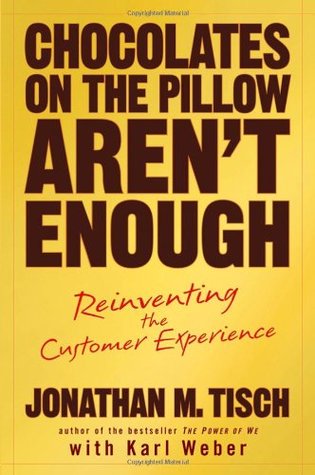 Chocolates on the Pillow Aren't Enough: Reinventing the Customer Experience by Jonathan M. Tisch and Karl Weber
Chairman of Loews Hotels Jonathan Tisch argues that consumers today are harder to please than ever before. And instead of wishing you could go back in time, Tisch advocates getting back to the basics.
By using both industry and non-industry examples Tisch shares tips on catering to today's internet connected, tech-savvy hotel guests and showcases that it is the personal, one-on-one connections, that impact the customer's experience and a hotel's success regardless of the room rate.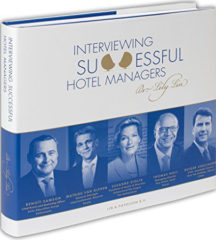 Interviewing Successful Hotel Managers by Dr. Lily Lin
For Interviewing Successful Hotel Managers, Dr. Lily Lin interviewed 44 leaders from the world's top luxury hotel brands. The thought provoking interviews reveal the factors that shape modern hospitality executives and the unique ways in which they handle professional and personal challenges.
Dr. Lin's creative interviews allows readers to get to know the interviewees' motivating stories and provides a clear insight into the attitude, drive, beliefs and personal outlook that brought these top hoteliers to where they are now.
Save
Save