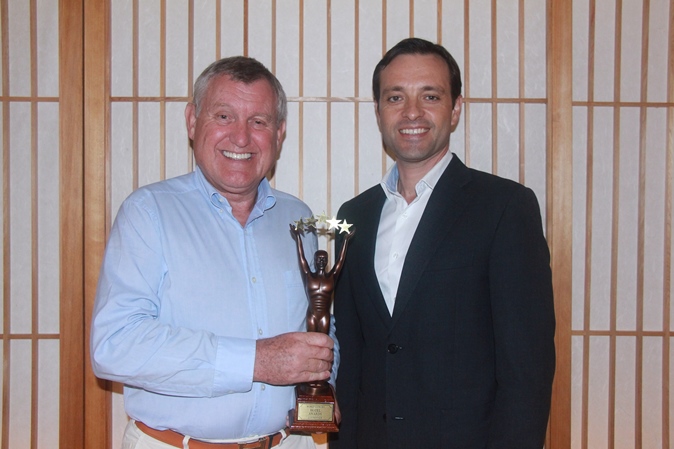 LUX* Resorts & Hotels announces their wins in three prestigious international awards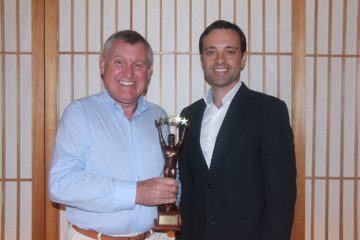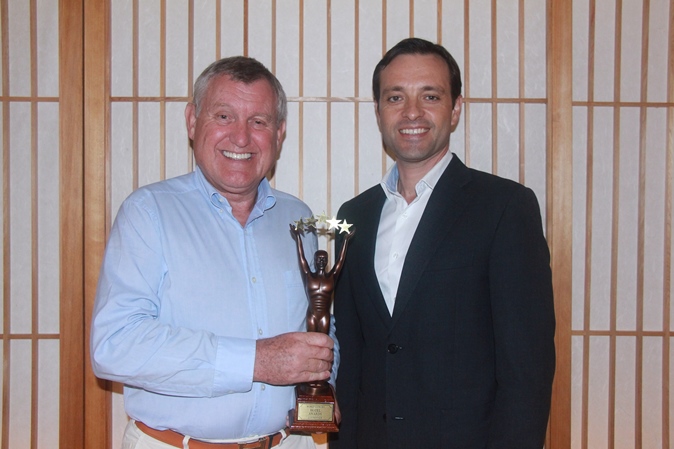 LUX* Resorts & Hotels has earned several international accolades, including the World Luxury Travel Awards, the TripAdvisor Traveller's Choice Awards, and Worldwide Hospitality Awards.
The Mauritian hotel group was awarded first place in the 'Luxury Hotel Brand – Indian Ocean' category at the ninth edition of the World Luxury Hotel Awards.
"This is a first for the group since its birth four years ago. We are also delighted to have won the 'Chairman's Award', a title first introduced in 2015", said Paul Jones, CEO of the group.
In addition, four LUX* properties were recongised in the Mauritius category of the 'TripAdvisor Travellers' Choice Awards 2016, with LUX* Belle Mare at the top of the list, winning best hotel, followed by LUX* Le Morne, LUX*Tamassa , LUX Grand Gaube winning 3rd ,4th  and 6th  place respectively.
In the, '25 Best Hotels in Africa' category, LUX* Belle Mare, LUX* Le Morne, and Tamassa were listed in the 2nd , 8th and 11th place respectively.
"It is such an honour that travellers have rewarded our resorts through one of the largest travel review websites in the world. This demonstrates the hard work of our team, who continually excel to meet the expectations of our customers", said Jones.
LUX*ME Spa was also awarded 'Best Innovation in Wellness' at the 16th edition of the Worldwide Hospitality Awards. The prestigious awards, held recently in Paris, recognises the initiatives taken by groups and brands to make the international hotel industry evolve. Finalists and winners are selected after an online vote and the deliberation of two juries of experts.
"LUX* Resorts & Hotels' Philosophy is built upon the desire to help guests celebrate life differently, giving a new meaning to luxury through an innovative and spontaneous approach to hospitality. LUX* Resorts & Hotels stand out with their 'Lighter, Brighter', fresh approach to travel, bringing to life guest experiences, and giving way to simplicity and spontaneity", reads the company's press statement.
LUX* Resorts & Hotels is a member of Lux Island Resorts Co Ltd, which is listed on the Stock Exchange Market of Mauritius and is an affiliate member of GML (Groupe Mon Loisir), a major economic player in the Indian Ocean, leader of the "Top 100" Mauritian companies. GML is active in key sectors of the Mauritian economy, representing a portfolio of approximately 300 subsidiaries and associated companies.
LUX* currently owns and operates one property in the Maldives, LUX* South Ari Atoll in Dhidhoofinolhu, and was listed among Top 25 Hotels in Asia, Top 10 Hotels for Best Service in the Maldives, Top 10 Best Luxury Hotels in the Maldives, and Top 10 Hotels at the TripAdvisor Travellers' Choice Awards 2015, and has won the award for 'Leading Family Resort' at the Maldives Travel Awards 2015.The company also has a new property under development in North Male' Atoll.
The LUX* portfolio include LUX* Belle Mare, Mauritius; LUX* Le Morne, Mauritius; LUX* Grand Gaube, Mauritius; LUX* South Ari Atoll, Maldives; LUX* Saint Gilles, Reunion Island and LUX* Tea Horse Road Lijiang, Yunnan, China.
Other new properties in the pipeline include LUX* Tea Horse Road Benzilan, China; LUX* Al Zorah, United Arab Emirates; LUX* North Male Atoll, Maldives; LUX* Sud Sauvage, Reunion Island and LUX* Dianshan Lake, China.