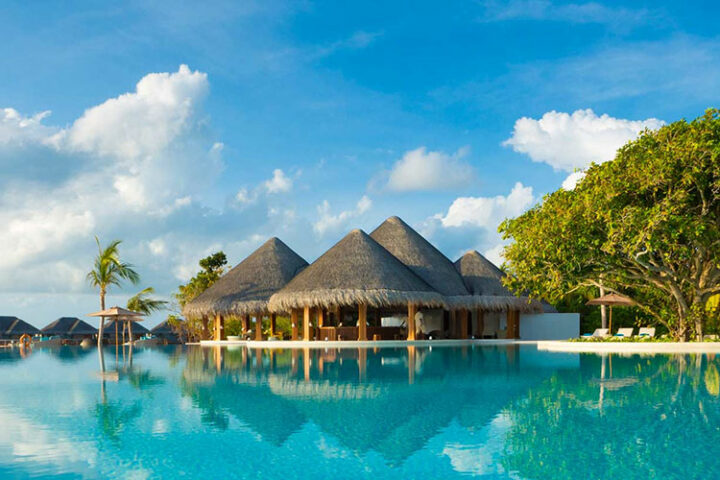 Dusit International announces partnership with UnionPay International
Asian Hospitality group, Dusit International has announced a partnership with UnionPay International.
UnionPay cardholders who use Diamond and Platinum credit cards to make payments at participating Dusit hotels will receive exclusive privileges including complimentary welcome fruit and tea served in the room upon arrival and late check-out until 1400hrs. Additionally, when cardholders sign up for Dusit's loyalty programme, Dusit Gold, they will receive an instant reward bonus of a complimentary room upgrade to the next category or daily breakfast for two, and a host of year-round Dusit Gold member benefits ranging from food, beverage and spa discounts to Free Night rewards.
"We see our partnership with UnionPay International as another way we can exceed our guests' expectations," said Erena Chan, vice president of sales and marketing at Dusit International.
"This partnership is an excellent opportunity to extend targeted, 'value-add' benefits to our Chinese guests to enhance their stays at Dusit Hotels and Resorts worldwide. Fifteen million UnionPay cardholders reside in mainland China alone and as one of our key source markets. We are very pleased to partner with UnionPay to reach one of the world's largest cardholder bases."
Participating Dusit hotels include, Dusit Thani Dongtai, Jiangsu, Dusit Devarana Hot Spring & Spa Conghua, Guangzhou, dusitD2 Fudu Binhu Hotel, Changzhou, Dusit Thani LakeView Cairo,dusitD2 Nairobi, Dusit Thani Maldives ,Dusit Thani Manila, Dusit Thani Bangkok, Dusit Thani Hua Hin, Dusit Thani Pattaya, Dusit Thani Laguna Phuket, Dusit Thani Krabi Beach Resort, Dusit Island Resort Chiang Rai,dusitD2 Chiang Mai, dusitD2 Phuket Resort, DusitPrincess Srinakarin, Bangkok, DusitPrincess Korat, DusitPrincess Chiang Mai, PathumwanPrincess, Bangkok, Dusit Thani Abu Dhabi, Dusit Thani Dubai, Dusit Residence Dubai Marina, and dusitD2 Hotel Constance Pasadena.
Founded in 1948, Dusit International is a leader in hotel management and education and comprises a unique international portfolio of distinctive hotels and resorts. Based in Thailand, Dusit International comprises of five hotel brands: Dusit Thani Hotels & Resorts, Dusit's second generation dusitD2 hotels & resorts, Dusit Princess Hotel & Resorts, Dusit Devarana Hotels & Resorts, Dusit Residence Serviced Apartments, and its own signature Devarana Spa.
UnionPay International (UPI) is a subsidiary of China UnionPay. In partnership with more than 1000 institutions worldwide, UnionPay International has enabled card acceptance in over 150 countries and regions with issuance in more than 40 countries and regions.