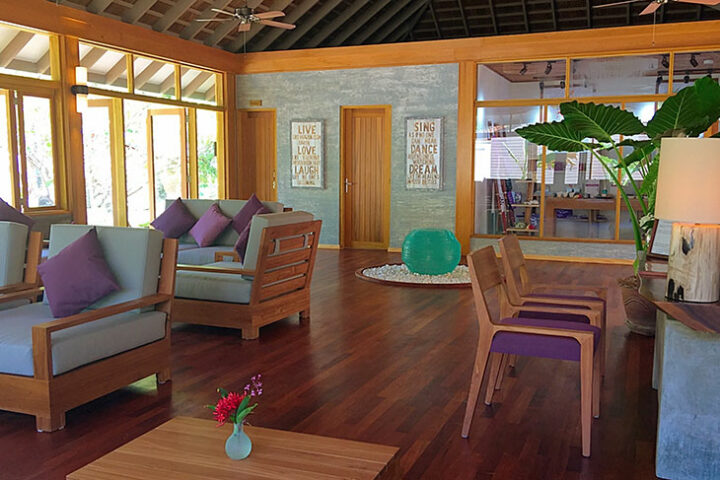 Duniye Spa unveils new 'Land Spa' at Meeru Island Resort & Spa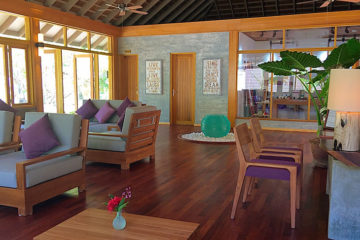 Duniye Spa, one of the leading spa management companies, has unveiled its new 'Land Spa' at Meeru Island Resort & Spa. The newly built spa is built around the oldest banyan tree on the resort.
The "peace of mind" spa comprises soothing water features, meandering pathways throughout the garden, a state of the art beauty room and 4 double treatment rooms with private baths.
The new spa comes with inspiring range of new services and treatments that will guide guests on a personal wellness journey. All treatments are designed with a customised approach, utilising Duniye Spa's signature healing crystals to balance, calm and ease the mind, embalm the senses and evoke a deep sense of serenity. The products used by Duniye Spa are all 100 per cent organic products which are custom formulated for Duniye Spas by Healing Earth Africa.
The 'Land Spa' is the second spa by Duniye Spa to be opened in Meeru Resort & Spa.
Duniye Spa is an award winning brand, founded upon the vision to create a special place to experience holistic wellbeing. Their accolades include TripAdvisor's Certificate of Excellence in 2015 and World Luxury Spa Awards in 2014.
Duniye Spa has also been nominated for the Luxury Spa Award 2016. The nominations are for Duniye Spas in Meeru Resort & Spa, Vilamandhoo Island Resort & Spa and Kuredu Island Resort & Spa.
Meeru Island Resort & Spa located in North Malé Atoll, is conveniently situated a brief 55-minute speedboat ride from the airport.