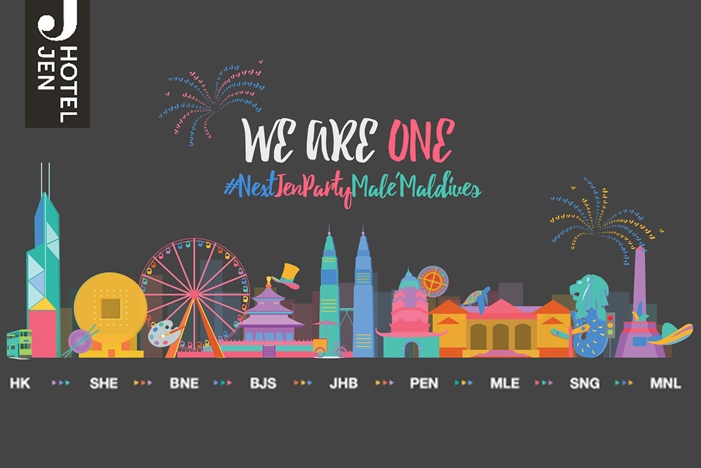 Hotel Jen to celebrate rebranding anniversary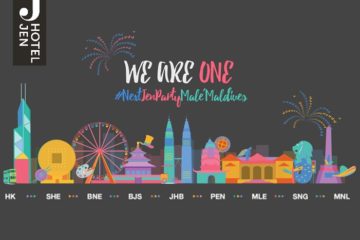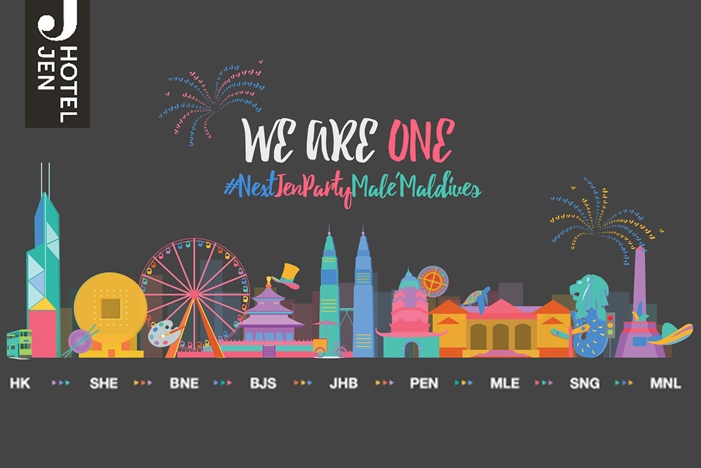 Hotel Jen, a mid-range lifestyle hotel chain and newest brand of the Shangri-La group, is hosting nine simultaneous parties in nine cities to celebrate her first birthday in style.
The parties are part of Hotel Jen's "We are One" celebrations to mark the first anniversary of the rebranding of the newest Hotel Jen in Puteri  Harbour.
While individual hotels have marked their own anniversary milestones, the #NextJenParty will be the first time all the hotels in the international chain will join together for an unforgettable celebration.
From a quirky "Mad Hatter's Tea Party" in Beijing to an "Infinity Cool" pool party in the Maldives, every #NextJenParty will have a special theme that captures the unique spirit of each hotel and their host cities.
"The Next Jen series is a platform that allows us to showcase what's next for Hotel Jen through the latest trends and cultural influences that bring to life what we call 'That JenFeeling,'" said Marisa Aranha, vice president of sales and marketing at Hotel Jen.
"With a series of events having already taken place at Hotel Jen Tanglin, Singapore, we support local artists, talents and start-ups and create exciting occasions at each Hotel Jen. There will be more to come in 2016."
Working with local artists, performers and chefs, Jen will infuse each #NextJenParty with the art, music, flavours and culture of the host city. There will be colourful cocktails inspired by Batik artists in Puteri Harbour, street-art-inspired menus in Brisbane and a lively round of spice roulette in Penang.
The mouth-watering 'Hawker Junction' party in Singapore promises to be a true feast for the senses, while Hong Kong will host a nostalgic Tram party and Shenyang a delicious 'Wok & Roll' party.
The highlight of the anniversary bashes will be nine amazing cakes offering a true taste of each city through local flavours and fragrances.
The nine parties will take place at the same time. Guests at each party can see each other on live streams via Periscope. To join the festivities and watch a live stream of the party, click the following links on March 31 between 8-9pm (UTC+08:00).
Visit the Hotel Jen website for more details.
Hotel Jen is a diverse collection of hotels in the best locations across Asia Pacific, with a unique brand of style and service delivery designed to appeal to a 'New Jeneration' of travellers.
The brand is the brainchild of virtual persona Jen, a professional hotelier and all-time lover of life, travel and discovery.To guests, Hotel Jen delivers quality, comfort, convenience and value with a twist. Jen cares about what really matters to guests – the important things done well; comfortable rooms and honest authentic service; respect, privacy and efficiency served without fuss or intrusion; cultural insights; interesting experiences; and fast, free WiFi everywhere, always.
In the first phase of the Hotel Jen roll-out, the Traders hotels in Singapore, Hong Kong, Brisbane, Penang, Johor Bahru, Manila, Maldives, Beijing and Shenyang were rebranded to Hotel Jen from September 2014 to March 2015. Future Hotel Jen development projects are under discussion in key gateway cities in South East Asia, with two projects planned for opening in 2017 and 2018 in Malaysia.