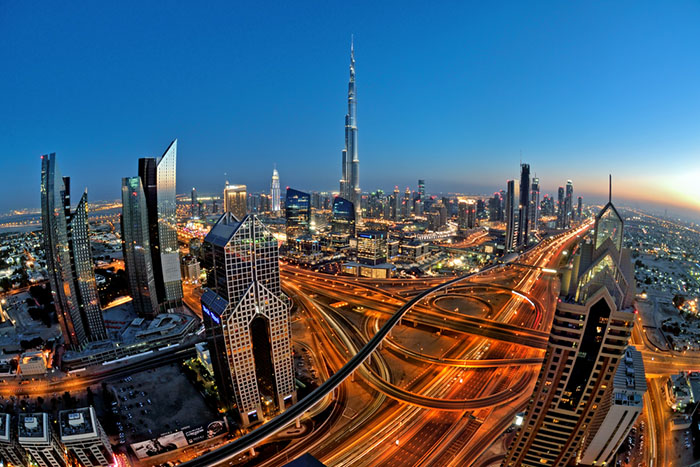 MATATO Maldives Travel Awards 2015 Dubai edition concludes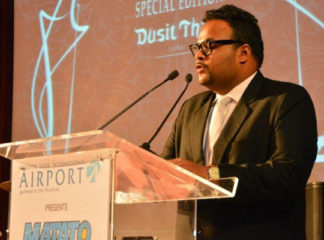 5 May 2015 marked a special day for the Maldivian tourism Industry. For the first time since it began in 2012, the MATATO Maldivian Travel Awards were celebrated abroad.
The event was held at Dusit Thani in Dubai, and was attended by representatives of nominees from the resorts, liveaboards and other travel companies. Senior officials from the Maldives Marketing And Public Relations Corporation (MMPRC) were also in attendance along with Deputy Speaker of the Parliament Mr. Moosa Maniku, and Chief Guest of the event, Minister of Fisheries and Agriculture, Dr. Mohamed Shainee.
The special edition of the Maldivian Travel Awards was held coinciding with the Arabian Travel Market 2015, in partnership with MMPRC. The ceremony featured a total of 33 categories where the winners were presented awards and recognized for their outstanding work in the tourism industry. The MATATO Maldivian Travel Awards officially commenced in 2012 for Liveaboards, Hotels, Resorts, Dive Schools and other service providers, and have added more categories with the starting of Guesthouse businesses in recent years.
Speaking at the function this year, President of MATATO, Mr. Abdulla Ghiyas focused on the success of these awards and assured the industry stake holders that  MATATO would continue its efforts to make the Maldivian Travel Awards ceremony bigger and better with more awards categories in the future.
At the awards ceremony, Clubmed Finolhu Villas were awarded a special recognition award for being the first ever 100 % carbon neutral resort in the Maldives. One of the men behind the design and innovation, Mr. Faisal Naseem was given appreciation for his incredible efforts in opening up the first solar powered island in the Maldives. Mr. Faisal Naseem was also awarded recognition his unfailing efforts on innovation and design.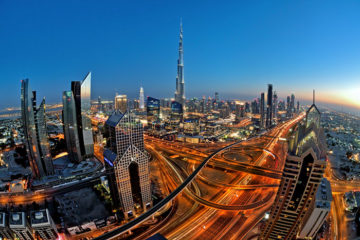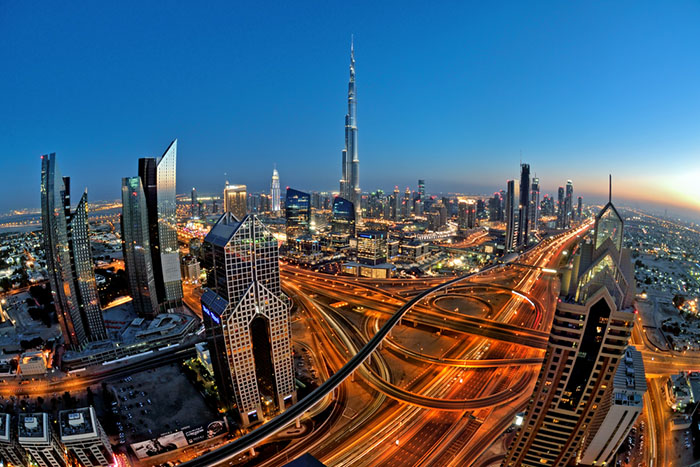 Speaking to Hotelier Maldives, Mr. Ahmed Samih, Director of Sales and Marketing, winner of the Leading Guesthouse in the Maldives category, Arena Beach Hotel, Maafushi said, "We are honoured and extremely privileged to have been awarded as the leading guesthouse in the Maldives by MATATO." Mr Samih went on, "Firstly, we would like to extend a huge thank you to our loyal clients for their warm support in our business. Secondly, winning this award is a great motivation for our committed staff to further improve our services," he continued "and thank you MATATO for organizing such an award in the travel and tourism field, as it would definitely add value to the tourism sector in the Maldives"
Sun Island Resort & Spa won in the Leading Human Resource Management category. Mr. Aboobakuru Qasim, HR Manager at Sun Island Resort & Spa, said "I would say it's a great achievement to us to our resort and also for the company." Mr. Qasim continued, "As we are one of the biggest resorts in Maldives with most number of staff which is 900+. I believe that the facilities and services we deliver to our staff lead to won this award. We make our staff to feel that they are in their homes."
Bandos Island Resort & Spa took home the title of Leading Meeting and Conference Resort. Mr Ismail Rasheed, the island's resident manager, expressed his delight at the win: "Bandos is one of the very first resorts to have established state of the art conference facilities in the Maldives. Every year lots of local and international meetings and conferences are held at Bandos and we are still one of the most reputable meeting and conference resorts among MICE groups. We are proud that we been awarded leading meeting and conference award and of course this will help us improving MICE market."
Amongst others to win awards were Sri Lankan Airlines, for the Leading International Airline, Fly Dubai for Leading Low Cost Carrier, and Viewtual, for Leading Travel Technology Partner, who has won the award for three consecutive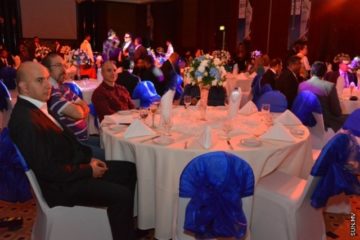 years. Mr. Shinaan Mohamed, Technical Director at Viewtual said "We are delighted to have won this award for the third year running. Viewtual allows resorts to showcase their facilities in an interactive way and we believe that by winning this award again, it shows that people are excited about the advances that are being made in travel technology."
The winners of the remaining categories for the Maldives Travel Awards will be announced in September 2015, at the event hosted by Coco Palm Bodu Hithi, Maldives.