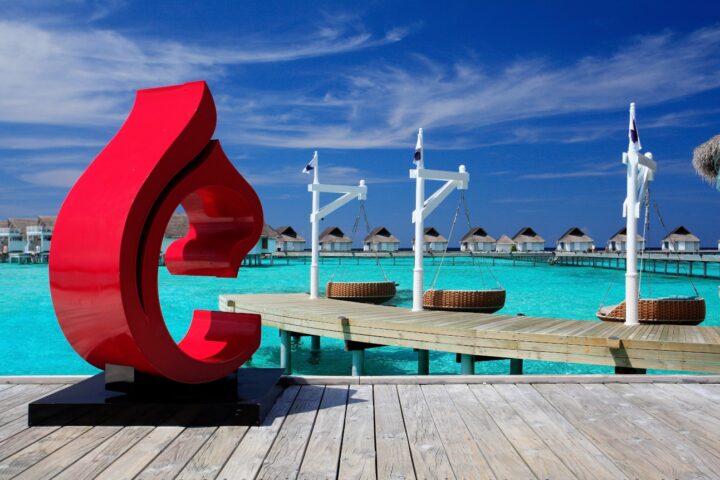 Centara plans expansion with new properties
Centara Hotels & Resorts has announced the development of new properties in Qatar, Oman, United Arab Emirates, Cuba and Turkey with further expansions in current destinations.
The Thai hospitality group's first two properties in the Middle East, the Centara Grand West Bay Hotel in Doha and the Centara Muscat Hotel in Muscat, are scheduled to open later this year.
The Centara Grand West Bay Hotel is located in the new business and shopping district at the West Bay in Doha.
"The property will have 261 rooms and suites plus 96 apartments that vary from one to three bedroom units.  Centara Grand West Bay will have Centara's own signature Thai restaurant, Suan Bua along with four other F&B outlets.  The rooftop will feature a unique restaurant with stunning city views along with the swimming pool and relaxation zone.  Other facilities include award winning SPA Cenvaree, with male and female facilities and private hammams, Club level business rooms and Centara Club Lounge and ballroom and meeting facilities," said Centara in a statement.
"The Centara Muscat Hotel, with 152 rooms, will offer travellers a comfortable and centrally located property with all the classic Centara facilities, which includes SPA Cenvaree, a fitness centre, ample meeting and event space along with a premium lounge and roof deck available for private events.  The roof deck with also have a swimming pool."
According to the hospitality group, there will be further expansion in Doha with two additional properties; Centara West Bay Residence & Suites will open in 2017 in the West Bay area close to the Centara Grand, and another luxury property is in the pipeline in the West Bay area as well.
In partnership with global developer Nakheel, a four-star, Centara branded beach front property will open in 2018 on Deira Island.  This property will be a themed family destination with a water park.
"We believe that there is great opportunity for a four-star beach front product in Dubai that is family focused," said Chris Bailey, Chief Operating Officer at Centara Hotels & Resorts.
Centara's  first property in Cuba, the Centara Grand Beach Resort Cayo Guillermo, will have around 250 rooms and will be the first truly five-star product in the region.
"Given the trusted reputation of Centara, the property in Cuba will allow loyal guests to travel to new destinations with the comforts of the Centara brand standards.  This property will mirror the successful Centara Grand in the Maldives with the introduction of over water villas.  This property is scheduled to open late in 2017.  Additionally, Centara is working on two more projects in complementary locations."
Centara Grand Lykia World Resort & Spa will be the first venture into Turkey.  The property is located in Denizyaka, between Belek and Side, on the coastline of the river Koprucay.  The resort will have 449 rooms, 10 restaurants and 10 bars and will offer an all-inclusive concept, allowing guests to experience a cash-free stay.
"As we start to create a presence in Europe, I think it'll become apparent that blending the Centara/Thai quality with the local culture and styles will allow us to deliver unique, premium experiences for our guests," said Thirayuth Chirathivat, Chief Executive Officer of Centara Hotels & Resorts.
As well as with its diverse offerings in Thailand, Centara Hotels & Resorts also has a strong international presence in key leisure destinations such as the Maldives, Sri Lanka, Vietnam and Bali.
According to the group, the Maldives has been a key destination for Centara, which has encouraged the company to further invest in the region with four new properties.
"We are very confident that the service-oriented formula that Centara has perfected in Asia will be just as popular in many of our new destinations," said Chris Bailey, Chief Operating Officer for Centara Hotels & Resorts.
"Given the changing desires of travellers, we are able to deliver an experience with quality service that reflects the heritage of Centara and Thai hospitality, which is warm, nurturing and gentle. We are very excited about these new projects and will be sharing some more exciting destination news later this year."
The expansion plans will take Centara Hotels & Resorts to new levels. As well as two properties in the Maldives, Centara Grand Island Resort & Spa and Centara Ras Fushi Resort & Spa, the hospitality group has about 14,000 rooms over 6 brands in their portfolio across Asia, Indian Ocean, and the Middle East, which span city, resort and beachfront destinations.