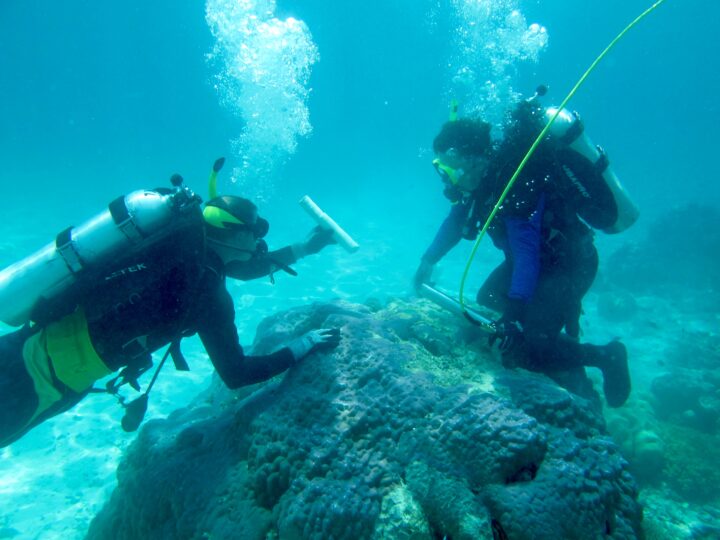 Korallionlab marine station launches fundraising campaign
The Korallionlab marine station in Maldives has launched an 'IndieGoGo' fundraising campaign to finance its coral reef research.
Korallionlab opened in April 2013 and is based on the Vavvaru Island in Lhaviyani atoll.
"Korallionlab wants to sponsor and host ten early career student groups in their marine ecosystem research. For this opportunity to become reality we need your donations and support," the marine station stated.
The campaign kicked off on February 26 with a deadline of April 27.
The IndieGoGo campaign's target is raising US$13,000 to fund ten selected research groups, with three scientists in each group, to spend up to 21 nights on Vavvaru island conducting their chosen research
"Funds will cover all costs scientists are facing included lodging, bench fees, living expenses, international flight tickets and seaplane transfers," Korallionlab explained.
While the most prestigious international Universities in marine biology worldwide would suggest all research groups, a scientific community affiliated with Korallionlab would select the ten most interesting projects, it added.
Donors to the campaign could either donate US$5 for the campaign or pay $50 for their choice of a handmade cotton toy such as a turtle or octopus; $75 for a t-shirt and baseball cap with Korallionlab logo; $150 for eco-reef sun cream; $250 for wooden handmade sunglasses; $500 for a wooden handmade watch; $1,000 for a voucher for select Italian wines; $13,000 for a trip to Monaco; $25,000 for a trip to Korallionlab; and $35,000 for a family trip to Korallionlab.
Donors who opt for the trips to the Maldives would have the opportunity of snorkeling around the Vavvaru house reef and learning about marine station's research.
At sunset the visitors would be taken to the five-star Atmosphere Kanifushi Resort where they can spend 7 days under a platinum-plus all-inclusive holiday package.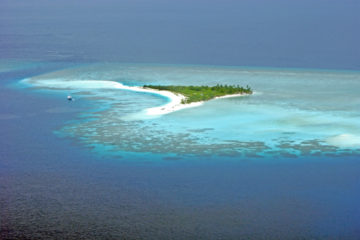 Korallionlab is equipped with a wet lab with seawater flow through aquariums, an adjacent dry lab, various research equipment and other facilities. The island has fully furnished beachfront huts to accommodate researchers.
The marine station also offers scholarship programmes for local communities as well as students from the International Union for the Conservation of Nature (IUCN).
"Coral reefs are beautiful, ecologically diverse ecosystems that are in decline worldwide directly through exploitation, pollution, and habitat destruction and indirectly from ocean temperature rise and acidification," the marine station explained.
The research would meanwhile "provide scientifically backed knowledge to be applied in education and out-reach pursuits, management interventions and in the design and development of marine protected areas."