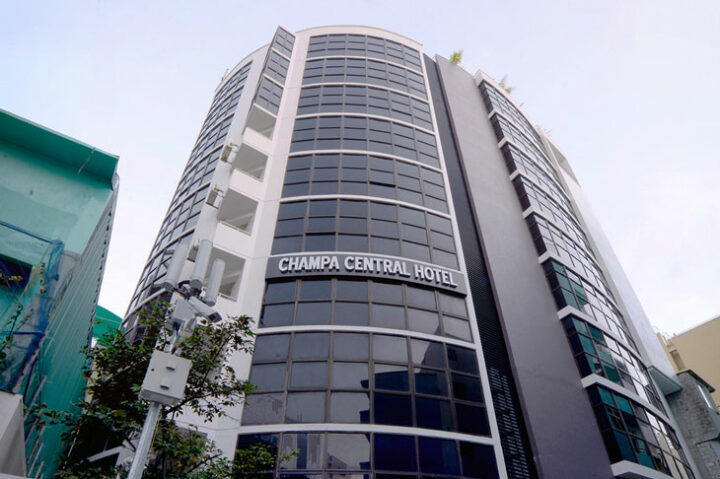 Central Hotel rebranded and reopened as Champa Central Hotel
The 17th of April 2016 witnessed the unveiling of the new Champa Central Hotel, having been rebranded from the formerly known Central Hotel.
The day was organised around meeting the local press, travel agents and international tour operators. And in the afternoon, it was opened up to the public as an 'open house' for visitors to experience tours of the hotel, and to enjoy soft drinks and music with the staff. Although the management concedes that there are still minor developments and upgrades to come within the next few months, as of the 17th, the hotel is now live on sites such as Agoda and Expedia to take up bookings and reservations.
In his remarks, General Mananger of Champa Central Hotel, Thoha Rasheed stated that under the new management of Crown and Champa Resorts (CCR), they are very excited by the prospect of having a city hotel in Male'.
"We are trying to set a benchmark at the at the 3-star hotel bracket in Male'. We know that some of our services and facilities will be 4-star, and some of them are 3-star. So we would like to be able to say that we are a 3-star hotel striving to provide a 4-star service in the city. I can feel that we can be the benchmark hotel."
Thoha also commented that the main differences observed in the rebranded hotel are largely due to the standards upheld by the management company, CCR. The expansion alongside the new building has not only enabled the hotel to boost up its bed capacity, but to also upgrade its rooms with completely new, modern furniture, and to upsize its terrace on the top floor by almost two-fold. The main kitchen has also been renovated and fitted with the latest fixtures and equipment.
As the brand name implies, Champa Central Hotel is located in the heart of Male' City, on Radhhebai Magu. Its location allows guests the convenience and easy access to the main shopping district of Majeedee Magu, the boutiques, souvenir and coffee shops, banks, as well as popular tourist attractions, such as the National Museum and Old Friday Mosque. The hotel is now home to 74 bedrooms, which include 3 different classes: Executive, Deluxe and Superior Rooms. Once fully operational within the next couple of months, the hotel will boast 2 restaurants, a coffee-shop, and a brand new fitness centre. It will also allow the use of its banquet hall and conference room for weddings, corporate meetings, trainings, etc.
The Central Hotel was first opened in 1998 and provided 44 bedrooms. Over the years, the hotel underwent numerous changes, and even offered apartments for rent at one point. Crown and Champa Hotels (CCR), are one of the leading resort operators in the country, with 7 resorts under their management.