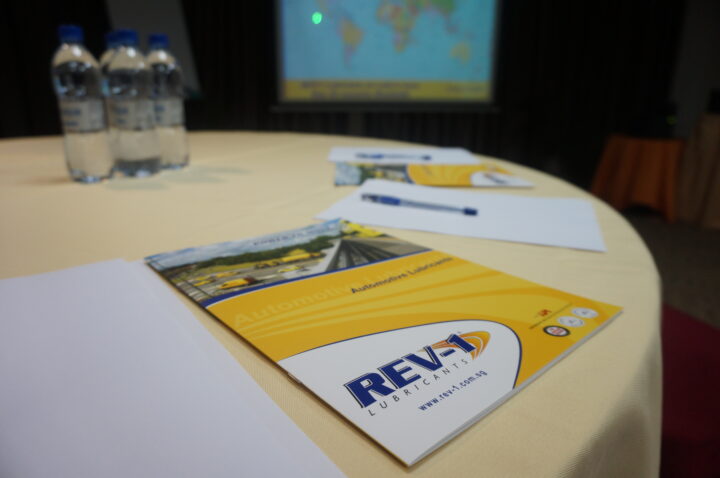 VAMCO and SPZ Singapore hold seminar for Rev-1 products in the Maldives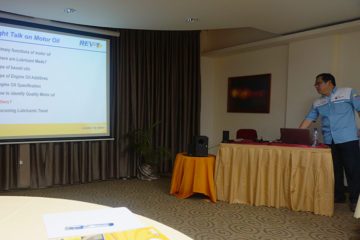 Spare-Parts Zone (SPZ) Singapore conducted a REV-1 lubricant seminar on Tuesday in Male'. SPZ Singapore is a supplier of high performance lubricant and coolants from Singapore.
The seminar was held in collaboration with VAM & Co, the sole distributor for Rev-1 products in the Maldives. Held in the Rani Maalam at Marble Hotel, the seminar was conducted by Mr. Thomas Lim, Senior Manager of Product Management & Business Development of SPZ. In attendance was Mr. Anthony Yong, Regional Sales Manager for S.E Asia, and their clientele in the Maldives. The seminar was very informative and highlighted the qualities of Rev-1 lubricants and coolants.
Mr. Thomas proudly noted that  since SPZ  and VAMCO jointly took part in the Marine Expo fair last year, the product has gained a notable increase in customers due to the exposure it received there. "Our long term aim as a company is for the products to be known globally." He also stated that "SPZ has many products being sold and promoted, and when I first started working for this company 4 years ago, Rev-1 was not even on the top 10 list of popular products," he continued, "but today, Rev-1 has become the number one most popular product promoted and distributed by SPZ."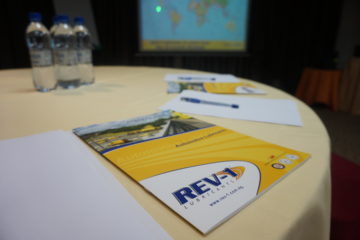 SPZ, in partnership with VAMCO, promotes the Rev-1 Lubricants and Coolants in the Maldives. VAMCO, established in 1979 has made their mark on the map of maritime industry as the most trusted company delivering the best.
Rev-1 was introduced to the Maldives back in 2013, but has a fast growing list of clients and customers throughout the country. Famous international resort brands Cheval Blanc Randheli and the Taj Resorts in Maldives are also customers of the product.  Settled comfortably at the top of the list of lubricants and coolants, Rev-1 is used by customers from over 20 different countries worldwide – from Central America, to South East Asia. Rev-1 is already on its way to becoming a brand name known globally.