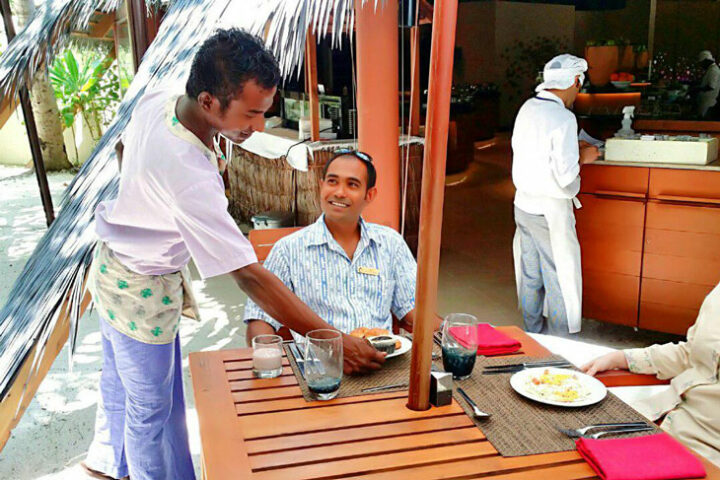 A Day in the Life Of: Ahmed Raihaan, waiter at Centara Ras Fushi Resort & Spa
For this edition of 'A Day in the Life Of ', Hotelier Maldives speaks to Ahmed Raihaan about his typical day as a waiter at Centara Ras Fushi Resort & Spa. Raihaan, or Kudoo as he is more fondly known as, won the Star Employee of the Year Award 2015, gaining him a visit to the Centara Hotels & Resorts headquarters in Thailand, to meet the corporate heads of the brand. Kudoo joined the hotel industry soon after he finished school, starting as a waiter at Nasandhura Palace Hotel. He then moved to Centara Ras Fushi soon after they re-opened in 2013. Kudoo is famously loved by many of their repeater guests. Kudoo actively takes part in any event the resort organises. Meeting new people every day, making them smile with his charming personality is what makes him happy. His dream is to reach as high as he can in the field. Here, he talks to us about his daily schedule as a waiter.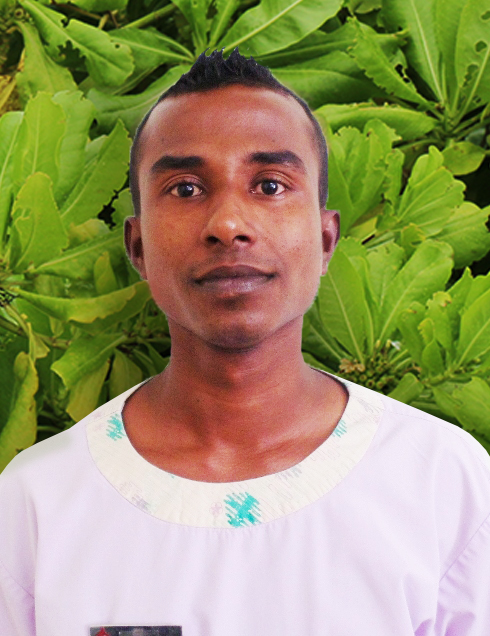 05:00  I wake up, shower and dress for my morning duty at the main restaurant.
05:30  I always start my mornings with a coffee, as an eye-opener. So I have my morning coffee at this time.
06:00  I go to the restaurant, to start my day. This means setting up the main restaurant for breakfast for guests. I set the tables, arrange the plates and cutlery. The main restaurant usually opens at 0700.
07:30  After we open the restaurant, if it's very quiet, I sometimes slip out of the main restaurant to go have a quick breakfast.
08:00  I go back to the restaurant and continue my morning duty. Breakfast is usually buffet at the main restaurant, so it is not that busy during this time. Guests help themselves to everything.
12:00  My duty ends with clearing the tables and putting away plates. My morning duty finishes at this time.
12:30  I go have my lunch. Lunch is a leisurely hour so I am free to relax during the afternoon.
13:00  After a hectic day at the restaurant, I usually take a nap at this hour.
15:00  I wake up at this time.
15:30  I have my evening tea
16:00  The staff get together to play football every evening, and this is what I do too. I am a big fan of the game, so I love playing football.
18:00  I come back from football. I have an early dinner before I go to my night duty at the restaurant, so I take a shower, change and go have my dinner at this time.
18:30  My night shift starts at this prompt hour. I am there, with a smile on my face, and ready to go. Night duties are always fun, because that is when guests usually linger in the restaurant for a little while to have a chat and laugh with each other. Sometimes when it's a guests' birthday, I secretly arrange the table for them, to make it more special and memorable. They always appreciate the small touches like these. It warms my heart to see them so happy.
22:30  I wrap up for the day, pack everything away at the restaurant. I then head back to the staff quarters.
23:00  Every night my colleagues and I get together over a cup of coffee, just to let loose and talk about our days, how it went, and our lives. We have a laugh and head to bed.
12:00  I sleep at this hour every day.For the young and ambitious youth joining the hospitality industry, Kudoo advises that hard work, being passionate about your line of work, and respecting everyone is of key importance. Three years into his career as a waiter, Kudoo says, "One of the biggest challenges I faced was learning all the ingredients that goes in any specific drink or dish. See, if a guest asks, a good waiter should be able to give them a satisfactory answer regarding the meal he is serving them – about the ingredients, how it's prepared, etc." He smiles proudly and continues, "I can now proudly say that I've achieved the task of learning everything, and can answer any question or query from any guest regarding the drinks served at Centara Ras Fushi."
"Centara is a good brand, I love working with them," he said. "I would personally like to thank my mother, even though she lives far away, for her endless support, I would also like to thank my manager and the team of Ras Fushi for all their guidance, help and support. I wouldn't have been able to come this far without all their help and I am deeply thankful to them."