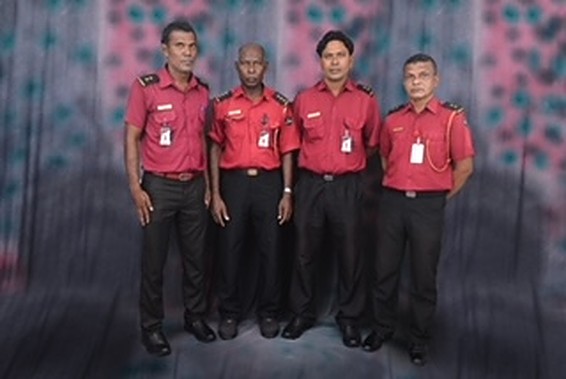 A.J. Enterprises Pvt Ltd, Leaders in Commercial Security Services
AJ Enterprises Pvt Ltd was registered in 2001 as the first local commercial security service provider in the Maldives. Since then, for the past two decades, A.J. Enterprises has been providing excellence in the contract security industry, earning a reputation as the leading security provider in the country.
A.J. Enterprises offers quality security programs and qualified personnel to meet the unique needs of every client. Initially established as a management consulting and mobile training firm, the company's rapid success led to the expansion into its current most dominant venture, commercial security services. Now, A.J. Enterprises boasts a strong team of 100 security personnel working around the clock in Male', Hulhumale' and Vilimale', serving some of the largest companies in the country and government offices. Their long list of clients goes on to include resorts and hotels.
Commercial services offered by the company include training and consultation; security services, such as special event security and executive protection; janitorial services; building and equipment maintenance; and commission agent services. Throughout the years, they have expanded to offer services such as lifeguard security, leadership training and security management trainings in resorts and islands as well as providing security for cash carrying.
With customer focus being one of the key values, A.J. Enterprises prioritises training and upgrading employee skills in order to improve their quality of service. Training and skill development workshops are held on a quarterly basis in collaboration with local academic institutions and competent authorities of the government such as Maldives Police Services and Maldives National Defence Force. All security staff are required to do regular health check-ups and carry out physical fitness sessions at regular intervals.
When it comes to confidentiality, A.J. Enterprises strictly adheres to the ethical or service standards and rules of conduct followed by the client. The security officers are instructed accordingly and trained not to overstep any areas, look or touch anything beyond what is permitted to them in maintaining security at the sites. A.J security team also makes the best efforts to protect and promote good image and public relations of the client in compliance with its operations and service policies.
All in all, AJ Enterprises aims to surpass clients' needs by building up their most significant resource, the staff. Through their strong commitment to high standards, the company's vision is to earn the trust of clients by delivering the best quality security services in the Maldives.
Contacts: Landline: 3316240, Mobile: 7906240, 7777588 Fax: 3342567
E-mail: info@ajenterprises.com.mv