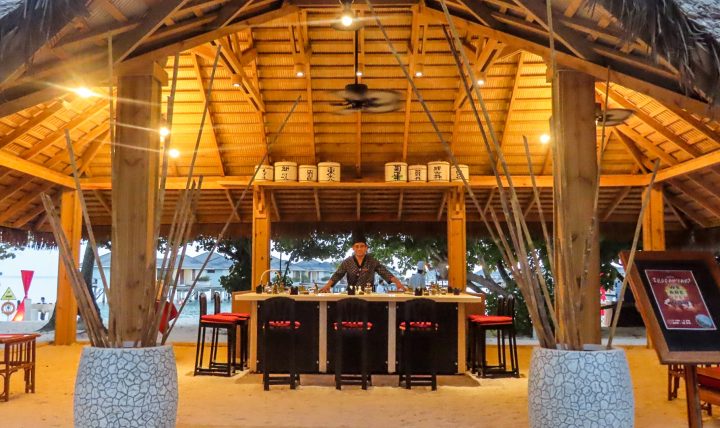 A Sizzling Teppanyaki Experience at Sun Island Resort & Spa
Sun Island Resort & Spa has a stunning new addition to its list of gastronomy experiences. The Sun Teppanyaki Restaurant is a Japanese food connoisseur's dream, delivering a more refined dining experience to the resort's guests.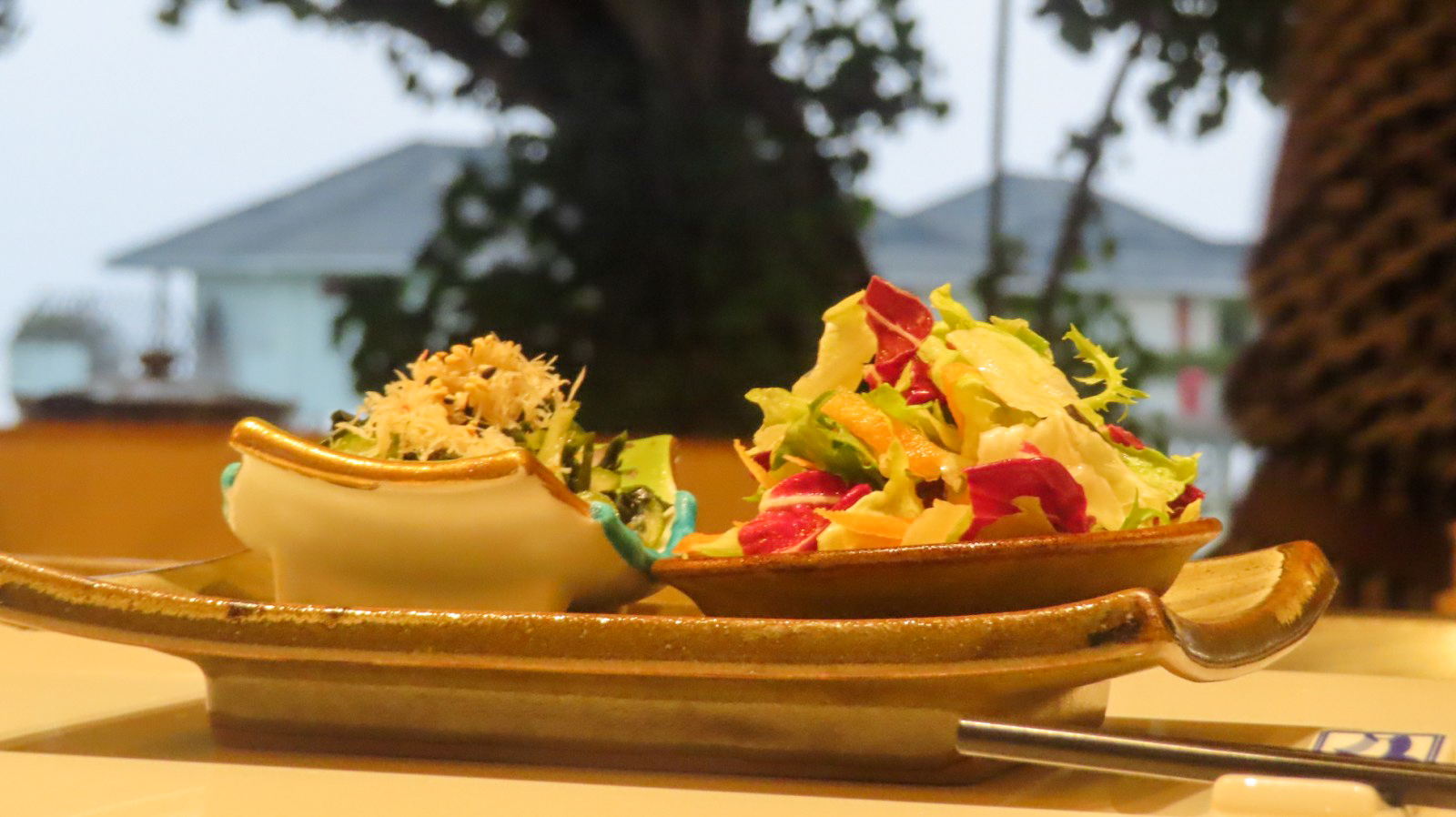 The Sun combines the sharp precision of live Japanese Teppanyaki cooking well paired with the resort's stunning beachfront views in the evening. At The Sun, every plate takes up this mantle and celebrates the seafood, rice, soya, and vegetable bounty of nature. Refined yet unpretentious, graceful yet satisfying, and inherently healthy, guests can watch the theatre of Chef Batistil preparing masterful dishes in a slow dining experience, where the focus is on sensational tastes and conviviality.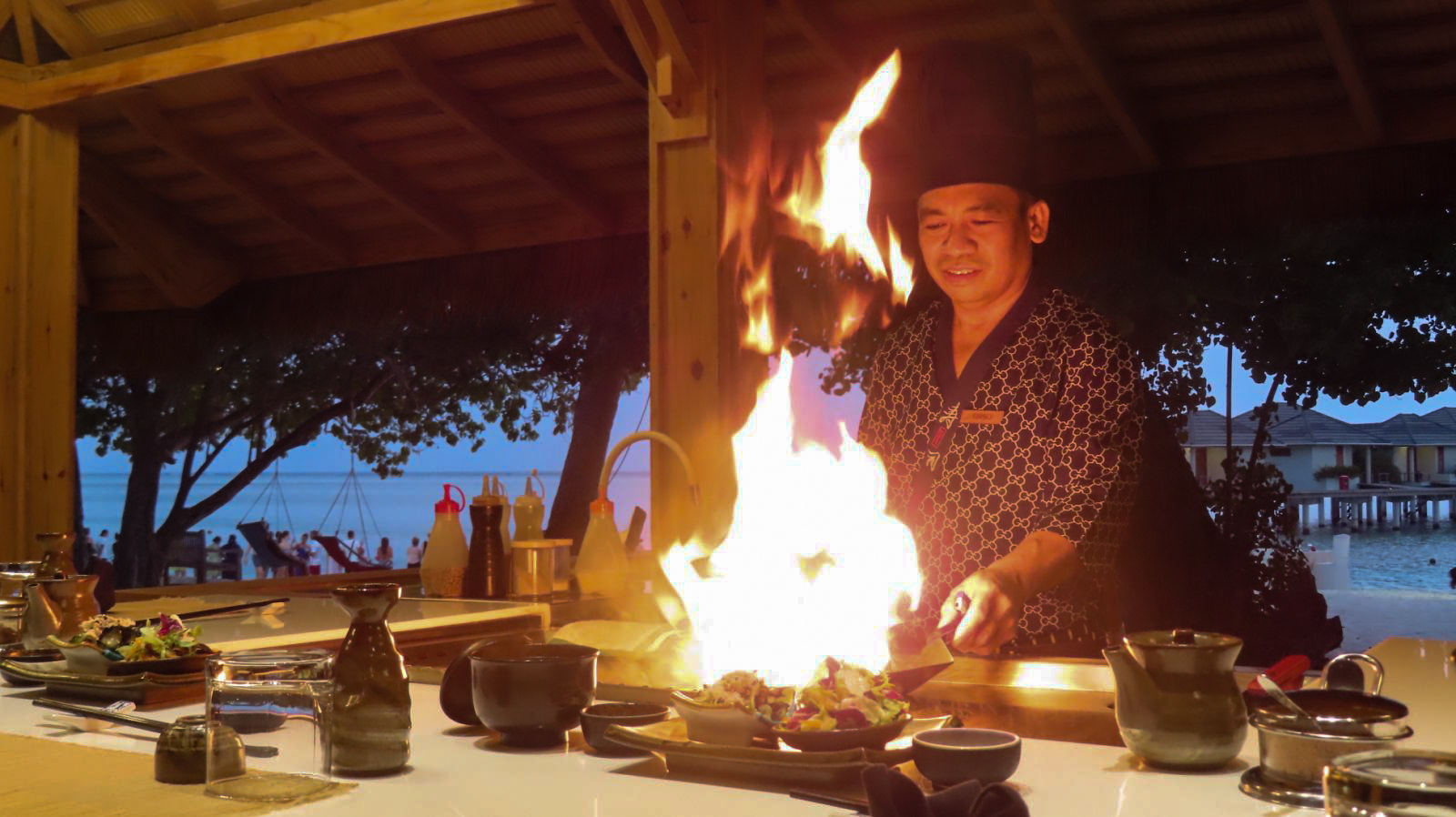 The lunch at the Sun features a delicious lagoon salad, miso soup, hibachi vegetables, rice, lemon butter, and homemade dipping sauces. At dinner, guests can feast on the chef's curated menu with options of The Lagoon Seafood Special for seafood lovers, Surf & Turf with an addition of chicken and calamari, and Sea & Sand with the addition of prawns and salmon. In addition, there is a sumptuous selection of ice cream or fresh fruits to sweeten the palate and end your feast. The Sun also offers an eclectic collection of carefully selected wines to elevate your experience.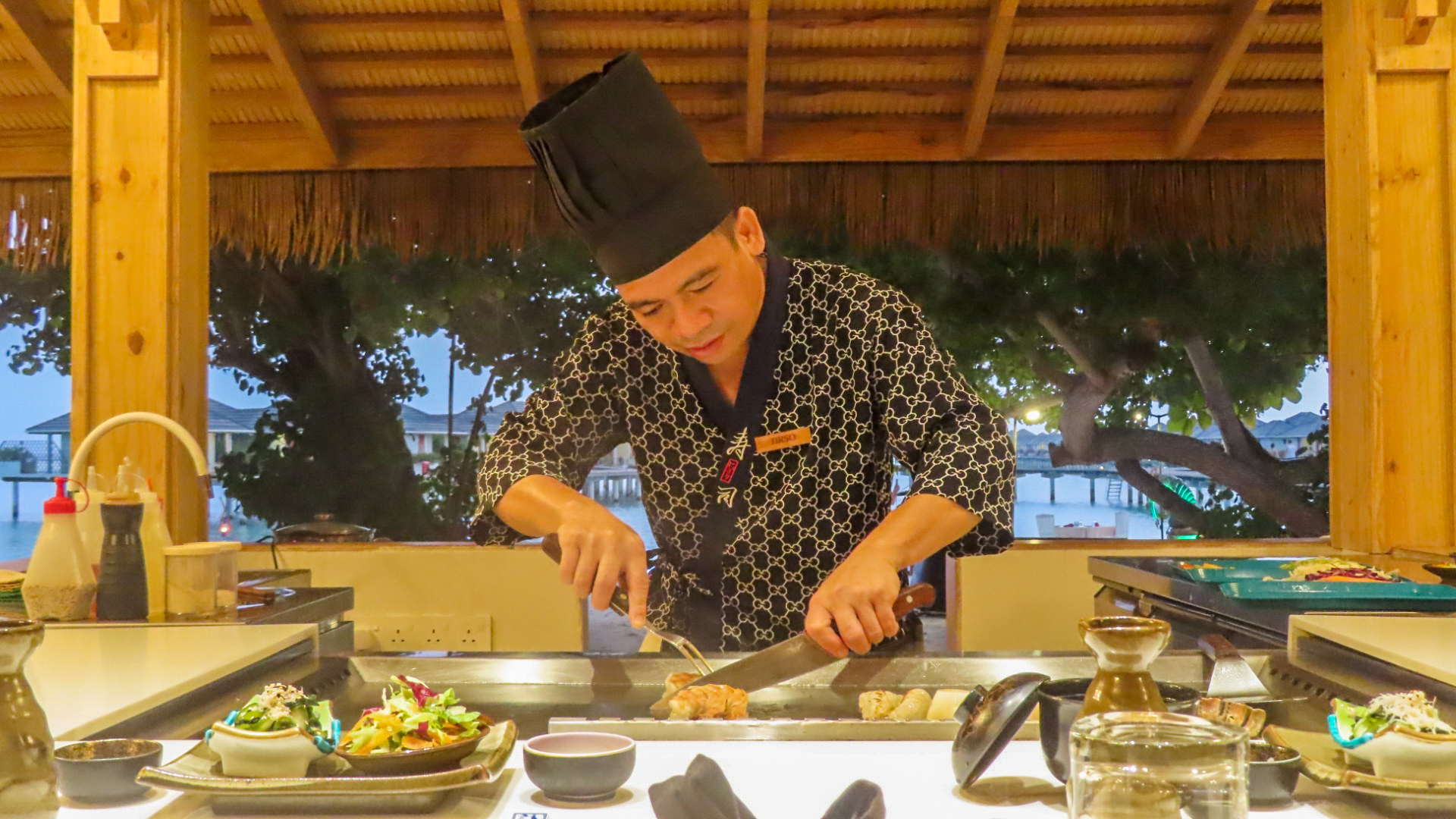 Phillipino Chef Tirso Batistil has been perfecting the art of Japanese Teppanyaki cooking for over two decades. His success came from his work in Riyadh, Saudi Arabia, where he worked for nearly two decades before his appointment at Sun Island Resort and Spa in November 2021.