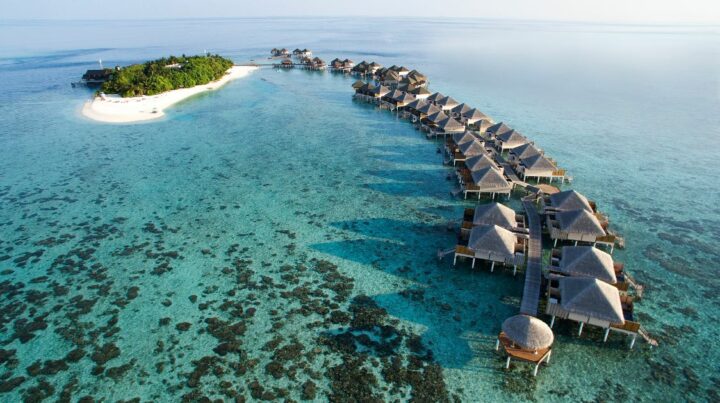 Four Adaaran properties receive Travelife Gold certification
Four properties operated by Adaaran Resorts have been awarded the Travelife Gold certification. The four properties by Adaaran Resorts that received the international sustainability certification scheme are Adaaran Prestige Vadoo, Adaaran Select Meedhupparu, Adaaran Select Hudhuranfushi and Adaaran Club Rannalhi.
The resorts were presented the Travelilfe Gold certification for its notable environment conservation policies, where they follow a strong policy of "please leave nothing but your footprint".
In order to minimise their impact on the environment, Adaaran Resorts follow its 'Adaaran Sustainability Policy', which is based on minimising the damage and environmental deterioration, and curtailing its negative effects on the environment.
The policies enacted and implemented in all Adaaran Resorts are focused on issues such as reducing, recycling and reusing solid waste; reducing the use of harmful chemicals; conserving energy and water, and improving indoor air quality, all of which have an immediate impact on the environment and the communities where their hotels operate.
Travelife is an international certification system, promoting sustainability within the tourism industry. It helps tour operators, hotels and accommodations to manage and monitor their social and environmental impacts, as well as communicate their achievements to customers. It is an easy to use sustainability system which provides members with a practical framework to improve their business.
To gain Travelife Gold Certification, a resort must meet 150 sustainability criteria.  Resorts will be given points on how best they deal with their environmental issues, such as minimising waste and the use of energy, water and chemicals, as well as the taking of positive action on social issues, employee welfare, the protection of wildlife and in the support of the local community and local businesses.
Adaaran Resorts is operated by Aitken Spence Hotels, with a chain of hotels in the Maldives, Sri Lanka, India and Oman. Adaaran Resorts Maldives operate six properties; Adaaran Club Rannalhi, Adaaran Select Hudhuranfushi, Adaaran Select Meedhupparu, Adaaran Prestige Water Villas, Adaaran Prestige Vaadhoo and Adaaran Prestige Ocean Villas.