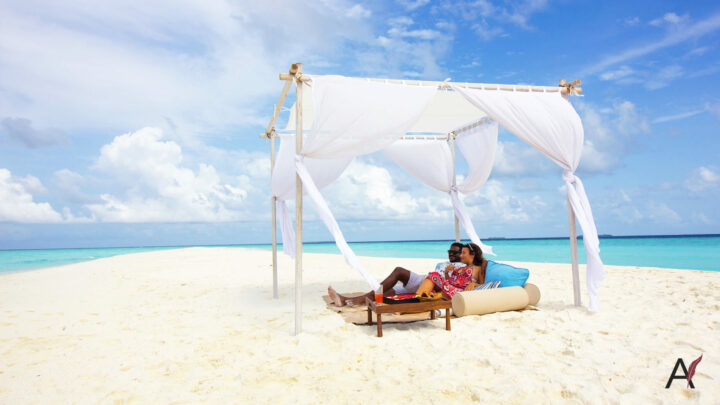 ADORE Maldives: Your Personal Travel Counsellor
Passionate about new technologies, marketing and travel solutions, Shanoon Khalid has been closely involved with the luxury resorts of the Maldives for the past 17 years.
After 4 years of heading a motivated sales and marketing team at Baros Maldives, Shanoon successfully led the launch of Milaidhoo Island, one of the best positioned boutique luxury resorts in the Maldives.
In 2018, Shanoon started his own travel agency: ADORE Maldives, a brand featuring personally selected and carefully reviewed luxury resorts of the Maldives. As an essential part of ADORE Maldives, Shanoon has also introduced The Maldives Travel Counsellor in order to use his expertise to provide first-hand knowledge of the resorts to the most demanding travellers.
From the very beginning he knew that ADORE Maldives would be more than just another travel agency but a trustworthy brand with hand picked selections of luxury resorts in the Maldives. The partner resorts are presented to the clients in an unconventional and the most direct way possible: by Video Reviews, produced directly from each island The Maldives Travel Counsellor is visiting. Shanoon has reviewed most of the resorts featured on ADORE, highlighting why it's different and taking the 4K camera to every villa, restaurant and even for snorkelling.
Video Reviews of ADORE Maldives are available for free on social platforms like YouTube, while short, dynamic versions of those are also presented on Facebook and Instagram. Additionally, the followers of ADORE Maldives can literally discover the island along with their Travel Counsellor via Instagram Stories.
The expertise of Shanoon is well known and appreciated not only by his clients but also in the hotel industry of Maldives, being asked to assist and consult in the openings of new luxury resorts or reposition properties already in operation. His last consultancy was the opening of The Nautilus Maldives, an ultra-luxury resort in Baa atoll with just 26 houses and residences.
Privately, a proud father of Leevan (12 years) and partner to Patrycja, the co-founder of ADORE Maldives, Shanoon enjoys his extensive travels around Europe, quality goods and meaningful conversations.
Recently Hotelier Maldives caught up with Shanoon to get some insights into how he is making adjustments given the bleak picture of the industry we are presented with currently.
Hotelier Maldives: How is ADORE Maldives different from other online travel agencies?
Shanoon Khalid: Totally different. I would say the only similarity is that all of us have a website. ADORE Maldives is a boutique travel agency with personalised service and a bespoke concept of The Maldives Travel Counsellor who assists you from the destination itself. The extensive knowledge, the expertise of local specialists, outstanding customer relations… all of it makes our clients feel very special, with the certainty that they are booking with the right person.
ADORE Maldives only works with a hand-picked collection of luxury and high-end resorts in the Maldives and we have visited and thoroughly inspected every island and villa we recommend. We review them regularly to make sure it includes the newest additions to the luxury panorama in the Maldives, that meet ADORE standards and the high expectations of our clients.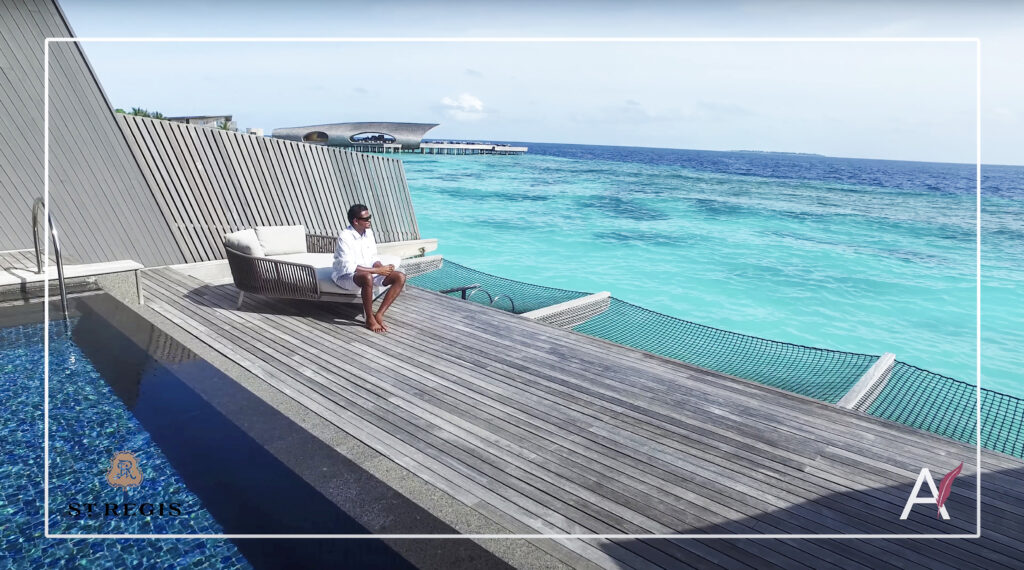 Furthermore, ADORE Maldives is also very different from a DMC (destination management company), since we only assist a few selected partners from Europe & South America. Most of our business is focused on direct customers, the travellers themselves. Rather than providing room rates only, we do so with experience and expertise. At the moment, we are offering not only luxury accommodation in the Maldives, but also international flight tickets from any destination in the world with more than 170 airlines and very competitive worldwide travel insurance.
Finally, our main differentiator is the way we communicate from the islands. I was always very fond of new technologies and incorporating them to my business was the most natural move. We shoot quality video content in 4K, called Island Stories where I personally review each and every aspect of the luxury resorts. Being a discerning traveller myself, the key in my videos is to show exactly what our clients need to see before choosing the island. The videos are an integral part of our conversation with the clients, it is more like a quality-approval stamp on our commitment.
HM: How has COVID0-19 impacted your business?
SK: I believe no industry is left behind by this pandemic. Personally, I cannot wait to go back to the normal we used to have, but every major crash like this has inevitable consequences and now we are bound for a 'new normal'. From a business perspective, my biggest regret is the delay in launching our presence in Spain and Latin America, one of our major plans for expansion in 2020. ADORE Maldives has just launched its Spanish website called ADORE Maldivas and we have been attending our clients in Spanish since the beginning of this year. Spain, being one of the most affected countries by the pandemic will take some time to recover, but when it happens, ADORE Maldivas will be waiting.
HM: Have you made any changes to your operations or business strategies with the onset of the coronavirus pandemic?
SK: Keeping the wellbeing and health of our Travel Counsellors as the absolute priority, we quickly switched to home offices, but the rest of our operations remain exactly the same. One of the business strategies we have been working on is to highlight our already existing services that we consider will become essential during the 'new normal': flexible cancellation policies, prompt refunds, worldwide travel insurance, and negotiated offers for Private Islands and Stand-alone villas.
HM: What are the changes you see in traveller behaviour post COVID-19?
SK: We are yet to see the new buyer persona post COVID-19 but what we definitely noticed the demand for Private Islands, Boutique Resorts with less than 50 rooms and the most secluded Villas and Residences in the luxury travel market. Thankfully in our collection we have a handful of amazing resorts that meet all these requirements since small islands have always been close to my heart. The clients are also more conscious who to book with and have many more questions regarding safety and flexibility, and this is where the concept of The Maldives Travel Counsellor becomes essential again.
HM: What are your recommendations for Maldives hoteliers in moving forward past the pandemic?
SK: Naturally, the Maldives is one of the safest habitats for our travellers. Pristine beaches practically for your own, 'one island one resort' concept, low room density, private transportation, private butler service, interaction with just a few staff members… we might say Maldives has been created for self-isolation and self-care. During the last weeks, I have been observing how all our partner resorts introduced comprehensive strategies including enhanced hygiene practices, even more personalised service, a la carte dining rather than a big buffet and many more… all these extended measures will create a safer and more confident holiday environment for our mutual clients.
With all this in mind, I am proud to say: Whenever the traveller is ready, we and our partner resorts are ready. 
To check out reviews & Island Stories created by ADORE Maldives: Please visit: https://adoremaldives.com/island-stories/