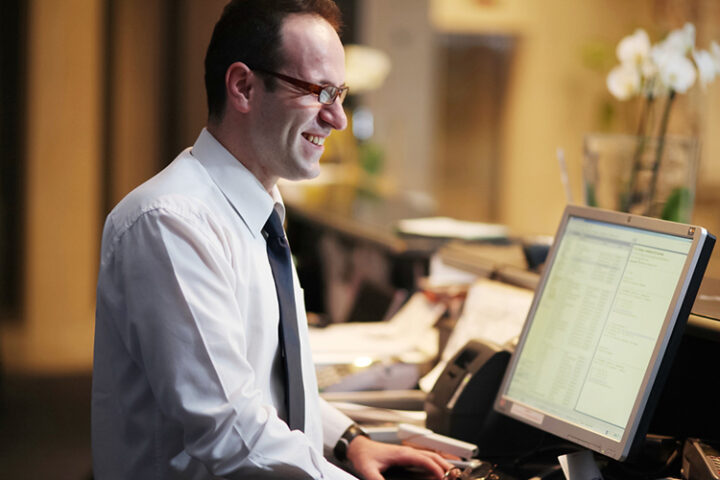 AHLEI launches tourism-focused Guest Service Gold® Training programme
The American Hotel & Lodging Educational Institute (AHLEI) has launched a new tourism-focused version of its bestselling Guest Service Gold® training and certification programme designed to arm all hospitality and tourism employees with the skills they need to deliver high-calibre service to every guest, every time.
In a digital world where 9 out of 10 travellers think reading online reviews is important, and 70% of travellers who use review sites look at up to 20 reviews in the planning stages of their trips, it is essential that tourism businesses deliver experiences that lead to positive reviews. According to a survey of 1,800 top-rated venues, 72% of five-star ratings cited great service, while only 11% of top reviews cited value or cleanliness.
Guest Service Gold® Tourism programme by AHLEI demonstrates how tourism employees can use seven guest service elements to connect with guests in ways that create memorable encounters and repeat business. Topics of the programme are:
Recovery: Turn it around
Personalisation: Provide an individualized experience
Knowledge: Be in the know
Passion: Inspire others
Commitment: Be all in
Inclusion: Include everyone
Personality: Be yourself
"Today's travellers are quick to share their experiences-good or bad-online, says Lawrence J. Lynch, FASAE, CAE, senior vice president, certification & operations, National Restaurant Association. "It's absolutely essential for every tourism venue to be committed to delivering amazing guest service that visitors will want to rave about. Guest Service Gold® Tourism teaches tourism professionals seven ways to impress guests and inspire repeat business."
The training prepares individuals to earn the Certified Guest Service Professional (CGSP®) designation, held by nearly 40,000 hospitality employees worldwide, according to AHLEI.  Properties and tourism businesses that certify all guest-facing staff can become Certified Guest Service Properties.
AHLEI – the educational and training wing of American Hotel & Lodging Association (AHLA) – recently partnered with Islanders Tourism & Hospitality Academy (ITHA) to conduct certified training programmes for hospitality professionals in the Maldives. To learn more about the training programmes offered by ITHA, please visit ith.academy. For more information about the Guest Service Gold® Tourism, please visit www.ahlei.org/Programs/Guest-Service-Gold.