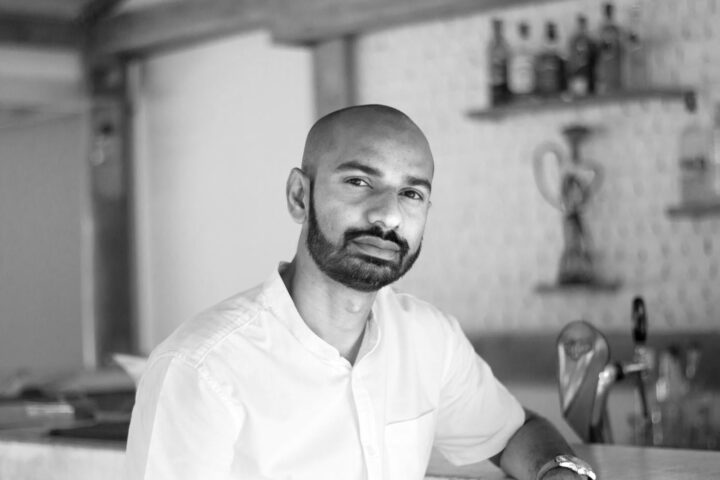 Ahmed Zameel, General Manager, Holiday Island Resort & Spa
Ahmed Zameel began his career in the hospitality industry as a management trainee. Coming back home in 2004 after acquiring a Bachelor's Degree in Marketing from abroad, Zameel had the opportunity to explore the hospitality industry at Royal Island Resort & Spa by Villa Hotels & Resorts. Having worked at all the departments as a trainee, Zameel's first permanent posting was as a supervisor at the Human Resources Department. With a positive attitude and dedication, Zameel was soon filling the shoes of the assistant manager at the Front Office.
While serving as the assistant manager at the Front Office, the Villa Group offered Zameel the opportunity to pursue his Master's in Hospitality Management. Upon return in 2012, Zameel was offered the post of general manager at Holiday Island Resort & Spa – a property under the same brand.
Hotelier Maldives: How would you describe your career in the hospitality industry?
Ahmed Zameel: It was actually by accident rather than a choice of passion. In 2004, immediately after I returned to the Maldives on completion of a Bachelor's Degree, I was hunting for a job. I had applied to several job openings but was not able to get employed at the time.
The opportunity to join the hospitality industry was through a family friend Mr Khalid (Ben), who was working at Villa Hotels. He offered to help me with my job hunt. To see if any corresponding vacancy was available, I shared my CV. In a couple of days, I was taken for an interview and offered a job at a resort. I was eager to start working, so I accepted the offer. That is how my career began in this industry as a management trainee at Royal Island Resort.
Under the supervision of Qaisar Naseem (now the Group General Manager for Villa Hotels & Resorts), I was given the opportunity to work in all the departments. Resort life was a very different experience. Thus, getting the chance to contribute to all the departments was very rewarding. I worked as a trainee for six months and I was given a supervisory role.
I worked as an HR supervisor, for roughly eight to nine months. With my qualifications, I was lucky to step in the position of an assistant manager at the Front Office in less than a year. I worked as an assistant manager for about two years. When the Front Office manager was moved to another department, I was promoted as the manager at the Front Office.
In 2010, I received a scholarship from Villa to go abroad for my Master's Degree. I completed my postgraduate studies in Hospitality Management. In 2012, on my return, I was offered to work as the HR Manager at Royal Island Resort. In another six months' time, I was offered to move to Holiday Island Resort following a vacancy in the general manager's position. I joined Holiday Island Resort in 2012 as the general manager and I've been here for the past five years.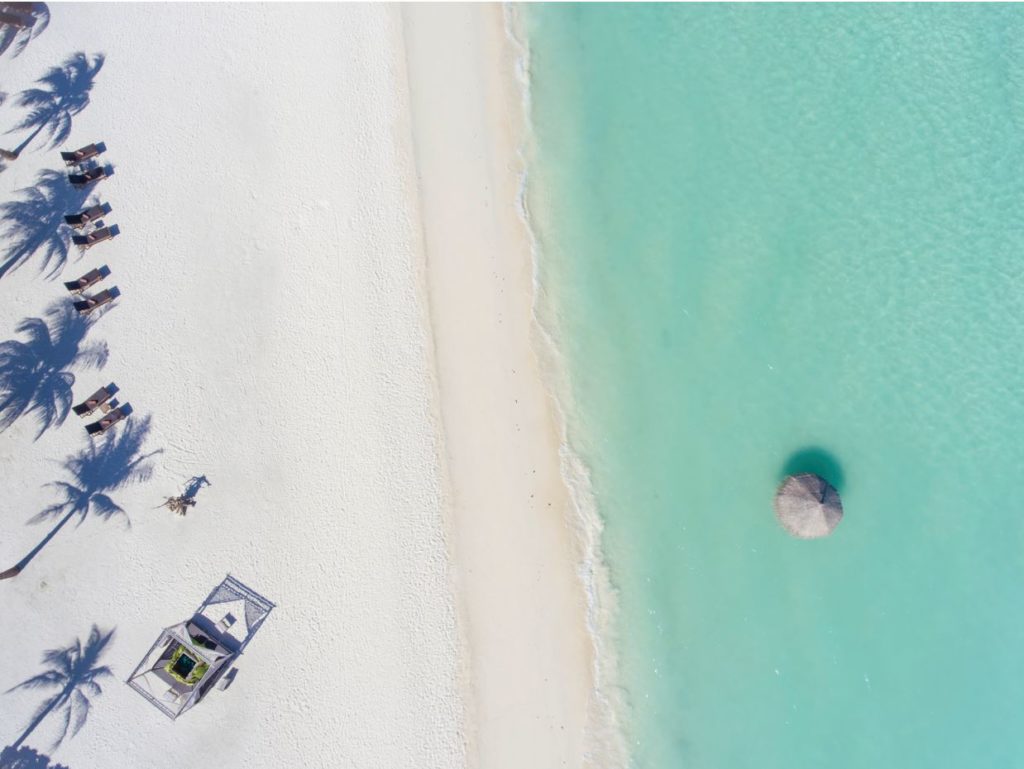 HM: What has been the most important part of your professional advancement that has empowered you to get to where you are today?
AZ: First and foremost, the amount of time which I have put in this carrier is due to my wife (Sana). It is stereotyped that resort employees sacrifice their lives for the industry and family but I would like to say if it isn't for the sacrifices made by our loved ones none of this could have been possible.
Combination of the resort environment with the right kind of attitude, where the job becomes not only just a job but more; and time and dedication are also factors which helped me reach where I am right now. While working in Royal Island Resort, I got many offers from other brands and properties. There was a point when I decided to move to another company. Hence, I shared my thoughts with other colleagues. Everyone encouraged me to accept the offer and move further in my career. However, Late Ahmed Ali Manik – the water sports director at Villa Hotels at the time – had a contrasting opinion. He enlightened me to the fact that I may not receive the same opportunities to grow elsewhere.
Other brands would have their set procedures which need to be followed. To be frank, in Villa, we get to try a lot of things. Sometimes we fail, but with trial and error, we learn a lot of things and grow. Henceforth, he dissuaded me from making the move. With his assurance and infinite guidance, I was encouraged to stay back with the brand.
HM: What are your positive improvements since becoming a general manager?
AZ: The thing I try to do most, as a general manager is to empower the middle management. My philosophy is "I will back you". Staff in managerial positions and middle management are convinced to take decisions in a win-win situation. They are given the authority to make instant decisions which satisfy our guests but without making a loss to the business. Sometimes the decisions could lead to unfavourable results. But my policy is to ensure our guests are happy.
If such a decision leads to an undesirable result, the team is briefed and advised to not repeat such errors in the future. So, the trial and error approach I learnt during the early days of my career still continue to contribute to the improvement of myself even as a general manager.
HM: Hospitality is a dynamic industry. What have you done for your personal development, as a general manager in this industry?
AZ: I take my mentors as a crucial part of my personal development. Their insights about the industry are very broad and very helpful. I would like to thank Khalid (Ben), Muaviyath Umar (Exec. Director of Villa Hotels), Mohamed Rashaad (Resident Manager of Royal Island), Abdulla Kamil (Kallo), Abdulla Naseer (MD of Splendid Asia) and Shamsheer Rilwan.
HM: What is the most challenging aspect of your job?
AZ: The most challenging aspect of my job is related to finding and retaining a competent team.
Mostly locals join the hospitality industry for exposure, and they leave after a while, sometimes causing interruptions to our services. But expatriates complete their contract periods. So it is not easy to keep the balance between locals and expatriates when hiring. Unfortunately, for some jobs, we find it difficult to recruit locals.
Staff usually move either for hierarchical changes or for a better pay package. I always encourage my staff to move if they are offered better jobs which advance their personal growth. So, for me, a small percentage of staff turnover is acceptable. I understand it is difficult for staff to be working away from their families and loved ones, both for locals and expats.
Fortunately, Holiday Island is located in close proximity to Maamigili. This is a good opportunity for us to encourage employees from different atolls to bring their families closer to their work location. All the necessary infrastructure is available on the island for their families (airport, education and healthcare, etc.) Even though some are convinced, it is a difficult task to convince them all.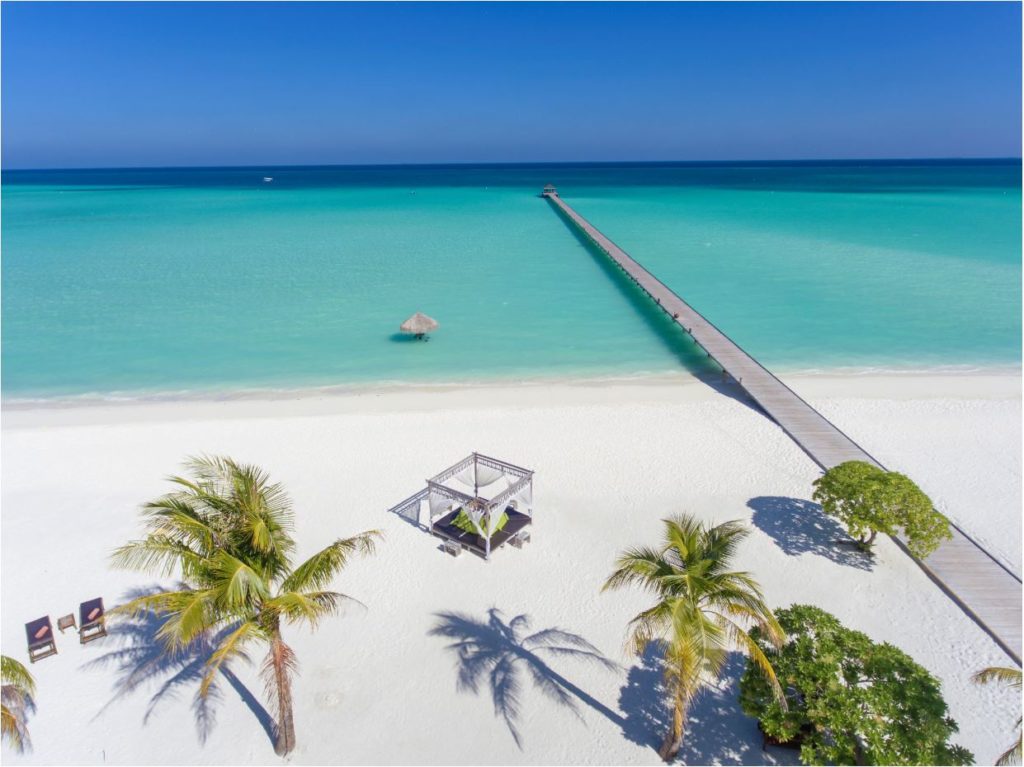 HM: As a young general manager, what would be your advice to the youth who desire to become executives in the industry?
AZ: For someone who wants to grow in the industry, the opportunities are numerous in the Maldives and I would like to think that is how I have ended up in my current position in a short period of time. A lot of opportunities will open up. And a lot of sacrifices have to be made in this industry; it is most significant to have the will power to go forward in the career.
My advice to the youngsters who may aspire to reach this level is that "always consider your current workplace as the best workplace, give your full commitment and work hard with dedication." This simple formula will make you a winner no matter where you work in the future. The positive attitude will help you reach where you want to be". This is the simple advice I always give my team.
HM: What does the future hold for you?
AZ: The Tourism industry is a very dynamic and a wide industry, there are so many heights to reach. I love challenges!! Let us see what the future holds.