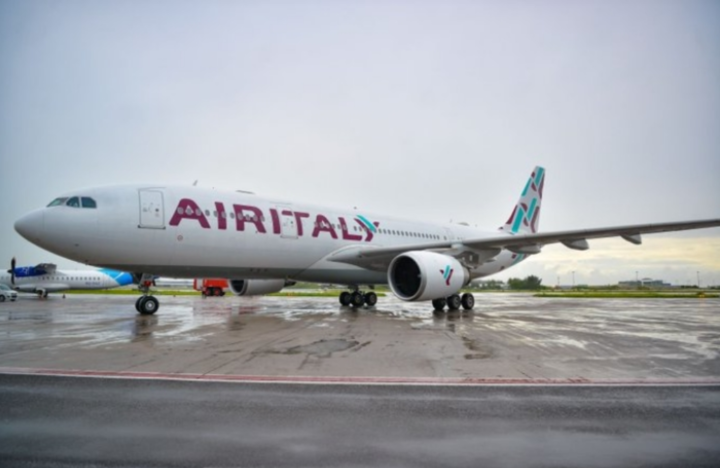 Air Italy returns to the Maldives
Air Italy — second-largest airline in Italy, arrived in the Maldives today, October 30 2019. The first flight to the Maldives under the 2019/20 winter schedule of Air Italy landed at the Velana International Airport Maldives.
At the ceremony held to grace the occasion, at Maamehi Executive Lounge; a message by the Italian Ambassador was read. Ambassador said to be "extremely happy to see the return of Air Italy after an absence of a few years. It is testimony not only to the long-lasting relations and friendship between Italy and Maldives but also to the increased interest of the Italian market to this beautiful country."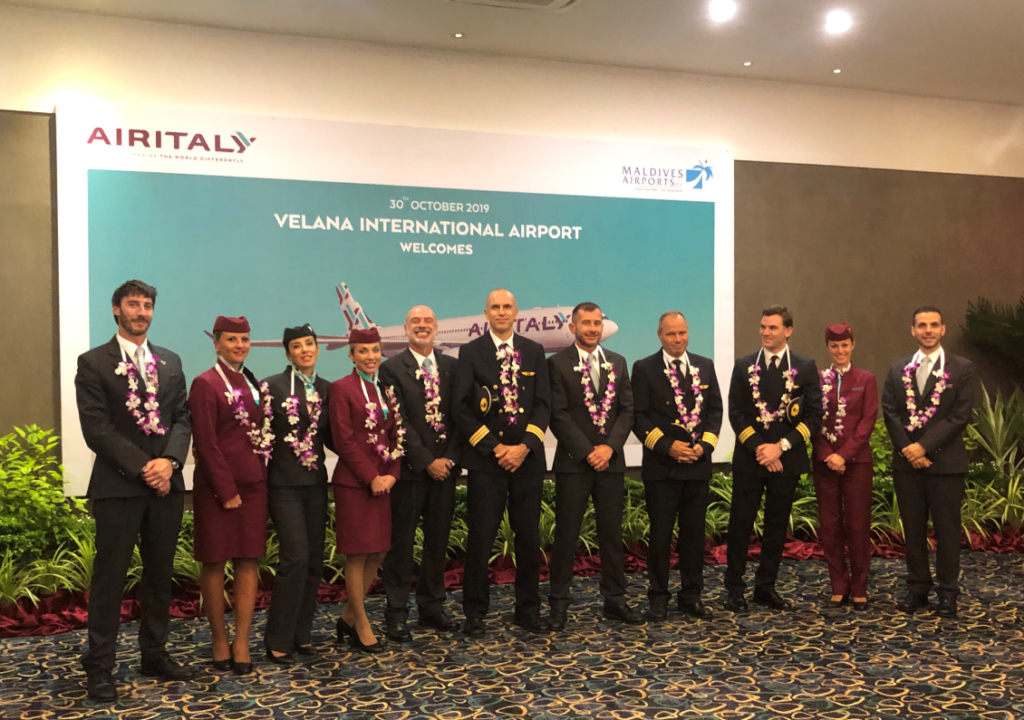 The largest fam trip of Italian history was brought in today's flight. Sixty-eight professionals including travel agents and journalists from all around Italy flew in. Tour operators represented in the re-inaugural flight includes Alidays, Azemar, Carreblu, Idee Per Viaggiare, IGV, Sporting, Volonline.
Air Italy's first non-stop flight to Malé — IG995, which took off from Milan Malpensa at 06:15 p.m. was inaugurated yesterday. To mark the departure of the A330 aircraft, a traditional cake and ribbon-cutting ceremony was held at the airline's Milan Malpensa hub with the gathered VIPs and dignitaries.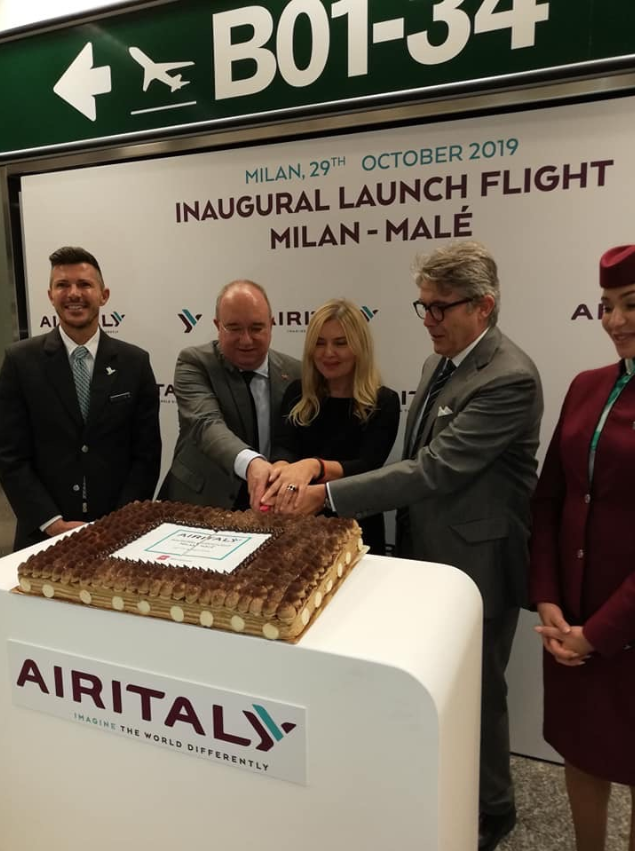 As per the statistics at the end of September 2019, the Italian arrivals were 97,000. An increase of 31 per cent over 2018. The Italian sector is the first in Europe and the second in China with the difference of a stay of 9 nights per average compared to a stay of 4 nights. Air Italy will definitely contribute to the growth of the tourism industry with commencing operations by one flight weekly to later increase the frequency to three times a week from December onwards.