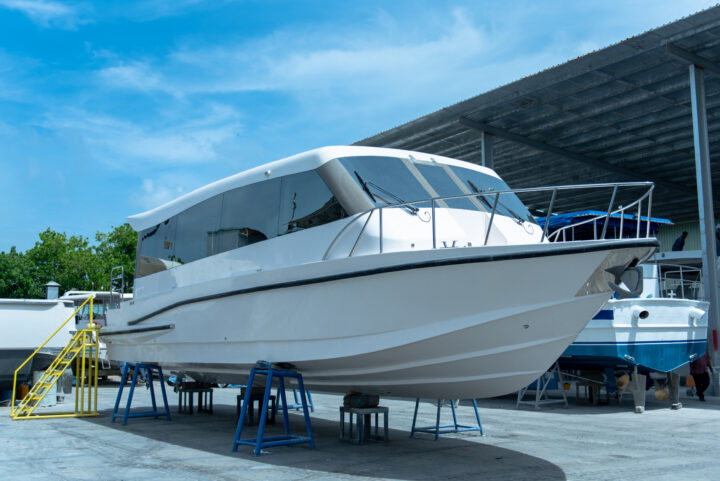 Al Shaali Marine Maldives' AS47: Crafted for your comfort
Al Shaali Marine Maldives is a cooperative enterprise with Al Shaali Marine Dubai and Coastline Investments Pvt Ltd. The company's main branch in UAE was founded in 1979 and well-known as the innovator of fibreglass boats and yacht manufacturers in the Middle East. Formed in 2016 with a track record of serving more than a decade, Al Shaali Marine Maldives' ultimate goal is to lead the boat building industry, not in the Maldives but also in the overseas region.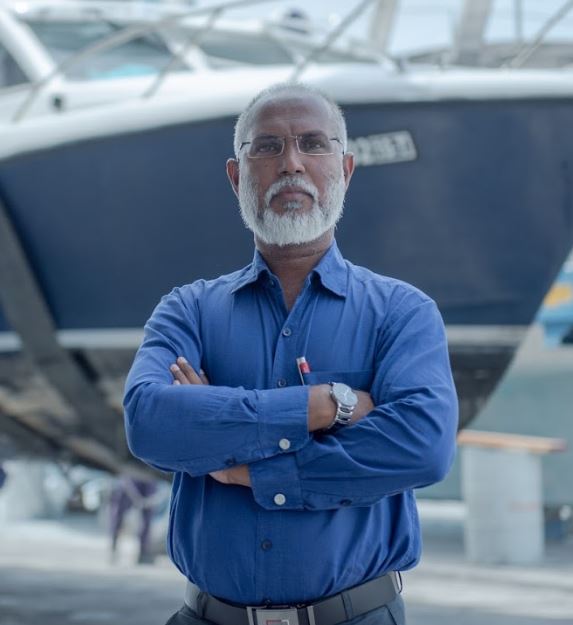 The company's core business concept being boat manufacturing, its competent and ample boatyard in Thilafushi Island facilitates well for the purpose, for both the Maldives and overseas customers. The company produces a range of fibre vessels from speed crafts, local Dhonis, semi-luxury launches, luxury launches and minor crafts that are designed in accordance with the regulations and additional specifications, needed by clientele.
If a client would like to have a luxury yacht, the company is providing to the client's doorstep as Al Shaali Marine Dubai builds and specialises in super-yachts that can be brought over to the Maldives. Additionally, the boatyard offers repairs and refurbishments of fibre craft's structure and systems; a well-equipped service space aiming to provide maximum satisfaction to our clients with regard to the services to be rendered in a well-versed boatyard of any capacity.
15 number of models that are underway, will be suitable for guesthouses. Mainly for excursion transfers, water-sports, game fishing and diving, the target mainly being the tourism market. One of the new models that have been launched, AS47, stands out with its individual seating and its ergonomic design that defines simplicity and elegance amidst comfort for its passengers. This model will be suitable for transfers' between destinations' for both Al Shaali Marine Maldives' internal and external customers.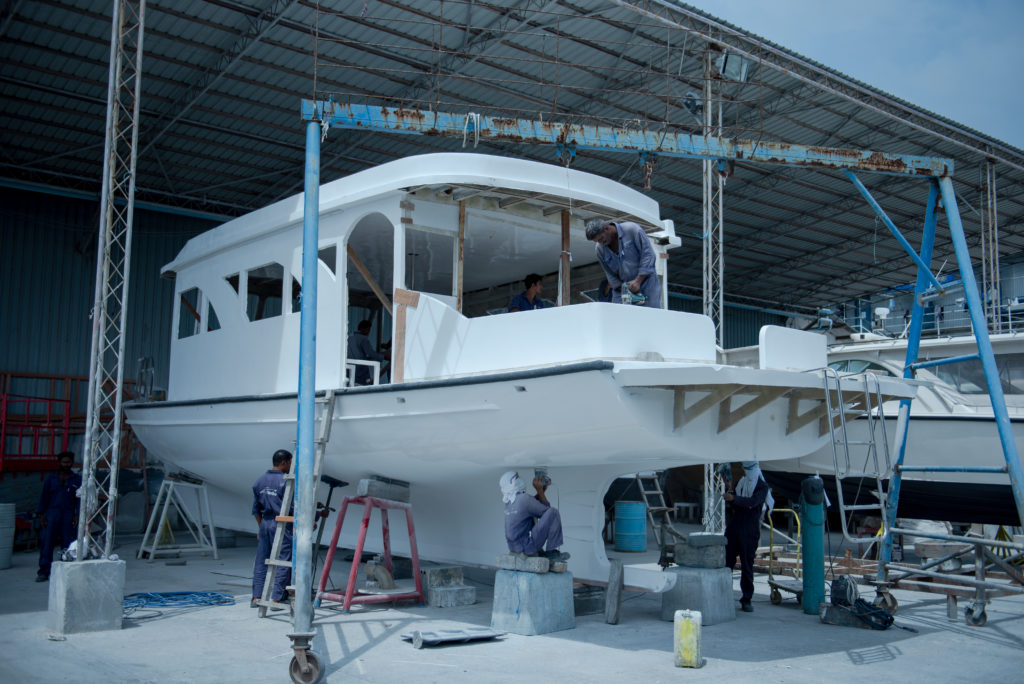 Additional considerations for the design of the model includes catering for the influx of local travellers. The seating capacity of the model AS47 is 54 passengers plus three crew members which can be extended to 63 in total. The seats face the front to ensure maximum comfort whilst travelling. The model is readily available for consumers with more of the model getting build and some already being purchased.

Al Shaali Marine Maldives aims to continue with its proficient services in the boat building industry by offering and maintaining models of the highest standard of safety and durability in the sea. The advantage of having one of the best boatyards in the Maldives is due to the collaboration the company receives from several service sectors and businesses units; gaining its trust since its foundation. Al Shaali Marine Maldives being a well-established manufacturer aims to cultivate this bond of trust further and provide seafaring products with guaranteed service satisfaction designed to its clienteles' requisitions within the standard and varied regulations.
Al Shaali Marine Maldives' recognition is donned in various accolades that the company is proud of having achieved for its premium fibre vessel production and its dockyard in K. Thilafushi. The company received "Innovator of the Year" GOLD 100 Gala Awards in year 2017. This is a prestigious award given to a select group of companies excelling in their client relations as well as innovativeness. Moreover they received, GOLD 100 Gala awards in years' 2016, 2017 & 2018, Maldives Boating Award in years' 2016 and 2017, Best Production Fiberglass for the Island Hopper 50 (15m-40m), Maldives Boating Award 2017 for Best Production Fiberglass for Coast Craft 37 (05m – 24m), Best Boat Designing of the Year 2017, Best Dockyard / Slipway of the Year 2017 and 2018, in addition to Boating Award 2018 for Best Production Fiberglass for its Coast Craft 37 (27ft – 40ft). The company continues ahead with an aim to further excel in their services and obtain more well-deserving awards.