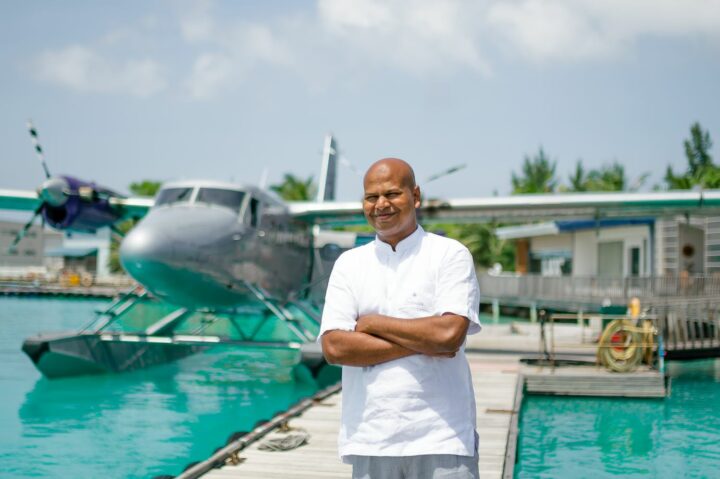 Ali Naseer, Airport Manager, Soneva
With unforgettable 23 years of service in the Hospitality Industry, Ali Naseer has been a part of Soneva team for almost 20 years now. Ali joined the team as an Airport Representative back in 1999. Today, he is the Airport Manager of this admired team.
Hotelier Maldives: Would you share with us how you developed an interest to work in the hospitality field? How long has it been since you've served the industry?
Ali Naseer: I always wanted to work in the tourism industry. When I was in 9th Grade and 10th Grade, during school holidays I got the opportunity to gain work experience in resorts. I worked as a receptionist in two resorts for one month on school holidays. After my O' Levels in 1996, I decided to really focus on joining this industry. So, I started looking for opportunities. My first job was at Full Moon Beach Resort as a receptionist, where I spent one year. Then I joined Banyan Tree as a telephone operator. Six months later I was offered the post of an Airport Representative. I spent eighteen months at Banyan Tree. Then I decided to take another step and join Soneva Fushi as an Airport Representative.
Soneva gave me the opportunity to progress in my career. Soneva is a company that is focused on host development and training, and I had the chance for cross-training in different departments at the resort as well as at our sister property in Thailand. Soneva often invites skillful trainers from abroad, and I get the opportunity to participate in these sessions. I have learnt a lot, under their guidance which helped me reach where I am now.
HM: What was the best experience so far in your career?
AN: My best experience was my first visit to Europe, as I was chosen by Soneva to attend Soneva's Repeaters party in London. It was an unforgettable experience. I had the chance to meet most of Soneva's repeat guests, in a different atmosphere. Also, during the trip; I had the chance to get work experience at Hilton's Park Lane in London. I spent 11 days there and it was one of the best experiences of my life.
HM: The airport manager usually ensures proper documentation of flight details of all arriving guests and how they are being assisted with luggage and transportation on arrival. How is a typical day at work for you?
AN: We always prepare one day ahead. So, every evening I get the arrival and departure lists of the following day. Assign duty timing for other staff and communicate movement timing to the staff, so they know the arrival and departure they have to attend.
I start my day at work with the rest of the team members on duty, allowing them to clarify any inquiries they may have. The morning briefing allows conveying any special or additional information that may need to be communicated. It's my duty to ensure all the arrivals are met once they come out from the arrival hall. Most importantly our Soneva logo placard should be visible for all the arrival guests. I make sure all our guests are assisted with their luggage check-in for either seaplane or domestic flight. I always ensure Soneva lounge facilities are available for all of our arrival guests. Thus, all the process is well communicated and followed up with the lounge staff.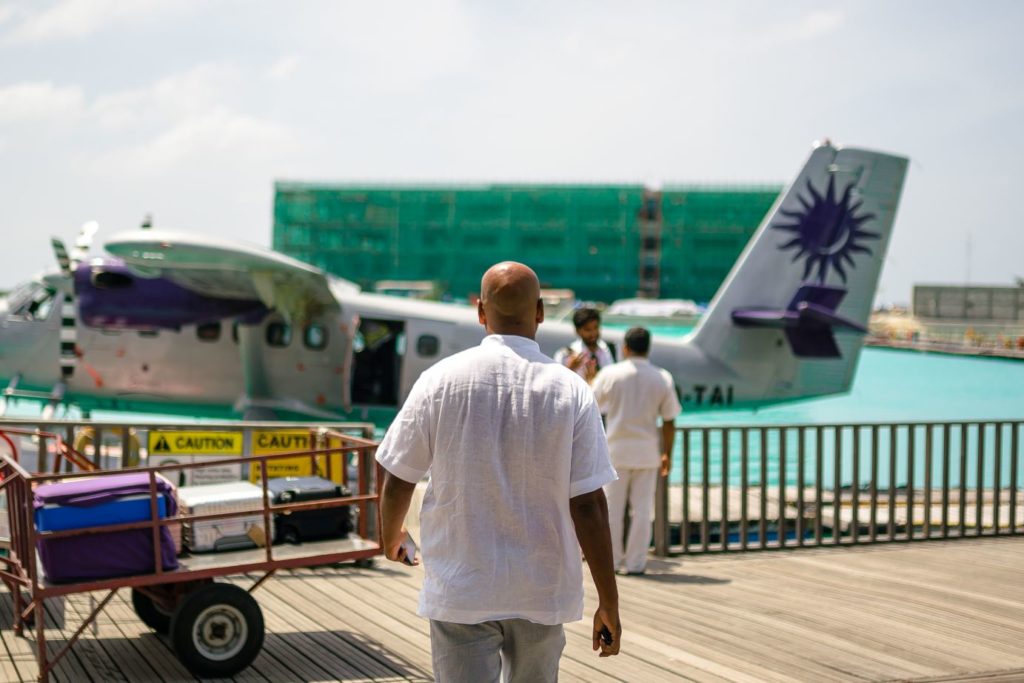 We always meet our departure guests at the seaplane dock. Hence, it's my duty to ensure one of our staff is always available when our departure lands, to greet the guests, escorted to the check-out desk with a private vehicle and assist with the international flight check-in process personally.
HM: How would you describe your relationship with the guests? Are you easily approachable and easy to communicate with?
AN: I do believe I can handle and communicate easily with all the guests in a friendly manner.
HM: What would you say are the positive implications of the job in your personal life?
AN: There are so many positive aspects of my job that encourage a positive personal life. Firstly, this job allows me to stay with family. If I had chosen another job in the industry, it may not be easy to live with my family.
HM: We understand that the job of an airport manager is very active and busy. Do you believe you are able to have a balance in your work life and personal life?
AN: It's a difficult question, I do believe it's not easy to balance both. I personally believe I spend less time with family than I would have wanted to. It's not always ideal for the family, but it's the reality. I always try my level best to be with family on certain occasions.
HM: What are your passions? What do you normally do in your spare time?AN: I am a football fan, but these days I do not have time to play. However, if there is a live football match on TV; I try to manage my time to watch the match. All other spare time is for my family.