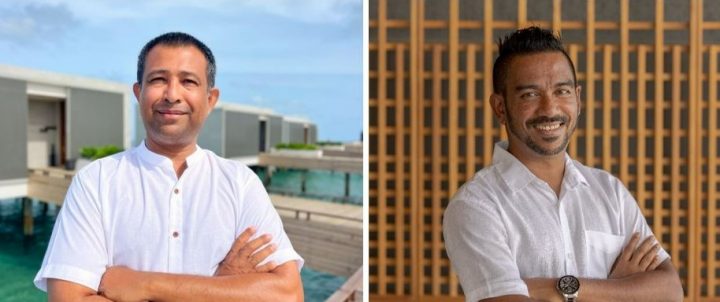 Alila Kothaifaru Maldives Appoints New Resort Manager Jamal Ahmed and Director of Human Resources Riffath Fareed
Alila Kothaifaru Maldives has appointed their new Resort Manager, Jamal Ahmed and Director of Human Resources, Riffath Fareed into their team.
Having previously worked across a broad range of operational roles with international luxury hotel brands such as W Maldives and Soneva Gili Maldives, Jamal Ahmed brings over 25 years of industry expertise into his new role as Resort Manager at Alila Kothaifaru Maldives.
Jamal will be in charge of several areas from the guest accommodations, housekeeping, spa and recreation, to the guest services department, and he aims to work with an earnest ambition to maintain the authenticity of the Maldivian hospitality industry.
In the same vein, Riffath Fareed is also an experienced HR and hospitality specialist with nearly 17 years of experience under his belt. Prior to his appointment as Director of Human Resources, he was a part of the Hyatt Hotels and Resorts family and he was managing the Human Resources department for the opening of Alila Villas Hadahaa, which was rebranded as Park Hyatt Hadahaa Maldives.
Riffath will be helming the human resources and talent development functions of the resort in his new role and he takes pride in his strong interpersonal skills as an excellent team player.
Nestled in the scenic Raa Atoll, Alila Kothaifaru Maldives has 44 beachfront villas and 26 overwater villas, and it offers easy access to the famous Hanifaru Bay UNESCO World Biosphere Reserve which is the largest feeding and breeding hotspot in the world for manta rays and whale sharks.