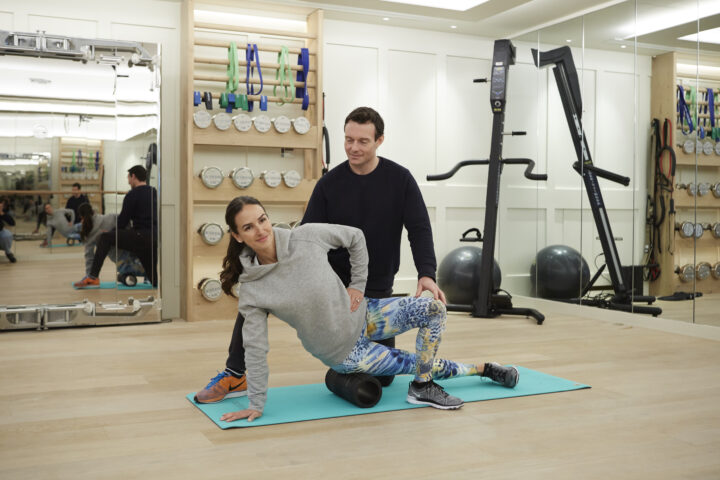 Amilla Fushi partners with Bodyism
Amilla Fushi has announced an exclusive partnership with 'Bodyism' to host a number of wellness and fitness programmes for its guests. James Duigan, founder of Bodyism, will host personal training, classes and sessions complimented by a selection of 'Clean and Lean' menu options at the island's restaurants.
"Guests at Amilla Fushi will be able to benefit from the transformative, empowering effects of James Duigan's renowned holistic 'Clean and Lean' philosophy. Duigan will personally inaugurate the new partnership with Amilla by leading a special Wellness Tree House Retreat, including a personal wellness and fitness consultation upon arrival; all meals – and minibar snacks – from a specially designed healthy menu; and a variety of 50-minute, results-driven spa treatments, fitness or wellness classes that are designed to re-establish energy flows, increase circulation and create a foundation for balance, health and wellness," the resort said in a statement.
As part of the growing global network of Bodyism wellness hubs, Amilla's Javvu Spa will offer signature personal training classes and sessions to help guests transform their bodies and feel amazing.
Guests can also take part in Bodyism sessions such as the Clean and Lean Class – a holistic, form-focused class and the blueprint for creating a long, lean, beautiful body – or its higher-intensity equivalent, the Clean and Lean Warrior; Bodyism Ballet, focused on attaining graceful posture and maximising core strength; Bodyism Yoga, aimed at bringing freedom of movement to body and mind; and B Calm, for unwinding and balancing the natural rhythms of mind and body.
The Bodyism Performance Specialists at Amilla Fushi will also recommend and provide individually selected Clean and Lean supplements for guests, while a new Island Café by Clean and Lean, located within Javvu Spa, will offer menu options designed according to the Clean and Lean Food philosophy: clean, unprocessed, led by ingredients not calories, sweetened wisely, and gluten free.
"This is utterly delicious clean eating, far removed from stereotypical 'health food' – think starters of raw pad Thai or sautéed scallops, aubergine purée, roast peppers and salsa verde; mouthwatering mains like harissa-marinated free range chicken with cauliflower rice with red onion, sautéed mushrooms and kale or chickpea, squash and spinach jalfrezi with coriander chutney; and guilt-free desserts, from homemade Clean and Lean seasonal crumbles to grilled pineapple with raw wild honey, lime and saffron anglaise."
10 years ago, Bodyism founder James Duigan made it his mission to transform people's lives by empowering them to realise their physical and mental potential, so they can experience a happier and healthier life. While building a glittering celebrity client list as a highly sought-after personal trainer, Duigan began to focus on listening to his clients' bodies, so they could improve their range of movement and posture, and enjoy injury-free movement for years to come – and the Bodyism concept was born.
Bodyism personal training programmes are founded on the belief that movement is medicine, adopting an innovative, holistic approach and incorporating a wide spectrum of techniques focused on alignment, posture, intelligent weight training, functional movement, yoga, stretching and Pilates. All personal training programmes are personally tailored, beginning with a Body Oracle consultation to assess how the individual's body functions.
Amilla's special Wellness Tree House Retreat by Bodyism includes, accommodation in one of Amilla Fushi's new Wellness Tree Houses, a wellness and fitness consultation session upon arrival, breakfast, lunch and dinner from a specially designed Clean and Lean menu, healthy minibar snacks delivered to guests' Island Home twice a day, daily 50-minute spa treatment, twice daily fitness and wellness movement activity overseen by the Bodyism team.
The package is valid until 10 April 2016. For further information and reservations visit www.amilla.com