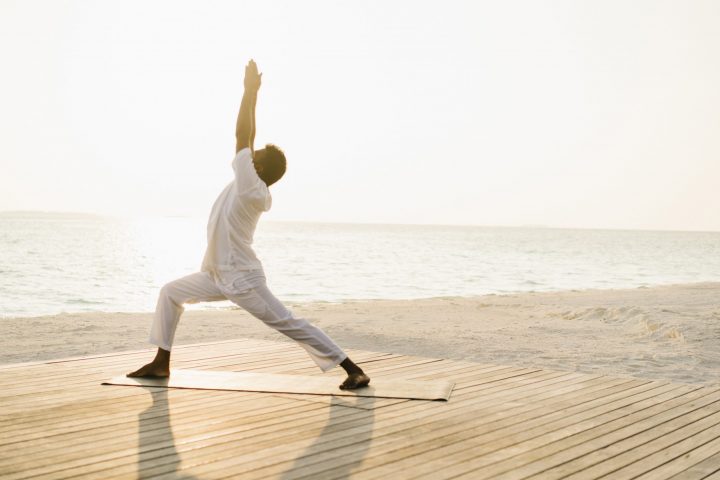 Anantara Kihavah Maldives Villas Introduces New Wellness Retreat Packages
Anantara Kihavah Maldives Villas introduces new wellness retreat packages with an experience that goes beyond physical health, offering to replenish and rejuvenate the body and mind with sleep enrichment and body detox restore.
Through these programmes, the resort will treat guests to a wellness journey addressing issues from digestive problems and imbalances in nutrition to stress, anxiety and insomnia, developed with the advice of Anantara Spa's wellness experts, therapists, and nutritionists.
Both the Sleep and Detox programmes start with a wellness consultation and assessment that include epigenetic testing – a non-intrusive test in which hair root samples are scanned through a bio profiler providing a detailed report about the body's level of nutrients, vitamins, minerals etc.
The report also shows guests which nutritional and environmental factors are impacting their body's cells and gives them lifestyle and diet recommendations to optimise their health. Anantara Kihavah is the first and only resort in the Maldives where guests can experience Cell Wellbeing's Epigenetic testing technology.
The highlight in the Sleep Enrichment Programme treatment is Subtle Energies' industry recognised, Sleep Support Therapy – an in-depth treatment that will assist on a hormonal level to aid better sleep.  Backed by clinical research, it includes a short, guided breathing technique and meditation session, optional mini nasya or nasal oil application and an advanced holistic massage. The Facial Marma Massage included in the treatment assists with sleep, stress and anxiety, with the treatment ending with a specialised savasana which reprograms the body.
The Sleep Enrichment Programme also include several other therapies, yoga sessions, consultation sessions, breathing exercises, Vitamin IV infusions, health supplements and nutrition plans tailor-made for the individual.
A main part of the Body Detox Restore is the Detox and Adrenal Boost Journey, a comprehensive purification process using highly potent active ingredients such as Tulasi, Wild Turmeric and Indian Lime which provides a myriad of benefits. Beginning with a full exfoliation, the journey is followed by a toning detox wrap, and concludes with Subtle Energies' signature massages that will release tension, lymphatic drainage and work the Marmas.
The Body Detox Restore also offers lifestyle consultations, therapeutic treatments, lymphatic drainage massages, restorative yoga, daily meditation and healthy meal recommendations to aid the detoxifying process, in addition to a recommended treatment Cocoon Medical Spa's Colon Hydrotherapy, which is treatment ideal for cleansing the colon, flushing out the impacted matter, toxic wastes, yeasts, and other undesirables that build up over time.
The Sleep Enrichment and Body Detox Restore journeys end with a programme review with the resort's wellness consultant who will give guests a comprehensive understanding of their wellness experiences and provide recommendations on how to further maintain or improve their personal wellbeing, which they can take on even after their retreat.
Guests can indulge in this curated wellness experience and select between the five-day package starting from USD 2,019, seven-day package starting from USD 2,710, and fourteen-day package starting from USD 4,918.