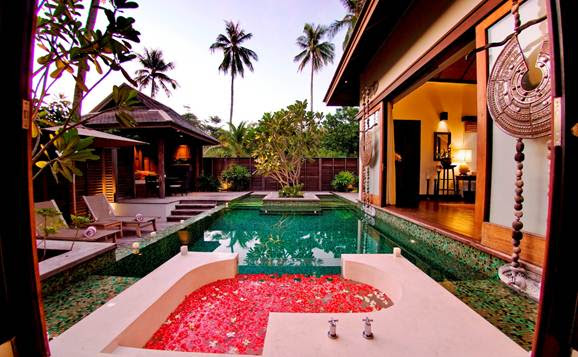 Anantara offers 'Dream Journeys' to celebrate anniversary
Anantara Hotels, Resorts & Spas is offering 15 lucky winners a chance to experience a dream holiday at the luxury hospitality group's flagship properties.
As part of its 15th anniversary celebrations, the company is planning to give away 15 'Anantara Dream Journeys' once a week from June 6 onward. Travellers simply have to visit http://www.anantaradreamjourneys.com/ and describe why they are dreaming of a highlighted destination each week.
In weeks one to 14, Anantara will offer stays of three days or more in some of the most sought-after hotels and resorts in its portfolio.
The competition will heat up in the final week with a chance to win the grand prize of a multi-destination journey in Thailand, including international flights with Emirates and domestic flights with Bangkok Air along with additional exclusive indulgences.
Established in 2001, Anantara Hotels, Resorts & Spas brought a new kind of luxury discovery to Thailand. Anantara's journey has continued across Asia, the Indian Ocean, the Middle East and most recently Africa. The company now boasts 35 unique hotels and resorts across 11 countries.
Anantara operates 4 resorts in the Maldives: Anantara Dhigu Maldives Resort, Anantara Kihavah Maldives Villas, Naladu Maldives, and Anantara Veli Maldives Resort.
Wherever travellers dream of, Anantara's well-located hotels and resorts ignite the joy of travel with passion and plenty of inspiration. Families can delight in natural encounters with majestic elephants in the fabled Golden Triangle in Thailand. Thrill seekers can go dune boarding on a remote African island. A calling for beautiful wellness is answered in an Ayurvedic spa retreat in Sri Lanka. The fantasy of private dining on a deserted sandbank comes to life in the Maldives. Desires for city getaways are fulfilled in the excitement of Bangkok's street life, and the shopping Mecca of Dubai. While a trip to Cambodia's magnificent Angkor Wat ticks a box on the bucket list of world wonders.