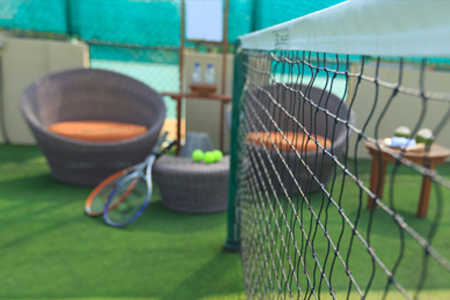 Anantara teams up with Jim Courier Tennis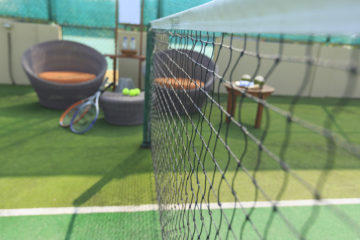 Anantara resorts in the Maldives have teamed up with Jim Courier Tennis (JCT) to offer professional tennis coaching to guests throughout the year.
Anantara revealed in a press release that Jim Courier would take up exclusive management of the tennis facility for Anantara Dhigu, Anantara Veli, and Naladhu Maldives.
"At JCT, the mission is to provide each and every player the pathway to their highest level of performance and on-court enjoyment," said Olivier Morel, Director of Jim Courier Tennis.
"Our programme helps players of all skill levels attain their maximum potential by integrating technical and tactical instruction with tennis-specific drills to strengthen the body and mind.
"And if you're just looking for a quality sparring partner, our seasoned playing professionals are ready to give you the hit of a lifetime. JCT was recently created with only one objective: to help you understand and improve your tennis game while enjoying some of the world's best locales."
According to Anantara, professional tennis player Tony Rajaobelina will be available year round to coach guests at Anantara. He will offer instructions to guests on improving their game, or provide the more experienced player with a challenging match.
Tony was ranked on the ATP Tour, and has had wins in the top 200. A dual citizen of France and Madagascar he still plays for the Davis Cup team in Madagascar.
Anantara explained that the tennis facility is located on a separate island, accessible via a one-minute boat ride from Anantara Dhigu and Naladhu resorts.
Private lessons with Tony at the floodlit synthetic grass tennis court would cost US$140 per hour, whilst group lessons for a maximum of three players begin at US$60+ per person.
"Our guests can now enjoy a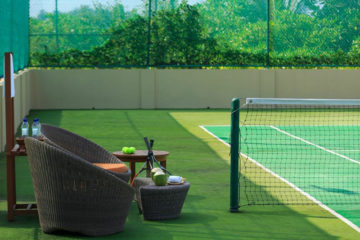 wide range of water and ground sports during their stay, supplemented with yoga, TRX, our Ayurvedic and Anantara spas, as well as lifestyle coaching," observed Cluster General Manager.
"Teaming up with a professional company such as Jim Courier Tennis is an exciting addition for our guests and one that will certainly improve their tennis game while spending time away from home. We look forward to hosting small tournaments at certain times of the year as well."
Anantara Dhigu, Ananatara Veli and Naladhu Maldives share a large lagoon in South Male' Atoll, just 35 minutes by speedboat from Ibrahim Nasir International Airport or the capital Male'.
"Each resort appeals to a different demographic, from couples, families and travellers looking for a private, boutique luxury resort experience," Anantara noted.