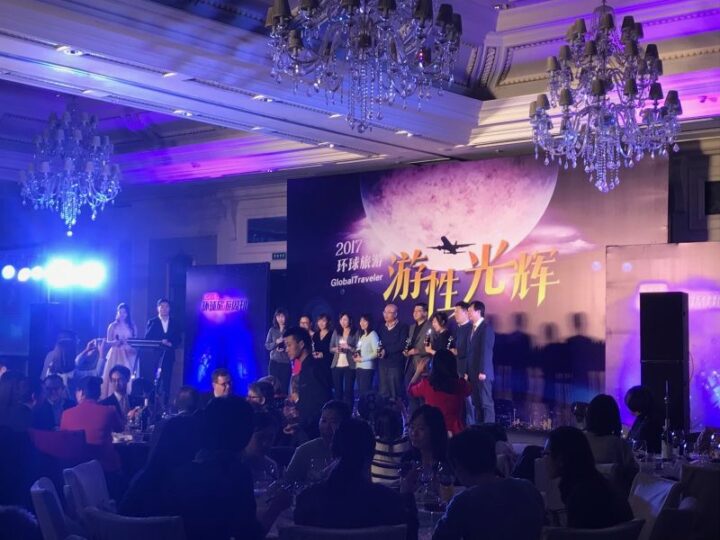 Maldives wins "Chinese Families' Favourite Island Destination" award
Maldives wins the Chinese Families' Favourite Island Destination award at the eighth edition of the Chinese Families Favourite Outbound Travel Choices Awards Ceremony and Banquet 2016. This event organised by Global Traveler in collaboration with Global Times, took place on 13th December at the Ritz Carlton Hotel in Beijing, China.  Maldives' award was received by the PR representative for Maldives in China, on behalf of the Maldives Marketing & PR Corporation.
Global Traveler Magazine is one of the top and well renowned platforms of outbound travel in China that publishes weekly magazines. Global Traveler has been publishing successfully since 2008, with a weekly circulation of 350,000 copies in Beijing alone, and also distributes on major airlines that operate to China. The magazine gives the most up to date trends and developments on outbound travel from different perspectives, targeted towards the Chinese outbound market.  Currently Global Traveler together with Global times covers more than 300 routes on 16 domestic and international airlines with a circulation of 200,000 copies.
This year, the collaboration presented the eighth edition of their joint award banquet. The ceremony awarded for 10 different categories including Chinese Families Favourite TO/TA, Outbound Destination, Island Destination, City, Cruise, Hotel, Hotel Chain Brand, Hotel Brand, Chinese Airlines and Foreign airlines.
Maldives has been one of the top choices for Chinese travellers with the number of Chinese increasing each year. Chinese outbound market has grown massively over the years and impacts the global economy as they are currently the highest spenders in the world as a result of their relaxed visa restrictions, rise in disposable income and the advancement of mobile internet. This boom in overseas travel is expected to continue to increase further in the future. From January to October, Maldives recorded 289,123 Chinese tourists to have visited Maldives as heavy competition continues to rise from other destinations to attract Chinese travellers. Despite the aggressive competition, Chinese market maintains the number one position in terms of arrivals to Maldives.
For more information on the awards, please visit http://www.globaltraveler.com.cn/