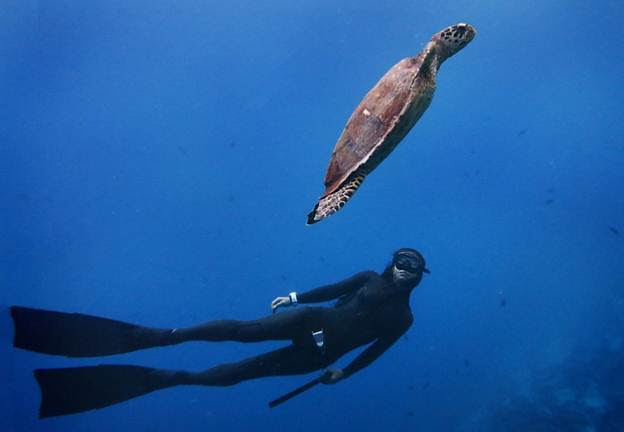 Anantara unveils first PADI free-diving centre in Maldives
Anantara Hotels, Resorts & Spas has announced the opening of the first PADI-certified free diving centre in the Maldives. The dive centre, Aquafanatics, is available to guests at Anantara Dhigu Maldives Resort, Anantara Veli Maldives Resort and Naladhu Maldives.
According to Anantara, a multitude of water sports from scuba diving to surfing and deep-sea fishing to sailing will connect guests from all three resorts to the glistening lure of the Indian Ocean.
"The Maldives provide the pinnacle in free diving adventure. Escaping the trappings of scuba gear, our encounters with sea life are graceful, natural and deeply personal. Guests discover their own hidden depths, not only of their body, but also the mind," said Mari Kagaya, Anantara's professional free diving instructor.
"Every diver is made to feel at ease in the water with Mari, who is originally from Japan. Her warm and welcoming approach to teaching free diving has been mastered since 2002 when qualifying as a diving instructor in Honduras. Amidst the gentle lapping sounds of the ocean, the resorts' guests are guided through the theory of free diving. With a new focus on breathing and reserving energy, all that's left is to turn in the water and embark on a new journey of self-discovery in the Indian Ocean," Anantara said in a press statement.
"With no oxygen tank bubbles to distort vision, the vivid colouration of coral life glows brighter than ever. Devoid of heavy equipment, guests move at will alongside inquisitive fish, developing a sense of belonging. With every dive guests acquire the ability to stay below a little longer, discovering more on each descent.
Free diving is entwined with the cultural heritage of the islands in the Indian Ocean. Since ancient times locals have harvested sponges and clasped gleaming pearls from beneath the waves."