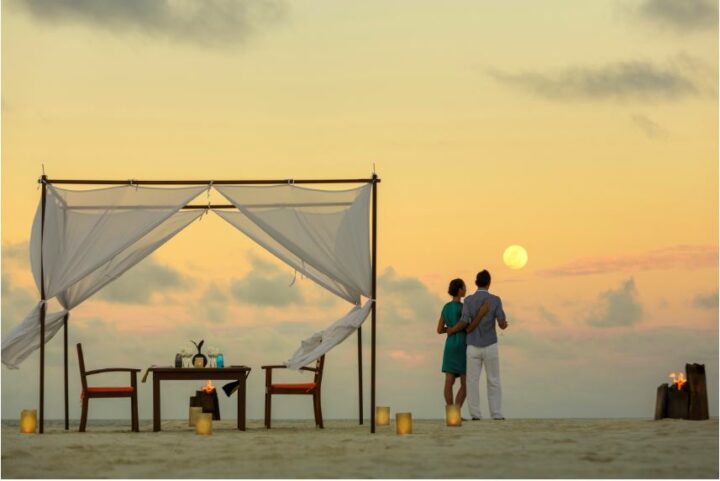 "Sensing the love"at Angsana Velavaru Maldives this Valentine's day
Angsana Velavaru Maldives, a world-renowned destination wedding and honeymoon spot, is preparing for a special valentine's day promotion aptly named "sensing the love" for couples seeking to celebrate the most romantic holiday of the year.
The multi-award-winning luxury resort has a variety of things on offer for couples including unique wedding settings, the award-winning Angsana Spa, three restaurants for romantic and exotic dining experience plus over a 100 recreational activities for those who are looking for a little splash of fun.
Valid for couples staying from the 1st to 30th February, "Sensing the love" offers a special and romantic experience. The package includes a warm and special welcome with a romantic arrival gift by Angsana Gallery and a bottle of Prosecco with an assortment of cupcakes.Moreover, the package also includes in-villa breakfast or floating breakfast choices for couples staying in pool villas, romantic dinners at the beach, intimate villa decorations, 60-minute couple massages at the famous Angsana Spa, 30-minute private photo session and an Aphrodisiac cocktail making classes at Velavaru. Guests can also get the "Night on Us" discount, whereby, couples will get to stay seven nights for the price of five. For more information visit www.angsana.com/velavaru.