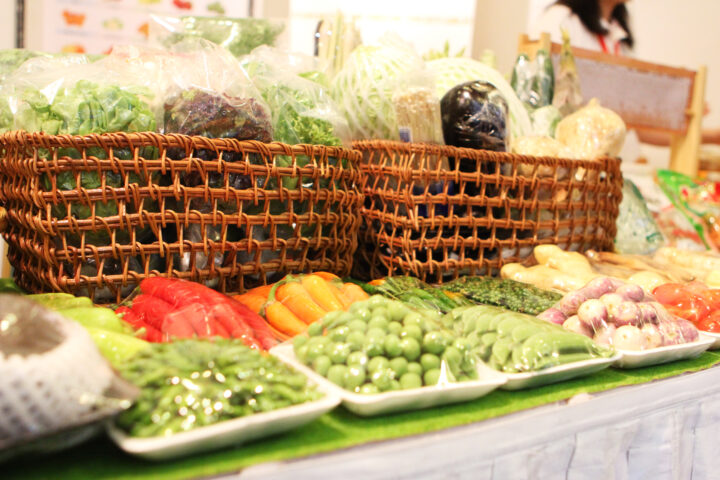 DELI UNITED – Resort Supplier from Thailand
DELI UNITED Company Limited, with its head office in Bangkok, Thailand was established in 2010. With Mr Andrej Wick as the Executive Director of Deli United, the German majority owned company has been involved in the Resort supply business since its establishment.
DELI UNITED  supplies  A-Grade tropical fresh fruits and vegetables from Thailand, Dim Sum, Fresh Honeycomb along with a wide array of Hotel and Resort equipment of all kinds. These include decorative items, sports facilities, bedding linen & towelling, bathroom amenities, F&B accessories and many others.
"We are one of the leading suppliers of fruits and vegetables as well as most Thai food products and ingredients. Our clients are mainly upper market Hotels & Resort properties. Our company diligently ensures and applies international standard procedures as per HACCP standards and GMP in Food Safety and Hygienic handling as well as Packing," explained Mr Wicke.
DELI United with Managing Director, Ms Jaruwan Leocharoensirichai and the experienced alacrity team currently supplies regular shipments to around twenty five Resorts in the Maldives.
"Our turn- key projects for various sports facilities were done using the best materials adhered to international standards. Our wide array of resorts amenities are mainly sourced from Thailand and are of high quality and with prompt deliveries by either air or sea freight", Ms Jaruwan explained.
Highlighting the companies CSR roles, Ms Jaruwan added that, "Our company engages as a supportive sponsor for various social projects in Thailand, such as children's educational  venues and school sponsorships."
The company also regularly attends at the annual Hotel Asia Exhibition held in Male'.
"DELI UNITED gladly participates every year at Hotel Asia with the main objectives of promoting our products, and meet with our esteemed existing clients in the Maldives and also the potential new ones", said Mr. Wicke.
Since most of the products supplied by DELI UNITED are from Thailand, the company supplies its goods daily via freights using Singapore Airlines to ensure the fresh quality for their perishables shipments from Bangkok to Male or elsewhere.
"Thailand is a good sourcing market for Maldives and other territories with very reasonable prices, good logistics and high standard quality products. During the past 15 years, Thailand has become a strong trade and investment partner for the Maldives with these trade relations growing day by day between the two countries," said Mr Wicke.
According to Mr Wicke, DELI UNITED's main market is the Maldives, and himself having lived and worked with the Maldives  for twenty years, understands the high level of quality required by his customers in the country.
"We want to be a reliable and consistent partner, providing good quality and prompt services, particularly that which would benefit the Maldives as one of the leading nations in tourism", he said.