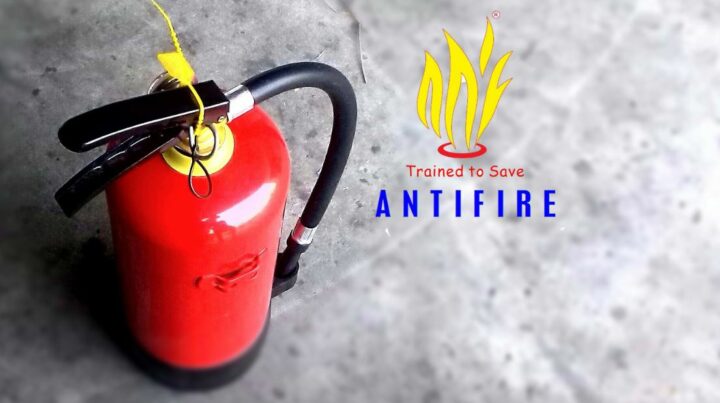 Antifire Maldives: protecting lives for over two decades
Originating in 1995 under the ownership of general trading company SHIMAI Maldives – a family company led by Colonel (Retired) Shoukath Ibrahim with five family members on its Board of Directors, Antifire Company Pvt. Ltd. was founded by late Ismail 'Riku' Rikzan.
The team led by Managing Director, Hassan 'Simbe' Simhan, has since matured into a pioneering company, and with a vision to provide fire safety and security systems that are highly reliable, dependable, safe, affordable and environment-friendly.Ibrahim Siraz, Deputy General Manager told us how the business came into formation. He said: "At the beginning, we only had a setup of just one table. We basically started from scratch; we had no products, we had nothing."It was Riku, our founder, who brought in the first few extinguishers from brands such ABM Victoria, Angus, Kidde and started experimenting with it. The idea then eventually grew and here we are now capturing all the aspects of Fire and Safety".Over the years, the company has proved its dedication in the industry, having completed over 500 major projects for globally renowned brands. Some of them include projects for Shangri-La Resort, Atmosphere Kanifushi, OZEN by Atmosphere at Maadhoo, Robinson Club Maldives, St. Regis Maldives Vommuli Resort, Taj Exotica Resort & Spa and more.
In fact, 2016 celebrated a record year for the company with sales target reaching its peak. With a remarkable turnover rate of only 0.2%, this definitely comes as no surprise. The company has a dedicated team, backing it up.The company's most recent addition to their product line has been the introduction of the Water Drencher System and the Foam Pouring System, of which 20 projects are already underway.Some of the projects include those in Velaa Private Island, Angsana Velavaru, Amari Havodda, Dhigu Faru Island Resort, Cheval Blanc Randheli and aaaVeee Nature's Paradise. Additionally, private firms have also contracted them in having these installations completed, namely; Argo Fuel, Kandu Fehi and Kooddoo Airport.Complying with the protection measures noted in the Maldives National Defence Force (MNDF) Fire and Rescue norms, ideally, the purpose of the Water Drencher remains as a cooling down agent for building surfaces, steel structures, technological equipment or event in minimising radiant heat from further spreading. This system activates all nozzles simultaneously, as opposed to sprinklers which operate individually.
From the two types of storage tanks, those not exceeding 10,000 litres of fuel are exempt from NFPA norms, as per MNDF regulations. But those above, should not be fitted any closer than 7 meters or 25 feet to any building or human dwelling areas.
Drencher systems generally consist of a water source, pump unit, distribution piping, control fittings, an alarm device and special nozzles. A Water Base Pumping system should supply water through GI Schedule 40 pipe to evenly interval open head Sprinklers located on the top and around the Tank with a pressure to cool down any heat generated in and around the tank. The purpose is to hold the tank without exploding due to the buildup of pressure created in the tank by heat. These systems are known to have a long life-cycle and prevent subsequent damage in industrial processes.The second most widely used extinguishing agent, next to water, is foam. Antifire Maldives proudly accommodates the availability of its brand new introduction; Foam Pouring Systems for Storage Tanks. The system – which could be operated either automatically or manually – initially detects fire through Flame Detectors or Close Sprinkler Heads. A mixture of water, air and a foaming agent such as protein, synthetic or fluoroprotein, the system assists in incidents where water does not act as a sufficient agent in eliminating a fire.
Operated by a foam which is generated from a Bladder Tank with Foam Proportion device through a GI Schedule 40 pipe to a Foam Chamber, the system is ultimately designed to apply foam gently through the tank wall onto the burning surface of the fuel within a specific time duration. Both systems installed by Antifire Maldives comply with the NFPA, BSEN and MNDF regulations.
Over the years, Antifire Maldives also has established its presence with corporate offices in Kulhudhuffushi Island of Haa Dhaalu Atoll and Addu City. Portraying their calibre in undertaking the role that originated with the business, Antifire Maldives is soon to branch out into newer territory abroad, with collaboration from institutes around the globe.For more information about their products and services, please visit antifiremaldives.com.