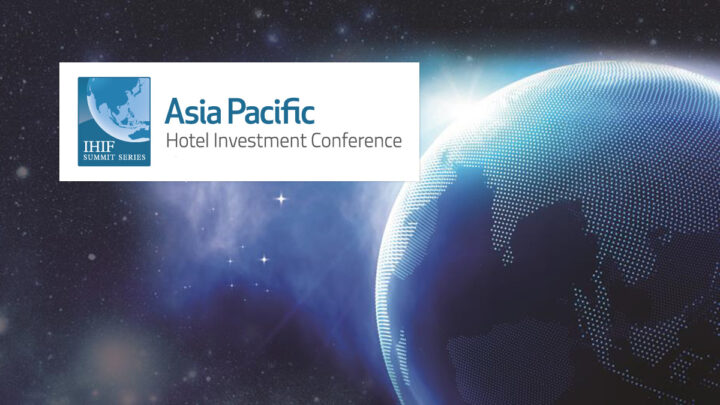 Asia Pacific Hotel Investment Conference 2016 kicks off
The eighth edition of the annual Asia Pacific Hotel Investment Conference (APHIC) 2016 kicked off on 25 May at Dusit Thani Bangkok.
APHIC, part of the International Hotel Investment Forum (IHIF) Summit Series of events, will welcome 40 international speakers and over 200 delegates representing more than 150 hotel and real estate companies.
The three-day event, organised by international conference powerhouse Questex Hospitality Group, gathers local and international delegates, including leading hotel owners, investors, operators, developers, policymakers, designers, architects and master planners.
"Day 0 began when delegates took part in the IHF networking express session where they only had 45 seconds each to pitch and to exchange business cards with over industry movers and shakers. The delegates met over 30 executives each in the one hour session," Questex Hospitality Group said in a press statement.
"The "Battle of the Brands: Hotel brand strategies under the microscope" panel discussion, moderated by Eric Levy, managing director, Tourism Solutions International, along with six other panelists, set the bar high with their lively discussions, insightful innovations and best takeaways for the audience whose industries range from regional hotel owners, investors, developers to stakeholders."
The day ended with delegates gathering at the lobby lounge of Dusit Thani for an intimate welcome cocktail reception.
Dusit Thani Bangkok is hosting the event for the fourth consecutive year. Exclusive delegate offers and upgrades have been arranged at selected Dusit Hotels and Resorts in Thailand during and after the event.
According to the organisers, the AHPIC 2016 is still open for delegate registration. Details and other information are found on the conference website ihif.questexevents.net.
The Questex Hospitality + Travel Group of Questex LLC serves the worldwide hospitality, travel and related industries that together contribute over US$6 trillion to the global gross domestic product. Through an innovative platform of targeted solutions, the group serves the sector's entire ecosystem, from tourism and hotel development and investment to hotel design, purchasing, management and operations.
The Questex Hospitality + Travel Group supports every B2B segment of the industry, from investment and development to management operations, sales and marketing of hospitality and travel products to destination development and marketing, via proven demand generation, learning, loyalty and rewards solutions as well as a network of live events. This division of Questex is aligned around three broad market segments – hospitality, travel and meetings – and supported by its digital media staff.