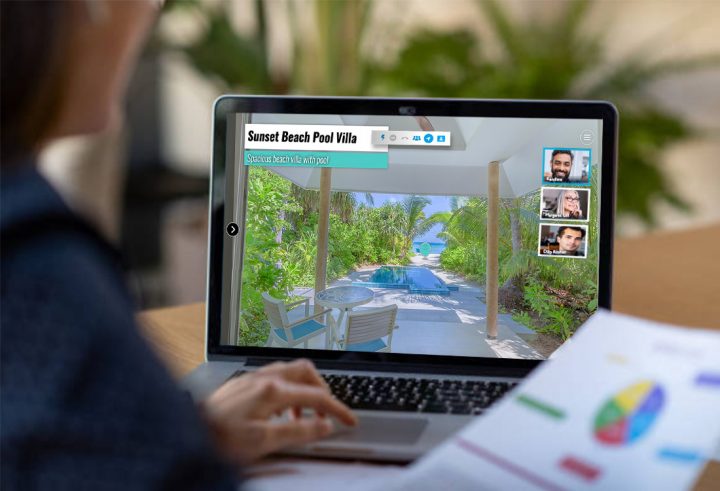 AR Will Transform the Travel and Tourism Industry: GlobalData
GlobalData reports an increase of investment in emerging technologies such as augmented reality (AR) during post-pandemic. The leading data and analytics company notes that AR is set to bring the tourism industry closer to the metaverse, which could provide a venue for people to meet, plan trips together, and learn about different historic sites in a virtual environment before they travel.
According to GlobalData's latest report, 'Augmented Reality in Travel & Tourism (2022)', the industry is using AR to adapt to challenges such as last-minute cancellations by improving the booking experience. Guests looking to book hotel stays can visualise hotel rooms before they travel using AR, making it easier to pick the most suitable rooms, reducing cancellation frequency.
Rachel Foster Jones, Analyst for the Thematic Research team at GlobalData, comments: "As well as improving the booking experience, AR can also enhance the travel experience for tourists, from translating signs and menus to guiding tourists through popular attractions. The technology will play an exciting role in the industry as it is facilitating a stress-reduced and more informative journey, which is important for hesitant travellers who have faced various imposed travel restrictions."
GlobalData estimates that the AR market will reach USD152 billion by 2030, up from USD7 billion in 2020. The number of jobs related to this theme in the travel and tourism industry has also increased, rising from 106 active jobs in November 2021 to 161 in February 2022. The US has the highest percentage of AR and VR roles, with over half (54 per cent) of the number of positions tracked by GlobalData based in this country.
In the Maldives hotel industry, examples of this trend include Kandima Maldives' DIVE fully immersive virtual platform, which was launched in June 2020. It takes guests on interactive digital tours, allowing them to experience the island and villas before they arrive, even the sounds!
Featured Image: Kandima Maldives