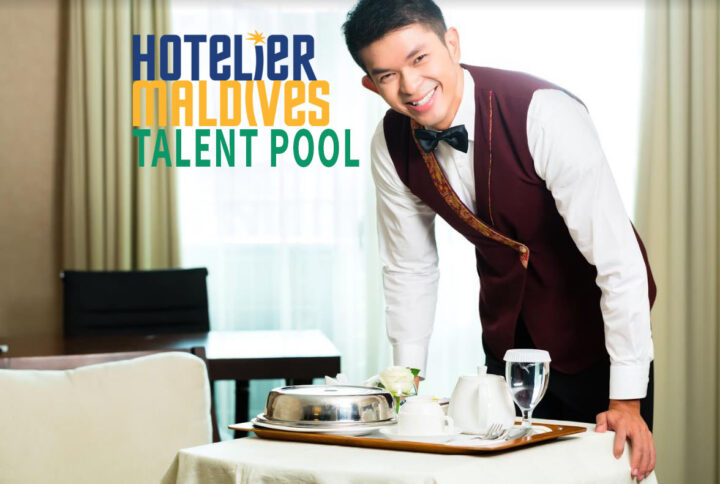 Hotelier Maldives launches Talent Pool; bridging job seekers and employers
Hotelier Maldives has launched Talent Pool – a new platform that links job seekers with prospective employers in the hospitality business. The new platform was created to ease difficulties in finding employment in the hospitality industry, bridging job seekers and industry professionals.
The Hotelier Maldives Talent Pool allows job seekers to host their CVs free of charge; and with a reader base of approximately 20,000 professionals in the hospitality industry; including hotel owners, operators, suppliers and other stakeholders, it ensures that good talent does not go unnoticed.
The easy-to-use platform allows the hosting of a brief introduction, CV, and contact information, allowing prospective employers to vet and reach out to interesting candidates. It takes out the hassle of finding the right contacts and email addresses of potential employers and acts as the passage to securing one's dream job.
The hospitality industry is the most rapidly expanding sector and highest contributor to the country's GDP. Statistics by the National Bureau of Statistics show that the resident employed population in 2014 was 205,570 of which 145,757 were Maldivians and 59,813 were foreigners; a 44.9% increment compared to figures in 2006. More than fifth of the labour force are engaged in the tourism industry. Figures from 2014 show that out of the total employed, over 27,800 or 14% work in the resorts.
It is an industry which offers a multitude of employment options, ranging from highly paid to middle income jobs. The highest paid jobs in the hospitality industry are in managerial posts; income for the Assistant Manager level and higher ranging between US$1,000 to US$4,500 and above. Careers in the F&B and kitchen at tourist establishments offer salaries ranging between US$400 to US$8,000 and above.
Employees in housekeeping are offered salaries between US$400 to US$5,000, while salaries in administration and guest relations are between US$1,000 to US$4,500. Spa jobs can range from US$700 to US$5,000 as front office staff are offered salaries between US$3,000 and US$4,500. While most properties provide free accommodation, food, transportation and medical insurance, service charge falls in the range of US$150 and US$800; salaries, service charge and other allowances vary from property to property.
Source: Average Salary Offered in Maldives Hospitality Industry by Global Hospitality Portal